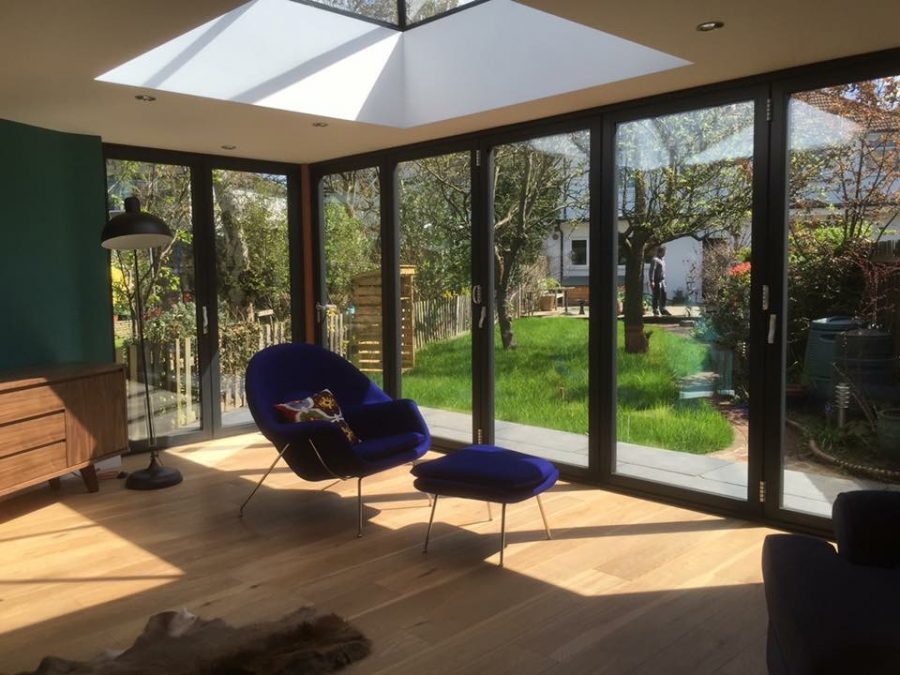 7 Things to Consider Before You Downsize or Renovate
Your last child has left for university or to start their career and that means you are now an "empty nester". You're suddenly in a position where you can make an important decision regarding your home: downsize or renovate?
Both options have associated benefits and pitfalls, and which one you choose will ultimately depend on your individual circumstances and requirements.
In today's post, we are going to give you some food for thought if you're pondering whether to downsize or renovate.
1. Have your kids really flown the nest?
The first thing you need to ask yourself is: have my kids really flown the nest? It is increasingly common nowadays for fresh graduates to move back home whilst they look for a job and establish their career, or decide where they are going to plant their roots – at least in the short term.
That's why you should thoroughly discuss your plans with your children before you decide to downsize or renovate.
2. What is your why?
Next, you need to decide what your why is i.e. why do you want to possibly downsize or renovate? Once you've got this figured out, you should keep it at the forefront of your mind.
So, for example, if you want to downsize because you'd like to release some of your current property's value and travel more in your retirement or become mortgage free, that's your why. If you want to renovate because you'd like to modernise your home and create a better space where you can relax and read, that's your why.
3. Does your current house pose any age-related challenges?
Ageing is a part of life. It's happening to all of us all the time, which is why we all need to plan for it, and your home plays a significant role as you become older.
Ask yourself whether your current house poses any age-related challenges. Maybe it's got lots of stairs, which don't pose a problem now, but could in the future. Maybe it's got a big garden that requires a lot of upkeep. Whilst the rewards for maintaining it are worthwhile now, will you be able to meet its demands when you're that bit older?
4. What kind of house would suit you best?
If you've decided that your later years are going to be spent travelling the world and enjoying your life, you probably don't want to be leaving a large house empty whilst you do so. Especially if it requires a fair bit of maintenance.
Again, this point relates closely to the 'what is your why' one, and defining it will help you make a more informed decision.
5. Could your home be modified to meet your needs?
It could be the case that your current home cannot be modified to accommodate your later life needs. It's a reality that pretty much settles the downsize or renovate conundrum for you.
However, on the flip side, you'd be amazed at what professional architects and builders can do to transform your existing home. Something as simple as adding a single floor extension, knocking walls through to make your home more open plan, or adding rooflights to improve natural light and ventilation can make a huge difference. That's why you should always seek professional advice before you make a final decision.
Your spare room can become anything from a second bathroom or reading room to a music room or home office. The only thing limiting the possibilities is your imagination (and budget, of course).
[Related reading: Make the most of your spare room with these ideas]
6. Location, location, location
Chances are you bought your current home because you love its location. If you downsize, are you going to be able to get a smaller home in the same location? It's one of the biggest reasons why so many people choose to renovate instead. Depending on your area, prices may have increased dramatically since you bought. Which makes the decision to downsize even more difficult as you'll feel like you're paying a princely sum for a house that's much smaller than your current one.
If you decide to go down the renovate route, be sure that any changes you do make are actually going to add some value to your home. This will make it more attractive to potential buyers, just in case you decide to sell it further down the line.
7. Consider all the associated costs
With renovations, you'll have a good idea of the costs before the project starts. That means you can assess whether you can afford the work and/or if your budget will stretch should things overrun a little.
When it comes to downsizing, you also have all the costs associated with moving home: insurance, legal fees, stamp duty, estate agents fees and more – as well as the cost of physically moving all your stuff. In other words, downsizing can actually end up costing you quite a bit, so don't assume it's a no brainer in the finance department.
How Roof Maker can help
Did you know that Roof Maker offer 0% finance on all our rooflight products? That's right! You can now spread the cost of home renovations and improvements to make them more manageable.
Are you planning on adding rooflights or roof lanterns to your home? If you are, call Roof Maker on 0116 269 6297. Our rooflight experts will help you to choose the right solution for your needs. Alternatively, visit our showroom or get a quote online.