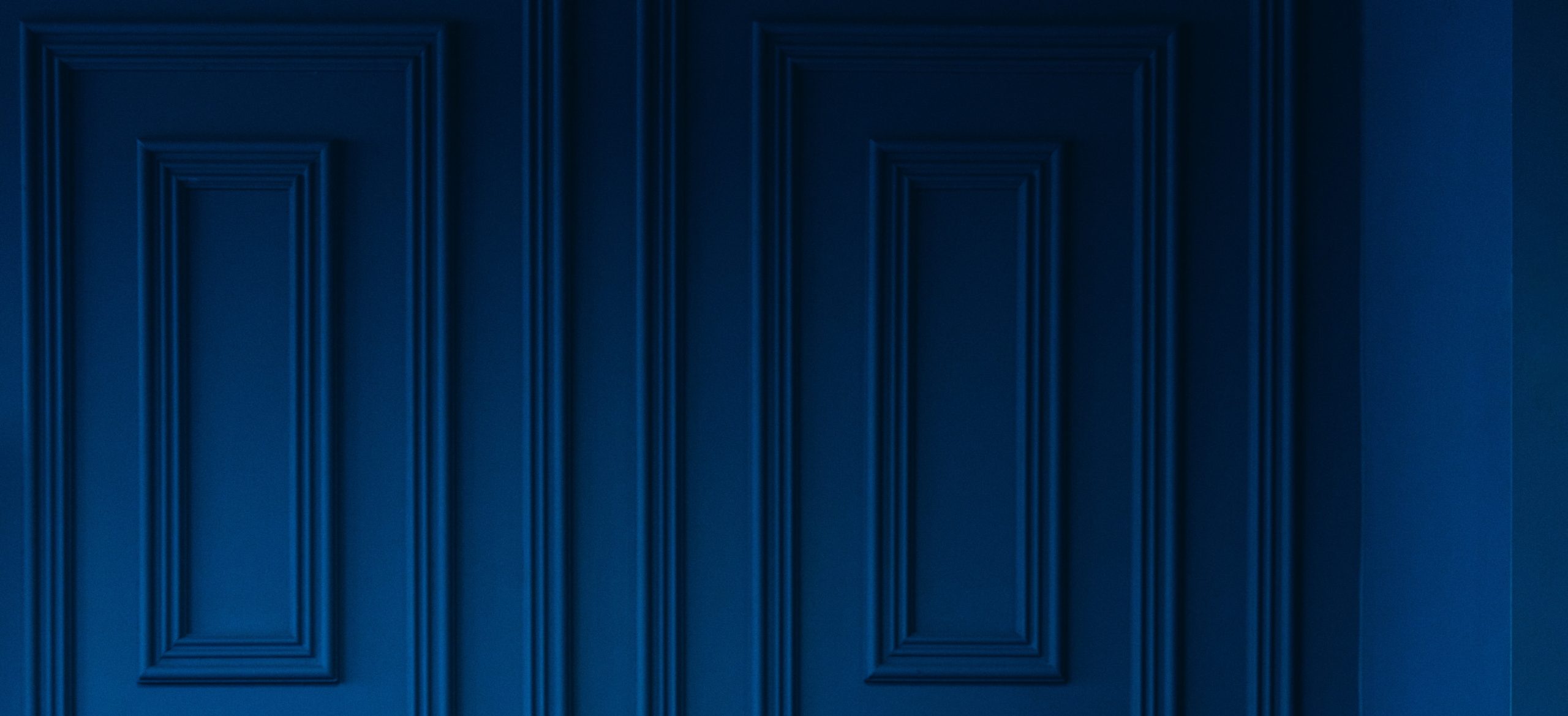 How to Incorporate Pantone's Colour of the Year 'Classic Blue' into Your Home
In December, Pantone announced their colour of the year for 2020, 'Classic Blue'. Described by Pantone as a timeless hue that "highlights our desire for a dependable and stable foundation from which to build as we cross the threshold into a new era", Classic Blue is said to be "easily applied across so many different materials, textures and finishes".
But how can you incorporate Classic Blue into your home in 2020? We've got a few ideas for you…
1. Add an eye-catching Classic Blue accent wall
An otherwise plain-looking living room can be transformed by adding a Classic Blue accent wall. When painted in a deep hue, like Classic Blue, accent walls create visual depth in a room making it feel larger. They also act as a focal point, drawing people's eyes to them but without overwhelming a space completely.
2. How about a statement-making Classic Blue sofa
If an accent wall isn't your thing, how about a statement-making Classic Blue sofa!? Again, it's a rather bold way to incorporate Pantone's Colour of the Year, but the beautiful pop of colour it will add could really bring a touch of elegance to an otherwise simple room.
3. A Classic Blue vanity could make a neutral bathroom interesting
Plain white bathrooms are both stylish and classic. But the overabundance of white can sometimes feel a little boring and not to mention sterile. A simple way to overcome this and add a touch of colour is by painting your bathroom vanity Classic Blue. For a little extra colour, you could also consider mixing our bathroom tiles up a little and adding a few Classic Blue ones among the sea of white.
4. Give a new lease of life to old products
The great thing about Classic Blue is that it's a relatively dark colour, which makes it perfect to use when you want to give an old piece of furniture or equipment a new lease of life. So rather than throw that old table or wardrobe away and buying a new one, consider how you can refresh and rejuvenate instead.
5. Little touches of Classic Blue are good too
If you're not comfortable adding a statement-making piece of furniture, like a Classic Blue sofa, or adding an accent wall, why not opt for something a little more subtle. Classic Blue can brighten up your living room or bedroom in the form of throw pillows, vases or even a small cabinet. In your kitchen, consider adding Classic Blue food containers, knives or cupboard door handles.
Did you know that here at Roof Maker we can manufacture a rooflight in any custom RAL colour of your choosing, including Classic Blue? We can also even supply you with a rooflight that has a different colour on the inside than the outside, allowing you to create a truly unique look inside and outside of your home.
Contact us today for more information. We'd love to discuss any requirements you have and help you make an informed decision.