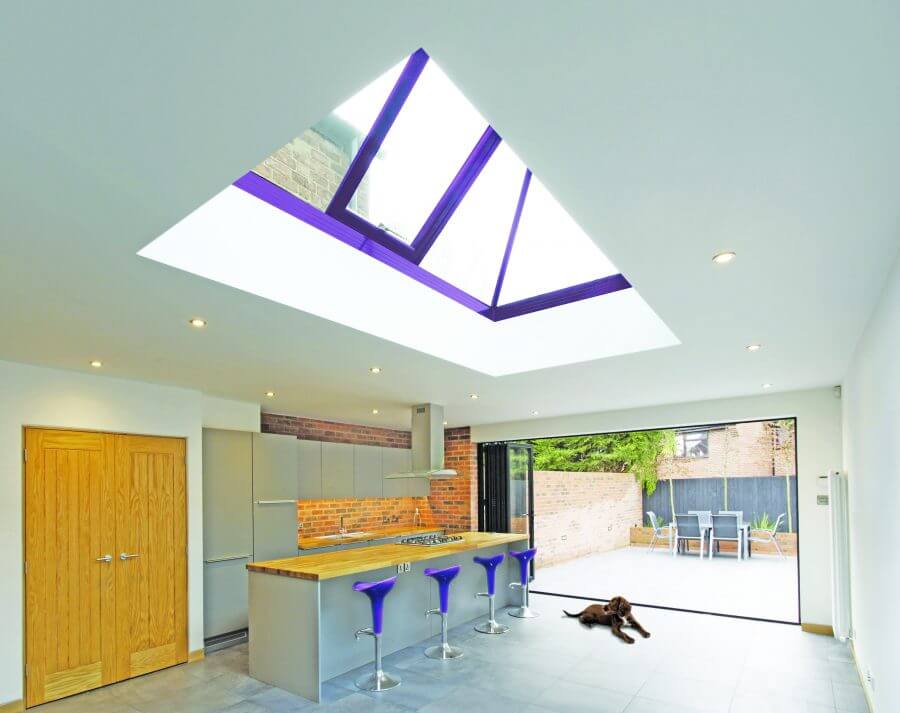 5 Ways To Incorporate Pantone's Colour Of The Year In Your Home
Pantone's colour of the year for 2018 is 18-3838 Ultra Violet, "a dramatically provocative and thoughtful purple shade", according to the globally recognised colour institute founded back in 1962.
Some say it's the coolest shade of purple, a Prince-esque colour that pays homage to the much-loved, flamboyant American singer, songwriter and musician who wore it so well.
But how can you incorporate this decidedly dramatic, even moody, colour into your home, without experiencing purple overload? After all, decorating with Ultra Violet isn't exactly child's play.
Don't worry, we've got you covered…
1. It's all about the accents
The easiest (and safest) way to start experimenting with a bold new colour like Ultra Violet is to take baby steps and add some simple accents around your home. Whether you choose to put a pair of Ultra Violet throw pillows on your sofa; add a rug that features some hints of violet; or place a few sprigs of lilac in a vase, these subtle purple touches will add both an element of colour and individuality wherever they are placed.
By using Ultra Violet just as an accent, you still retain the ability to remove it quickly, easily and cost effectively. Any new violet additions can be relocated and your original colour scheme restored once more.
2. Pair with pinks, blues and other purples to soften the impact
A neat trick when working with Ultra Violet is to pair it with pinks, blues and other purples. Doing so will soften the boldness of the Ultra Violet and reduce its overall impact on a room, making it less imposing and more at home.
3. Make a sky-high feature of it
Ultra Violet, as Pantone says, "suggests the mysteries of the Cosmos and the "greater galaxy". In other words, it's a colour that's become emblematic of space and limitless night sky.
So what better way to champion this complex and contemplative colour than by showcasing it in a rooflight feature.
Now you're probably thinking, you can buy Ultra Violet coloured rooflights!? The answer is yes. In fact, you can buy rooflights from us in 1,625 different RAL colours, plus choose to have a different colour on the inside than on the outside.
We've made these mock-ups of how an Ultra Violet Slimline® roof lantern would look: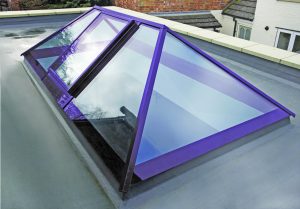 As you can see, the custom RAL 4011 (ultraviolet pearlescent, the closest match to the Pantone colour of the year 2018) looks spectacular.
4. Children love violet
If you've got kids, chances are they love purple, violet and lilac tones. That's why Ultra Violet actually makes a great colour for children's bedrooms and play rooms.
Again, a full on purple colour scheme will probably be too overpowering, even for a child, but ultra violet accents – especially if your child's room has white or grey walls – can look really cool.
Consider painting the knobs of plain-coloured wardrobes violet, as well as adding violet furniture and maybe even an ultra violet toy box.
5. What about your own bedroom?
As we've already mentioned, Ultra Violet exudes drama and that makes it a good potential colour choice for your own bedroom. The mystical and spiritual qualities associated with Ultra Violet make it perfect for people who practice mindfulness.
As we're continually confronted with over-stimulation in our day to day lives, an Ultra Violet bedroom sanctuary could just be what's called for at the end of a busy day.
Not quite sure if an Ultra Violet Slimline® roof lantern is quite right for you and your home? Call Roof Maker on 0116 269 6297 today to discuss the 1,624 other colour options. Our rooflight experts will help you to choose the right solution for your needs. Alternatively, visit our showroom or get a quote online.