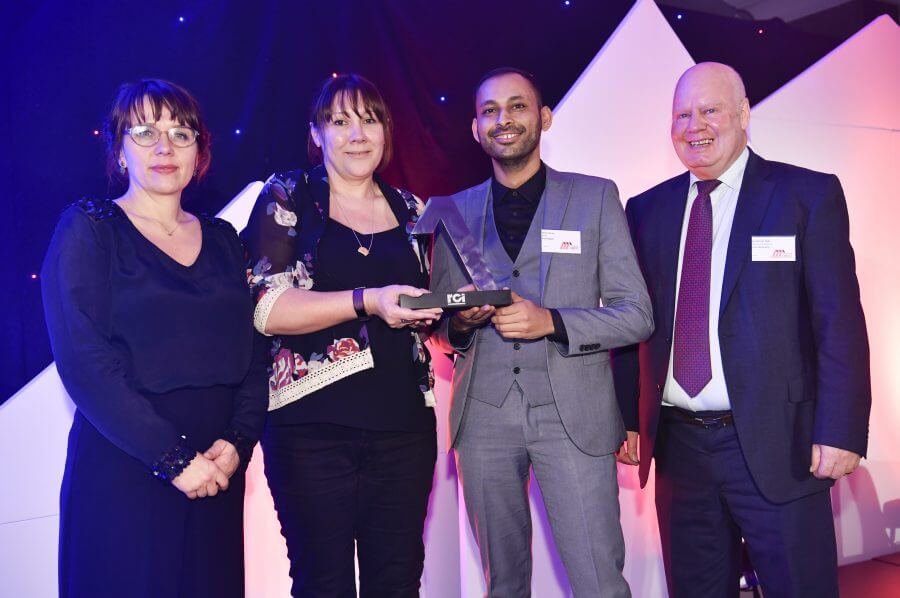 Roof Maker Celebrates Award Success
We're delighted to announce that Roof Maker has been awarded first place at the inaugural Pitched Roofing Awards for its contemporary Luxlite™ pitched rooflight.
The accolade was presented to Roof Maker after securing first place in the Domestic Installation of a Rooflight category for its technical innovation as part of a renovation project on a terraced property in Cheltenham.
Roof Maker fought off tough competition to achieve the award, having been nominated alongside prestigious brands such as Velux and Coxdome. The Luxlite™ pitched rooflight allows up to 49% more light to enter through the frame in comparison to competitor's products due to its sleek aluminium frame. It's built-in flashing apron also allows fast installation and superior water dispersion.
The judges were impressed with how closely Roof Maker's technical team worked with the homeowner and building contractor to successfully manage the limited site access, whilst also maximising available natural light, without being obtrusive to the existing environment.
Vanessa Howard, Chief Marketing Officer at Roof Maker commented: "We pride ourselves on delivering the highest standard of product performance for our customers and are delighted to receive the Pitched Roofing Award for our Luxlite™ rooflight, which is a testament to our ongoing commitment to innovation and first class customer service."
Are you considering buying a pitched rooflight? If you are, call Roof Maker on 0116 269 6297. Our rooflight experts will help you to choose the right solution for your needs. Alternatively, visit our showroom or get a quote online.