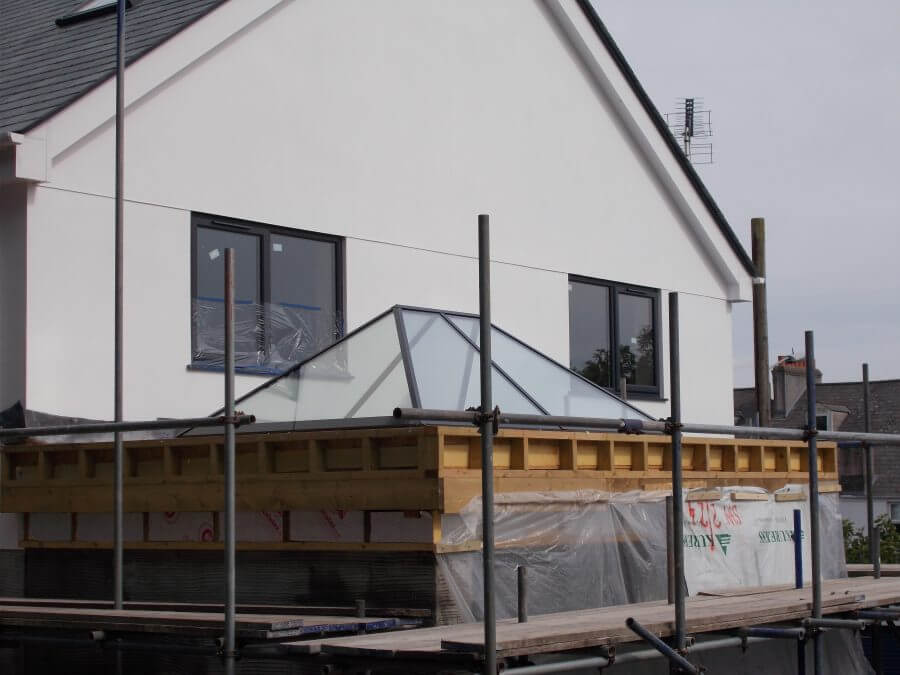 New Year, New Home: Planning Your Home Improvements For The Year Ahead
The majority of British people (54%) have lived in their homes for almost 20 years and have chosen to make improvements instead of moving. That's one of the key findings to come out of the 2018 Barclays Home Improvement Report.
Surprised? Thought most people moved more often than that? The research tells a different story.
In terms of improvement trends, having new carpets fitted (35%), installing a new kitchen (31%) and landscaping the garden (29%) are all at the top of the list.
Maybe you've got some home improvement projects of your own that have never got further than the "I'd love to do that" stage. But with the start of a new year, what better time to finally make those home improvement dreams a reality.
Perhaps you don't yet have a list of improvements you'd like to make around your home yet? But need some ideas for how to modernise your home? Don't worry, we've created this post to give you some food for thought.
Add a rooflight
When it comes to home improvements, any changes you make to your house should be focussed on affording you an improved quality of life. Whether that's fixing an existing problem or adding a new feature, the goal should always be to benefit you and (hopefully) add some decent value to your property in the process.
One such home improvement that many homeowners are choosing to make nowadays is installing  rooflights to allow more natural light and air into their homes. It's an option that is usually much more cost effective than adding more windows and doesn't involve major surgery on your house.
Whether you want to brighten up a room that doesn't benefit from much natural light, or improve your home's overall ventilation, a rooflight will do the trick.
Not sure what options are available and/or which rooflight would be the best choice for you? Use our handy rooflight selector to provide you with the information you need to make an informed decision.
 Related reading: 5 ways to improve the air quality in your home
Get some smart home tech
The January sales present a great opportunity to kit your house out with some smart home tech. There are tons of smart home technology solutions out there today. Everything from simple additions like smart plugs, which can turn an ordinary power outlet into one that can be controlled by an app on your smartphone, to smart baths that automatically fill themselves based on criteria you determine.
Whilst such technology might seem a bit OTT and a wasted investment to you now, it's likely that you'll change your mind once you've experienced the benefits such gadgets can bring.
Replace your windows
If you've got old windows that have definitely seen better days, why not make this winter their last.
You see, the problem with old, draughty windows is that they not only negatively impact the overall look and feel of your home, but they also negatively impact your energy bills.
If you're constantly having to turn your thermostat up to compensate for the cold draught that's coming in, make 2019 the year in which you replace all your windows (or at least your main ones) for more modern alternatives.
Update your lighting
In the same way that old, draughty windows contribute to higher energy bills, so too do old light bulbs. Consider replacing all of your existing incandescent and compact fluorescent bulbs for LED lights.
Whilst LED lights do cost more to buy, they are long-lasting and extremely energy efficient – a reality that makes the extra investment justifiable.
You could even couple LED lights with some complementary smart home tech to take your energy efficiency to another level again. Imagine walking into a room and your lights coming on automatically and then switching off when you leave.
Landscape your garden
According to the aforementioned Barclays research, 29% of British homeowners believe landscaping their garden is the number one home improvement to carry out. It makes sense when you consider that your outside spaces are seen by everyone who passes by and they are your primary opportunity to make a good first impression on everyone who visits.
Even something relatively simple like adding a patio with a covered area can greatly improve your quality of life. What better way to spend this coming summer than in your garden with friends and family enjoying the fruits of your home improvement labour.
Are you considering buying a rooflight or roof lantern for your home? If you are, call Roof Maker on 0116 269 6297. Our rooflight experts will help you to choose the right solution for your needs. Alternatively, visit our showroom or get a quote online.