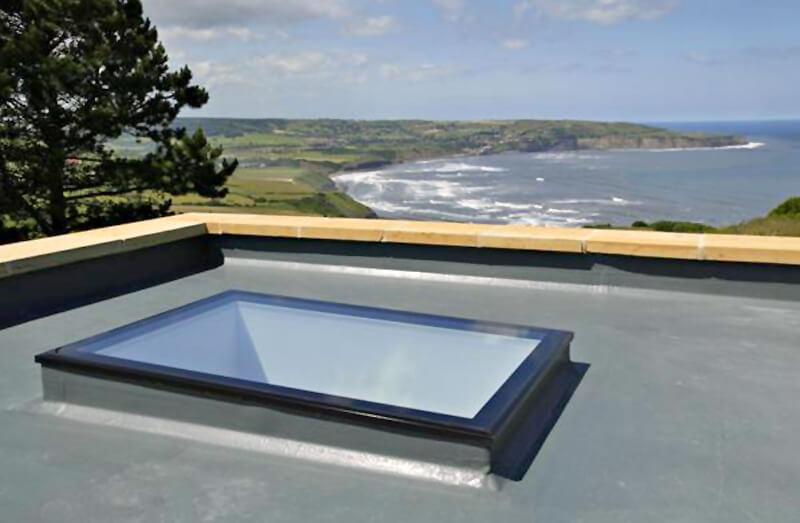 Review of the Year: Our 2017 Highlights
2017 has been an exciting year for us. From new product launches to interactive sections on our website, we really do have something to celebrate. We wanted to take a look at our Roof Maker 2017 highlights, as we're so proud of what we've achieved… and we're looking forward to seeing what 2018 brings us!
Launch of Our Interactive Map
How much time do you spend rushing around, oblivious to the beautiful architecture around you? We're all guilty of it.
That's why we wanted to celebrate some of the UK's most stunning glass roofs, with our interactive map. From Liverpool Central Library to Birmingham New Street train station and Crystal Palace, these iconic buildings have beautiful glass roofs that are designed to let natural light flood in.
With our map, you can click anywhere in the country and see a selection of the UK's most iconic glass roofs. But not only that, we wanted to see where in the country our rooflights were most popular: so, you can also see how many rooflights we've sold in different cities. We think it makes for some interesting viewing!
Interactive Rooflight Selector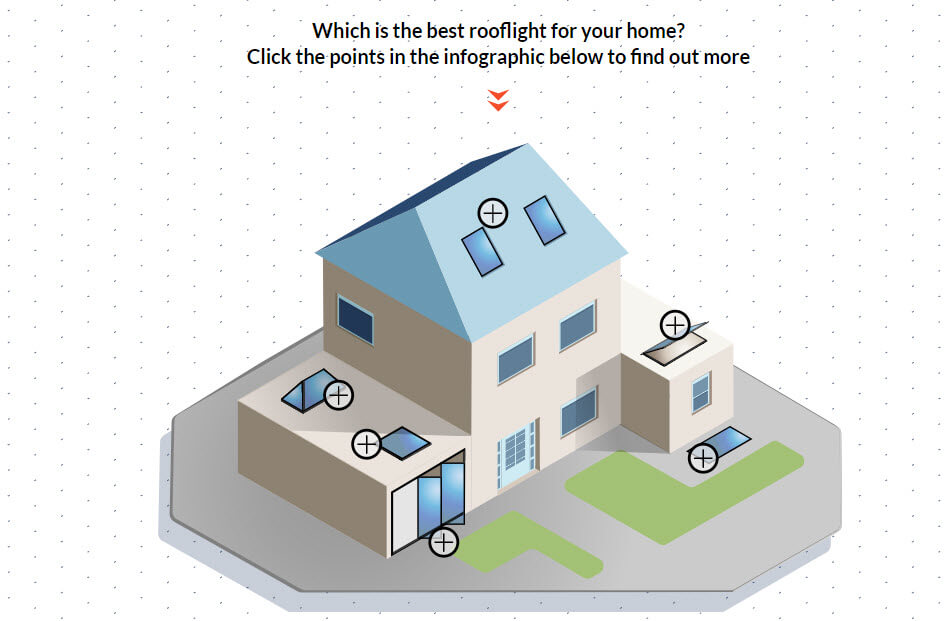 We didn't want to just stop there with the interactivity, so we also created an interactive rooflight selector.
Rooflights are a big investment, and we want to ensure that you choose the right ones for your home. With our skylight picker, you can now easily identify which window is right for you, depending where you want to install one in your home, and what your roof is like.
Simply click on each area of the interactive house to find out about our range of different skylights, and where they're best suited to. Of course, if you have any more questions then just get in touch with us, and we'll be happy to talk you through your options.
Four New Glazing Options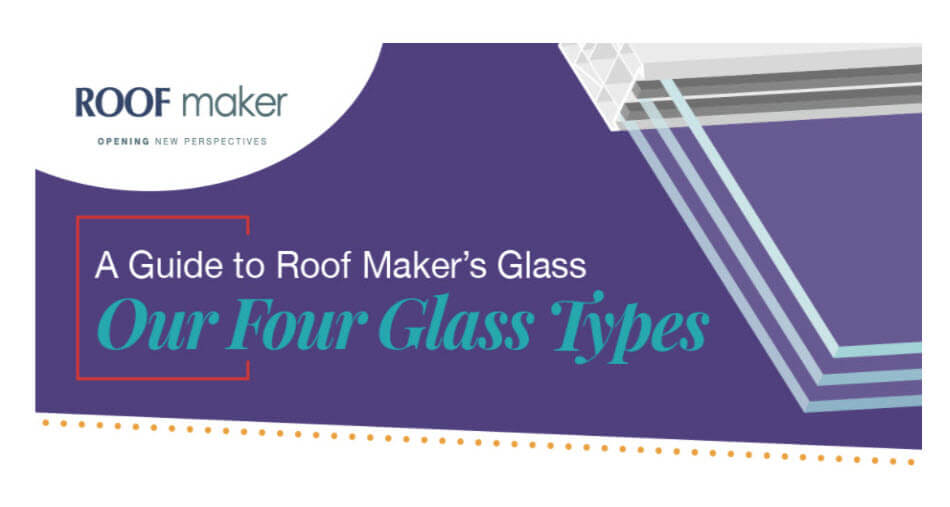 When it comes to purchasing your rooflight with us, you don't just select the frame. In 2017, we launched four different types of glass for you to pick from.
Each type has been developed to combat a distinct need: energy saving, temperature control, noise pollution and security.
No matter which glass type you opt for, you can be sure that it will filter out up to 100% of harmful UV rays, and are low maintenance; featuring a special coating to protect against sources of dirt such as air pollution and bird mess.
Take a look at our four types of glass, and get started with building your own bespoke rooflights.
Our Most Popular Product: Fixed Flat Rooflights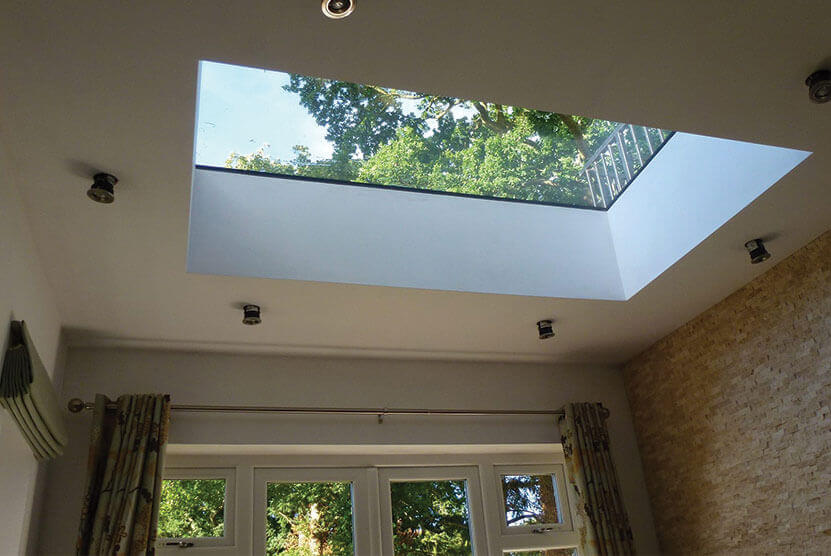 Sometimes the simplest designs are the best. This year we launched our lower priced double glazed fixed flat rooflights, and they've since become our most popular product.
Providing exceptional heat insulation, noise reduction and light insulation, we can provide these non-opening rooflights in bespoke sizes at no extra cost.
Rise of Our Pitched Rooflights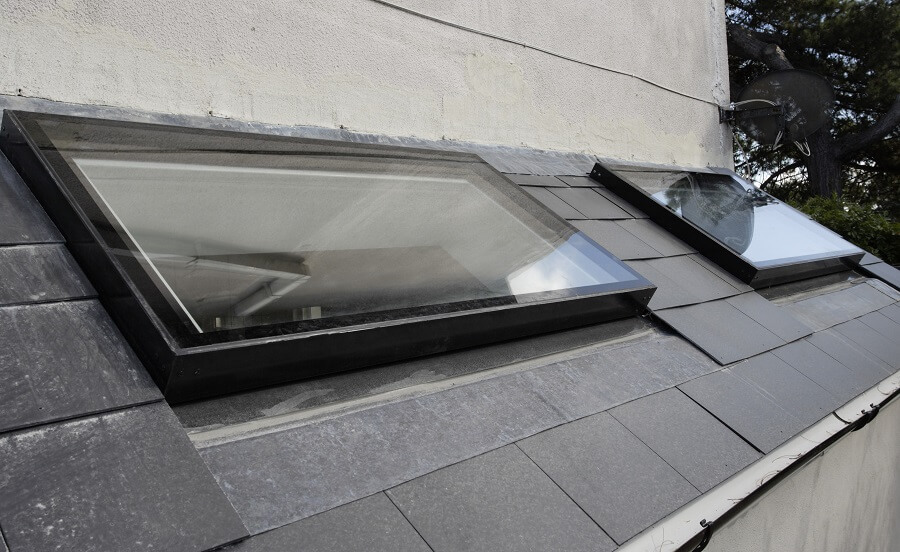 We're pleased that our pitched roof windows have been so popular, with a surge in sales over 2017.
If it's a contemporary feel you're after, then these are the rooflights for you. The inside view is frameless, allowing up to 49% more natural light to enter your home.
Our pitched windows were shortlisted for the "Best Roofing System or Product" at the BuildIt Awards 2017, and we're really proud of the recognition they've achieved.
Reynaers Partnership
2017 saw an exciting collaboration for us with Reynaers, the industry-leading door manufacturer.
Their bi-fold doors all feature heavy duty hinges, premium handles and thermal insulation, which is perfect for the colder months.
The best part? They perfectly match our range of rooflights, so you can mix and match for a sleek and sophisticated feel in your home.
Summary
As 2017 draws to a close, we've enjoyed looking back and seeing the achievements we've made as a company. We're also equally looking forward to the year ahead. What will 2018 bring us? We'll just have to wait and see.