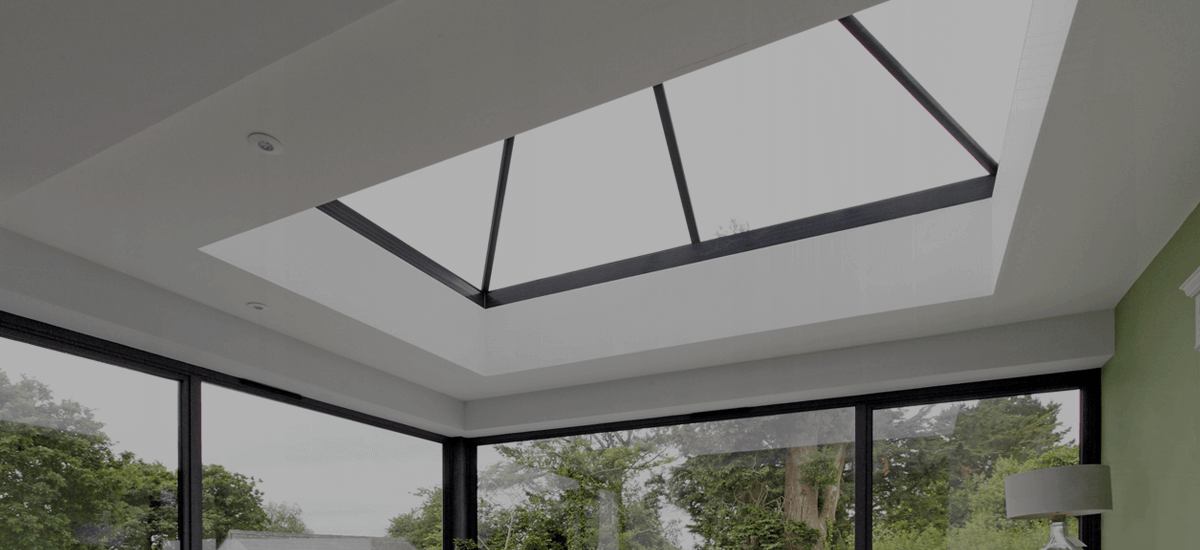 Roof Maker's Slimline roof lanterns are officially the slimmest in the UK
In 2018 leading British roof light manufacturer, Roof Maker were celebrating after successfully being awarded a trademark for its range of Slimline roof lanterns. The trademark reinforced the fact that the Roof Maker Slimline roof lantern was the slimmest available on the UK market at that time.
The innovative design of the Roof Maker Slimline Roof Lantern combines sturdy, insulated construction with a clean, contemporary aesthetic. In addition, the glass unit seals are 80 per cent deeper than competitor's products, significantly reducing the risk of condensation and increasing product life expectancy. This also enables Roof Maker to be the only manufacturer to offer a 20-year glass unit guarantee across all of its rooflights.
"We are delighted to have been awarded a trademark for the Roof Maker Slimline roof lantern," commented Vanessa Howard, Chief Marketing Officer at Roof Maker at the time. "We were the first manufacturer to bring a Slimline roof lantern to the market and have been selling them in greater numbers than any of our competitors for a number of years now. Whilst other brands may be using the term slimline, the successful trademark application proves that Roof Maker's roof lanterns are officially the slimmest available in the UK and this is something we are very proud of as a business. It goes without saying that as a business Roof Maker will seek to protect this trademark at any opportunity. The successful trademark is also further proof of our commitment to continue to deliver market leading and innovative products to our customers, making sure we offer the very best solutions available."
It is the innovative slim glazing bars and ultra thin aluminium-capped glazing joints that made Roof Maker's Slimline roof lantern the slimmest available at the time. Its 40-degree pitch also allows rainwater to flow off, eliminating the risk of unsightly dirt build up over time and the Reflex glazing will deliver a Ug-value as low as 0.7 w/m2k.
Roof Maker's Slimline roof lanterns also feature a built-in insulated upstand, which is fully thermally broken with super-insulating Styrofoam. Conforming to all safety standards and building regulations, the units have also been thoroughly weather tested against BS 6375 Pt 1 to all safety standards and building regulations.
The clever modular design can be supplied in flat pack form for easy and safer lifting on to the roof, eliminating the need to hire a crane. Alternatively, a builder's kerb can also be supplied for a really simple and fast installation.
To find out more about Roof Maker's extensive range of rooflights and get a free quote, call our product experts on 0116 269 6297