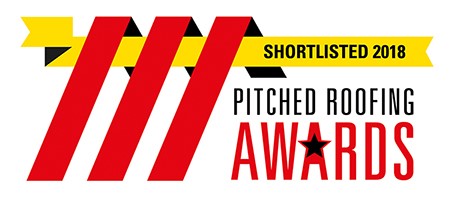 Roof Maker nominated for two industry awards
British rooflight manufacturer, Roof Maker, is celebrating being nominated for two prestigious industry rooflight awards; the 'Build It Awards' and 'Roofing Cladding and Insulation's Pitched Roofing Awards'. Both nominations are a testament Roof Maker's commitment to producing high quality, market leading products.
The 'Build It Awards' celebrate all aspects of self build and renovation, including completed projects, services and suppliers. These rooflight awards bring together architects, manufacturers and key industry figures to recognise the achievements of the self-build home sector.
With the awards growing in size and prestige every year, Roof Maker fought off tough competition to achieve a nomination for the 'Best Roofing System or Product' for its Passive House rooflights. Having already celebrated being awarded the Passive House standard earlier in the year, Roof Maker is delighted that as the first UK manufacturer to produce a Passive House solution it is now being further recognised by the industry.
This year Roofing Cladding and Insulation magazine launched the Pitched Roofing Awards which aim to raise the profile of pitched roofing and celebrate the outstanding workmanship and technical excellence of contractors, manufacturers and suppliers.
Roof Maker is honoured to be nominated alongside prestigious brands such as Velux and Coxdome, in the 'Domestic Installation of a Rooflight' category for it's Luxlite™ pitched rooflight.
The judges were impressed with one particular installation which saw, Roof Maker's technical team work closely with the homeowner to create a bespoke design to maximise the natural light without being obtrusive to the existing environment.
The award winners will be announced on the 9th November (Build it) and 30th November (PRA)
For more information on the nominees visit https://builditawards.co.uk/ or https://www.pitchedroofingawards.co.uk/.
Roof Maker is a world leader in the design, manufacture and supply of rooflights, developed to address the most demanding challenges faced by customers. Offering standard or bespoke sizes, Roof Maker, which has been delivering its premium glazed products since 2001, can help transform even the most unusual living or working spaces. At the forefront of engineering the most advanced technical and design specifications in the world, Roof Maker is a driving force in setting the criteria for value and high-standards. Passionate about its customers the company provides an unparalleled level of skilled advice to help customers choose the right rooflight for each individual project, all backed by the latest industry accreditations.