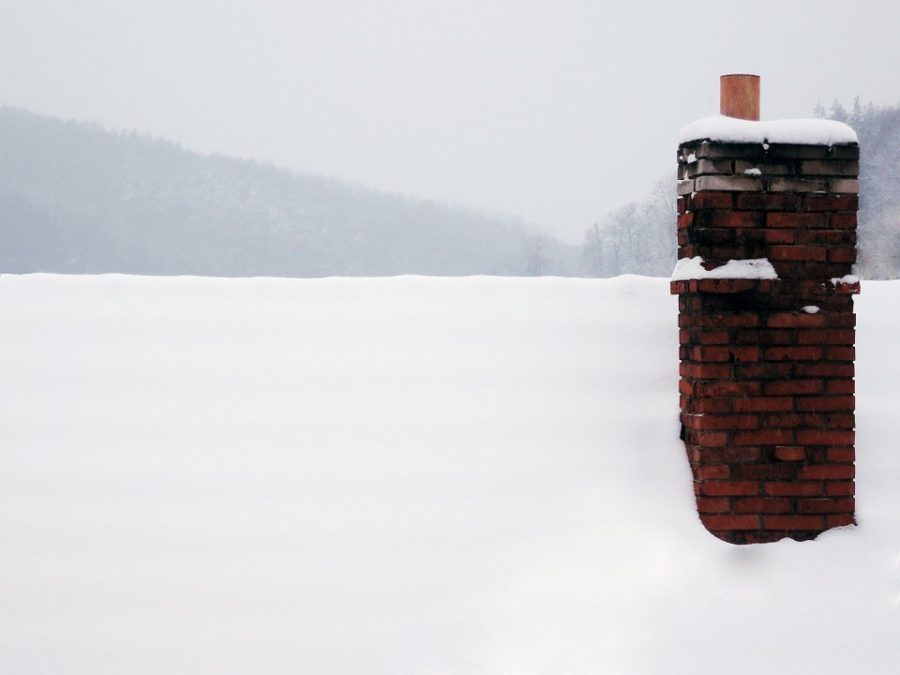 Snow Loading – Is Your Roof Lantern Ready?
The recent bitter cold snap in Britain saw many people awake to plunging temperatures and icy conditions. The Met Office issued a yellow warning for ice across many parts of the country and motorists were urged to be extra cautious due to hazardous driving conditions.
Homeowners in Braemar, Aberdeenshire, were bracing themselves for the coldest night of the winter so far, with -12C expected in the Scottish village. It's safe to say that Jack Frost has well and truly bitten the UK this January.
But what does all this frost, ice, snow and freezing temperatures mean for homeowners with rooflights? Surely snow loading (the downward force placed on a rooflight by the weight of accumulated snow and ice) is a big consideration, right?
The answer is it depends on your rooflight. After all, not all rooflights are created equal.
If you're considering a roof lantern but are worried about the effects of a winter spell, here are 4 reasons why the Slimline© roof lantern is the choice for you.
1.     Pitched for resistance
The pitch of a rooflight is one of several factors that can help to promote the process of self-cleaning. The general rule of thumb is that the steeper the pitch, the easier it is for dirt and grime to slide right off with rainfall. In the case of snow, the steeper the pitch, the more difficult it is for it to settle and accumulate.
So, if you want a rooflight that is resistant to snow loading, you should choose one with a steep pitch. The Slimline© roof lantern is pitched at a 40-degree angle, offering the perfect solution.
The steep 40-degree pitch also provides maximum structural integrity to the prismatic shape, so that you can be confident your roof lantern is built to withstand the extra weight if snow does build upon it.
2.     Durable powder coating
With its marine grade powder coated frame, the Slimline© roof lantern is capable of withstanding even the harshest weather conditions. Freezing temperatures, heavy rain, snow, ice – you name it, the Slimline© roof lantern is capable of coping with them all and for a very long time too.
Moreover, its aluminium construction means that it won't rust – even if it's subjected to extreme weather.
3.     Your choice of glazing
Finally, as with all of our world class rooflights, there are a number of different glazing options available to you so that you can choose a solution that is best suited to your needs.
For those most concerned about thermal regulation and keeping toasty during the winter, opting for triple glazing will help to keep the temperature in your house amicable. Reflex© Ultimate Energy Performance glass is designed with Passive House standards in mind, the ultimate energy performance status. Meeting the stringent Passive House standards, it can achieve Ug-values as low as 0.2 W/m²K.
4.     Ultra slim glazing bars
Last but certainly not least, the Slimline© roof lantern has ultra slim aluminium glazing bars. Thanks to its super slim frame, it provides an almost uninterrupted view of the outside world without thick, unsightly bars getting in the way.
Whilst this reason might not be directly linked to snow loading or thermal regulation, it does mean that the Slimline© roof lantern allows up to 25% more natural light to enter your home than similar products that are available. Providing you with as much natural light as possible during the darker, cloudier winter months.
Are you considering buying a rooflight or roof lantern for your home? If you are, call Roof Maker on 0116 269 6297. Our rooflight experts will help you to choose the right solution for your needs. Alternatively, visit our showroom or get a quote online.