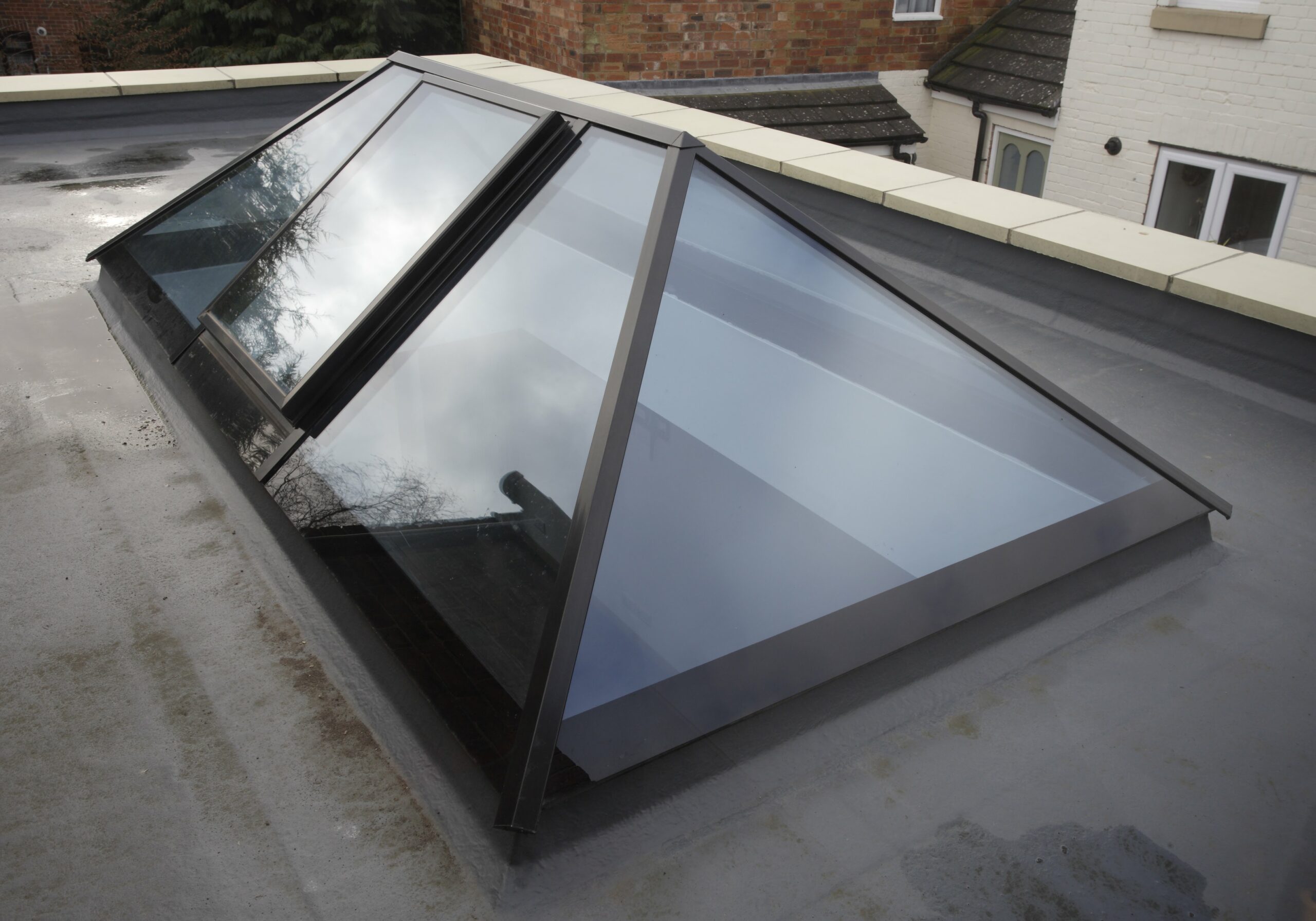 What Makes A Great Rooflight?
Rooflights come in all different shapes and sizes. They are also manufactured and sold by a range of different companies. But regardless of the type of rooflight you're looking for, or your motivations for buying one, some considerations about what makes a great rooflight remain the same across the board.
To help you make an informed decision, we've written this post all about what makes a great rooflight, so you can confidently purchase the right product for you.
1. Superb energy efficiency
Choosing a rooflight that's energy efficient is a must. That's because inferior products will not only negatively impact your wallet, but also the environment. Whilst you're busy trying to heat your home in the winter as efficiently as possible, your rooflight could be leaking precious warm air out into the cold.
Look for a rooflight that boasts superb energy efficiency (low Ug-values).
Here at Roof Maker, our rooflights feature some of the lowest Ug-values on the market. To give you an idea of the thermal performance our products achieve: some double-glazed windows have Ug-values of 2.8 W/m². Our quad-glazed, Ultimate glass rooflights boast Ug-values from 0.2 W/m².
2. A range of glazing options
Glass is glass, right? Wrong! In fact, it's such a popular misconception that rooflight glass is fairly standard across the board that we created a bespoke page on our website covering all the amazing features of our own Reflex® Glass.
Whether you live near a busy road and external noise reduction is your top priority, or you want to beef up your home security with some extra tough glass, we've got a rooflight glazing option to suit you.
When you opt for a Roof Maker rooflight, you'll be presented with a variety of glazing options to choose from:
Energy (exceptional thermal insulation)
Solar Performance (reduced solar gain)
Acoustic Performance (cuts down external noise)
Security Performance (extra tough for extra peace of mind)
Ultimate performance (designed with Passive House standards in mind)
You can even create your own combo!
The bottom line is the glass you choose for your rooflight makes a huge difference. So don't just settle for any old glass – choose the type that's going to best suit your needs.
3. A total peace of mind warranty
Only companies that manufacture their own rooflights (like us) can be 100% confident in the build quality and materials used in their products. That's why we are able to offer an unprecedented 20-year unit seal warranty and a 10-year glazing system warranty. We also give our customers a 12-month warranty on electronic motor components.
In other words, when you purchase a rooflight from us, you are not just purchasing a high-quality product, you're also purchasing total peace of mind. Don't settle for anything less.
4. From a trusted, reputable company
You probably wouldn't employ the services of a builder who couldn't provide you with some examples of their work and/or wasn't willing to put you in touch with any of their previous customers. So why would you entertain purchasing a rooflight from a company that doesn't offer solid warranties and is reluctant to utilise any kind of review system?
Here at Roof Maker, we are super proud of our 5-star Trust Pilot reviews, which is why we display them prominently on our homepage.  It provides anyone who's thinking of buying one of our products with even more reassurance and helps confirm to us that we are getting things consistently right.
If you purchase from a company that doesn't offer reassuring warranties and can't, or is unwilling, to show you examples of their previous projects or customer reviews, prepare to be disappointed further down the line.
5. A low total lifetime cost
All of the above considerations lead to this final point: buy cheap, buy twice. What might seem like an amazing rooflight deal could end up costing you more in the long run. So rather than think in terms of how much you're saving right now by buying that "cheaper" rooflight, instead consider its total lifetime cost.
And we're not saying our rooflights are significantly more expensive than most (they're not). It's just you may be able to find cheaper alternatives out there. But as with most things in life, you get what you pay for.
Ask yourself how much an extra-long warranty is worth (both financially and in terms of peace of mind) and whether a smaller investment now is going to ultimately pay off in the future.
Are you planning on adding rooflights or roof lanterns to your home? If you are, call Roof Maker on 0116 269 6297. Our rooflight experts will help you to choose the right solution for your needs. Alternatively, visit our showroom or get a quote online.