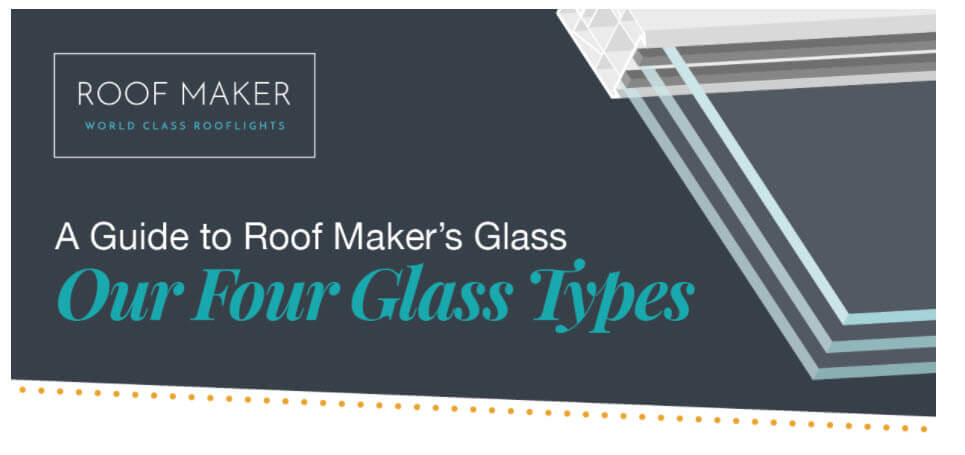 December 6, 2017
Did you know that when you have your rooflight installed, you can pick from four different types of glass? Each one has its own unique features, and can be combined to fit your precise requirements.
Energy saving, temperature control, noise pollution and security: which ones will you choose?
We've created this handy infographic that displays the features of our four types of glass, and advises the homes they're ideal for. Don't forget that they're all low maintenance, have been built to last, and filter out up to 100% of harmful UV rays. If you have any more questions, then get in touch with us today – we'd be happy to help.

Share this Image On Your Site