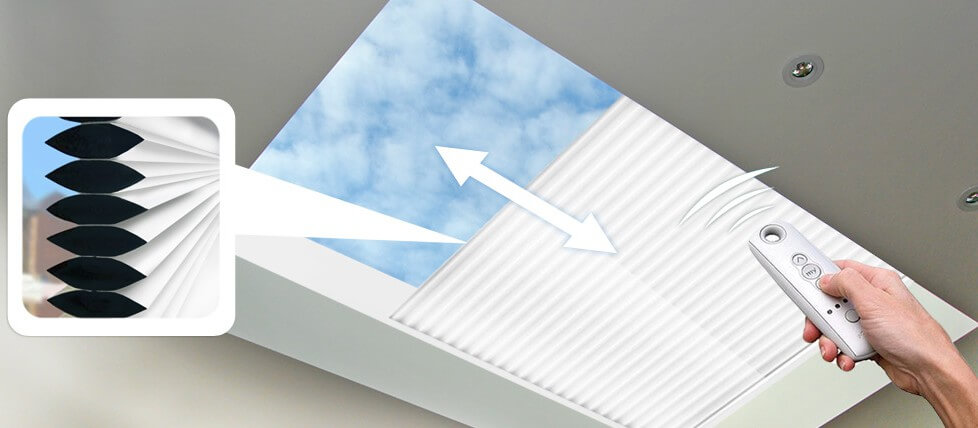 July 14, 2017
Rooflights are a stunning addition to your home and are a great way to maximise daylight. However, for those extra sunny days, when you want more control over the light coming into your room, we have you covered.
Blackout rooflight blinds
Roof Maker offers you the option to add blackout blinds to your rooflights, which block out all incoming light.
They can also be stopped at the point you choose, so you can have a partial or a full blackout.
How do the rooflight blinds work?
The blinds are powered by a supplied mains adapter and come with a wall mountable remote control which has open, close and stop functions. You can also program a "favourite" position for your optimum comfort.
What styles are available?
These rooflight blinds can be fitted with all of our available rooflights. To ensure the blinds fit in with the interior design of your home, we offer two colours – black or white.
Our blinds are 100% polyester and made of a pleated material with matching motors and internal trims.
Do the blinds have warranty?
Yes! Our blinds' electrics have a unique 5 year guarantee.
For more information, talk to our experts
If you have further questions about anything you have read here, Roof Maker's expert team will be happy to advise you.