Rooflight Case Studies
Rooflights can transform your home with an abundance of natural light. Get inspired with examples of some of the home improvement projects we've been involved with.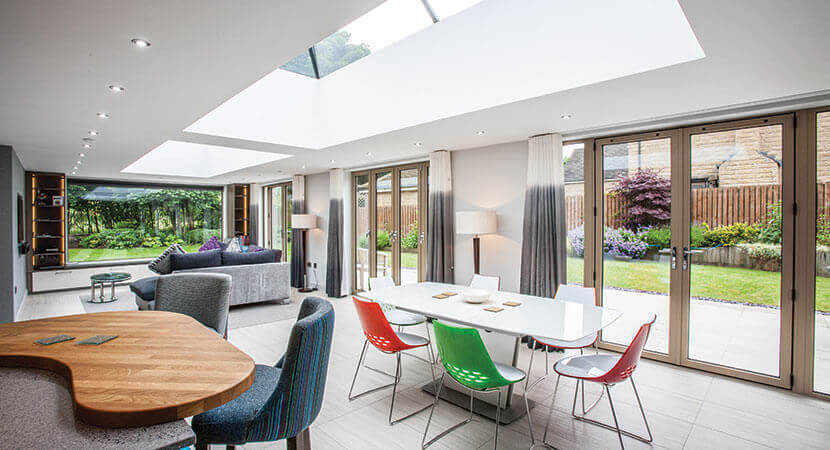 Contemporary Flat Extension – Sheffield
At this stunning extension in Sheffield, award winning Whitshaw Builders, chose Roof-Maker skylights to help create a contemporary and minimal design.
view more
Protect your investment with Easy Clean glass
Glass appears smooth to the touch and eye but if you look at the glass under a microscope, the surface reveals a different story. In fact, it is not smooth but made up of tiny potholes and crevices which gather contaminants both organic and inorganic.
read article