At Roof Maker we manufacture all our rooflights using our own Reflex® Insulated Glazing Units. This is a specialist UV and IR blocking glass with super insulating properties to reduce heat loss from your house, every unit is branded in the corner with the Reflex® glass logo to ensure 100% genuine product, and all of our glass is manufactured to BS EN12150 standards.
Thorough quality standards throughout the manufacturing process
We make our glass units in house (other manufacturers buy in theirs) so we have total control of our product quality and can design more features into our glass. Our popular flat rooflight products feature a Tri-seal system that seals the glass three times:
Continuous Acrylic Primary Adhesive seal – only one jointed corner
Bostik P5125 Hotmelt Secondary Super Vapour Seal
Two-part Dow Corning structural adhesive glass to aluminium – extremely stable between temperatures of  -50°C and 100°C
Glass has come a long way since double glazed units were first introduced. Choose a Roof Maker product and you can pick from four distinct Reflex® glass options, which may be selected individually or combined for even better performance. All of our glass units have a low-maintenance, easy clean coating as standard, and filter up to 99% of harmful rays to prevent bleaching of your fabrics and furnishings.
Designed with customers in mind

Our customers tell us that they have four main priorities when it comes to choosing new roof lights:
Energy saving
Temperature control
Noise pollution
Security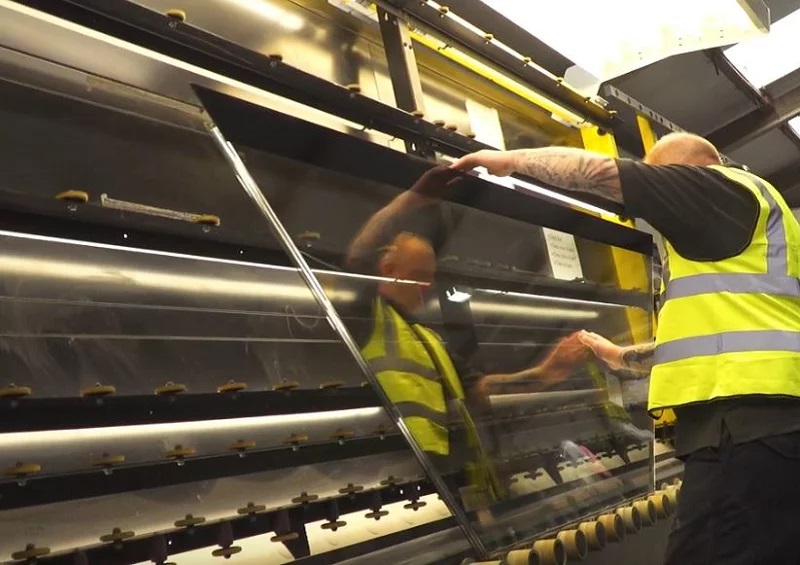 Energy Saving
All our glass offers exceptional thermal insulation, to prevent heat escaping during the colder weather and keep your heating bills down. The effectiveness of a product's thermal insulation is indicated by its Ug-value. The lower the Ug-value, the better the insulation.
A lower Ug-value can be achieved by increasing the number of panes of glass. For example, triple glazing has a lower Ug-value than double glazing. As a guide, a standard double-glazed window typically has a Ug-value of 2.8 W/m².
Energy is the name given to the glass we fit as standard. Glazing comprises two or three panes of 4mm or 6mm toughened safety glass, with either one or two panes having an additional coating to minimise heat loss from your house. Each pane is separated by an argon or krypton filled cavity and a warm edge spacer bar. This structure is designed to provide exceptional insulation, reducing heat loss from your property and keeping your heating bills down. The glass offers outstanding Ug-values, which can be as low as 0.5 W/m²K, depending on your chosen product. Energy is ideal if your property is north or east-facing, as it will give you maximal light and heat during the morning.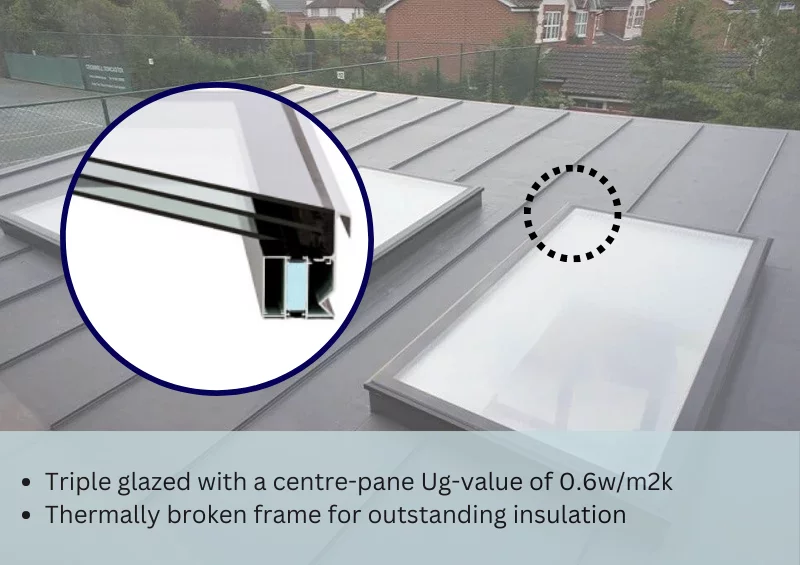 Temperature Control
In winter, you need your room to retain heat and stay warm. During summer, direct heat from the sun's rays can make your room uncomfortably hot. This is known as solar gain. A product's ability to minimise solar gain is measured by its G-value. The lower the G-value (usually expressed as a percentage), the less heat gets through.
Solar Performance has all the great features of our standard glass, plus a solar reflective coating to repel heat from the sun. Like our standard glass, Solar Performance has low Ug-values to keep heat in. It also has low G-values to minimise solar gain. In short, this means the glass will keep your room cooler in summer. Depending on the product, we can achieve G-values as low as 23%.
Solar Performance is recommended if your property is south or west-facing and catches heat from the sun during the hottest parts of the day. Glare from the sun can be reduced by installing a blackout fabric blind.
Noise Pollution
If you live in a noisy area, such as next to a busy road, noise pollution can really affect your quality of life. While opting for triple, rather than double, glazing can reduce outside noise, additional measures – such as lamination, thicker panes or wider cavities — can reduce it even further.
Acoustic Performance offers all the benefits of our standard glass, plus more effective insulation against outside noise caused by traffic, neighbours and other factors. The improved noise reduction is achieved by using laminated panes.
Acoustic Performance is most effective when used in triple-glazed products.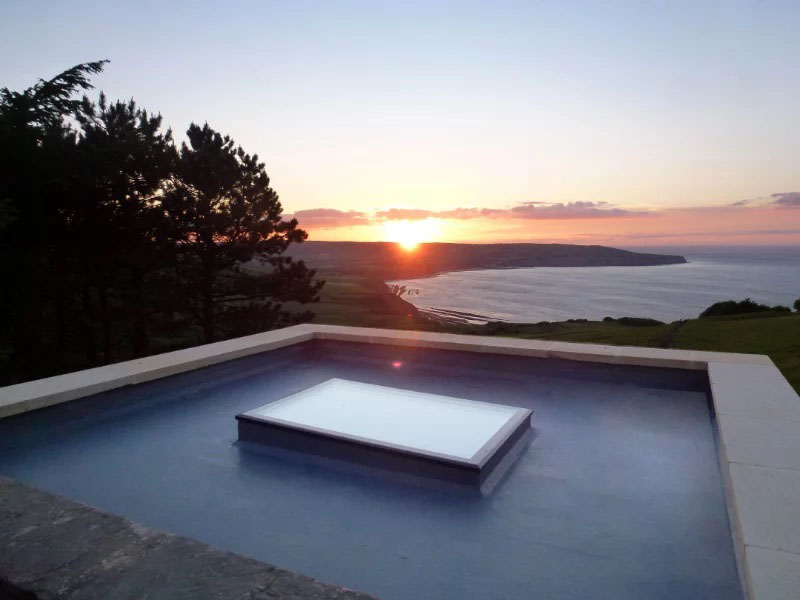 Toughened Laminate
All our glazing features toughened glass as standard. Unlike standard glass, laminated glass does not shatter on impact. We use a plastic interlayer bonded to two panes of glass to create the laminated sheet, and the plastic interlayer holds the glass together after impact.
Our Toughened Laminate range uses our standard glazing composition with laminated glass.
Create your own combination
By combining multiple glass features you could develop a product that solves multiple problems simultaneously. Our advisors are on hand to offer you expert advice and help you create your perfect product, so give them a call today.