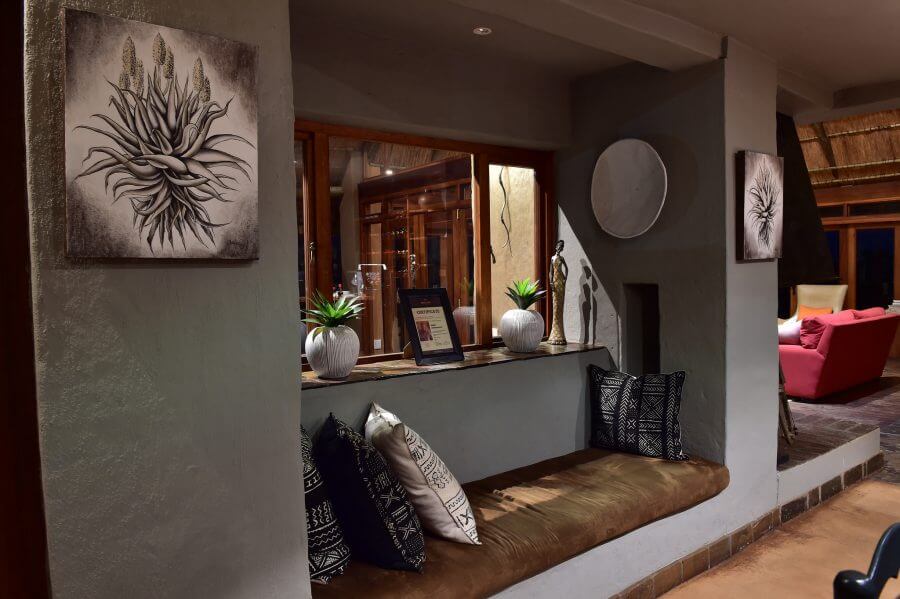 Design Cues For A Uniquely African-Inspired Home Interior
From Algiers to Cape Town, each country across the continent of Africa has its own unique kind of interior style and décor. And while we could do a feature focussing on interior design cues from each country in Africa, it would result in over 50 posts, so we've instead chosen to look at design elements that are often seen across the entire continent.
Here's how you can create an African-inspired interior that looks positively lekker:
Inspired by nature
The continent of Africa is a melting pot of different cultures, languages, people and traditions. However, if there's one thing that links all of these together it's a love and respect for nature and all things natural. It's one of the reasons why African homes are usually heavily filled with items relating to wild animals, colourful fabrics and traditional wood carvings.
Plenty of natural materials
Wood, clay, straw and leaves are just some of the materials that can be found inside African homes. Remember, many traditional African homes are huts made with clay walls and covered with other natural materials. That's why modern homes inspired by this beautiful and exotic continent often feature textured wallpaper and plaster to create the feeling of different surface levels.
Even using pieces that are made completely from natural materials can achieve the desired look. Opt for things like woven blinds, wooden picture frames and rattan chairs.
Natural stone floors stay cool even when the weather is hot, which is why they are a prominent feature in many African homes. Thick, natural mats are a great way to break up these large floors and add extra texture.
Traditional statues, pottery, masks and tribal art
No African-inspired home would be complete without some traditional pottery, statues and other tribal art, like masks. Look for figurines and statues that have disproportionate features, such as elongated legs or hands. These traditional pieces are sacred in the eyes of many African tribes and having just a few of them in your home will add to the overall effect.
The great thing is many African-esque pieces of art and crafts can be purchased much closer to home, so you don't need to splash out on that safari holiday and come home with a bunch of souvenirs just yet.
Beautiful textiles and faux animal skins
While we absolutely don't condone fitting out your home with real animal skins, faux ones are a great alternative. Leopard and zebra skins are the most authentic, but you may struggle to find good ones at home.
A great way to warm up those cold stone floors is with a faux cowhide rug from somewhere like Ikea. It'll look the part and won't break the bank. Add other textiles, such as cotton, fabric and linen, to enhance the overall look and add depth to your walls.
At the end of the day, as long as the fabric looks like the sort of thing you'd find in an African home, it's going to be okay.
Comfort is also key
Comfort is a key feature of modern African homes, which is why lots of leather and plump cushions are the order of the day when you're looking to recreate that African feel. If you're not a fan of leather then consider using dark wooden furniture that's artisanal and adding extra comfort with large, soft ethnic pillows.
Lots of warm colours
Africa has a strong association with the Sun and that's why many of the colours that adorn African homes are warm. Consider reds, yellows, oranges and browns when you're decorating to give the impression that the space is flooded with sunlight.
But why just give the impression that your home is filled with lots of natural light when it actually could be real?
If your roof is pitched and you'd like more natural light in your home, a pitched rooflight is perfect. Got a flat roof? Then a flat rooflight or a roof lantern could be what you're looking for.
Are you considering buying a rooflight or roof lantern for your home? If you are, call Roof Maker on 0116 269 6297. Our rooflight experts will help you to choose the right solution for your needs. Alternatively, visit our showroom or get a quote online.