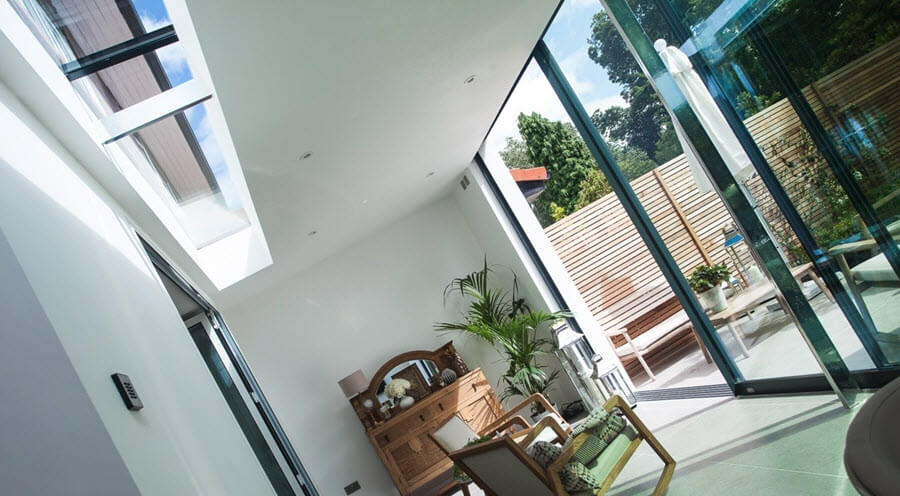 Should I get an extension or move to a new house?
Deciding whether to get an extension or move to a new house you depends on your personal circumstances.
Moving house can be stressful, so it's not surprising that some people prefer to extend their home instead. But having builders working on your house can be expensive and cause disruption too.
In this blog, Sameena Nawaz shares her experience of extending her home. She explains why extending was the right decision for her family and shares her tips for anyone considering doing the same.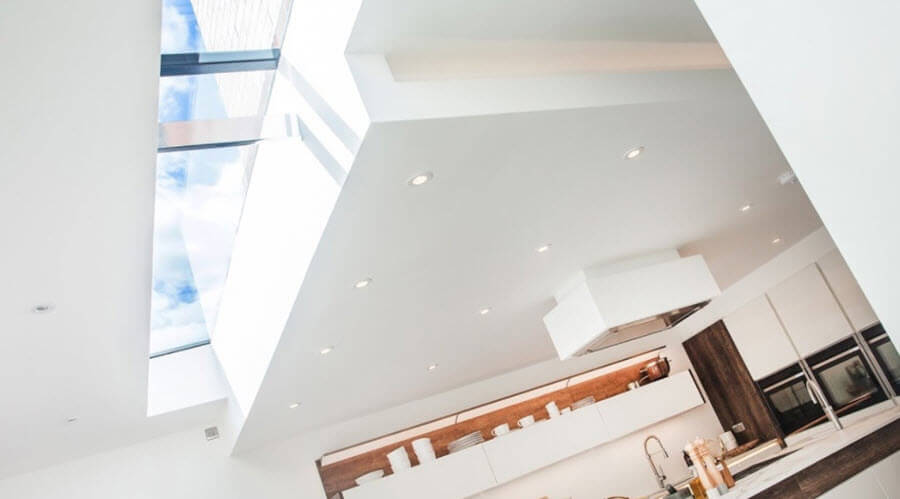 Sameena lives with her husband and two children in a 1920's semi-detached property in Jesmond, Newcastle. Her family has lived at the property for 23 years. She works in the family business with her husband from their home. Like many people, they had to make a decision on whether to build an extension or move to a new house. They decided on the former.
They started working on their extension in 2015 and finished six months later in 2016 but it was something they had thought about long before then.
"We'd thought about it for 10 years. It took a while to sort the finances, get the right people and find what we want.
"We wanted something different that would add character to the house. If we'd rushed it, we would have ended up with something standard. It was also important to make it work for us because we work and live at home.
"We have a nice big garden, so we could extend the property out without losing too much outdoor space. We extended out three metres and over the entire width of the property.
"We knocked through the utility room and toilet to create one large kitchen and dining room but we kept the living room wall for privacy for granny who was living with us at the time.
"We also converted the garage into a study with a window on the roof which lets in lots of light in the summer," she said.
The use of glass is one of the most striking features of the property but it also serves a practical purpose.
"My main concern was the darkness. I wanted a room with lots of light," Sameena said.
To add plenty of light to their home, the extension includes three glass sliding doors which measure three by three metres. Roof Maker also made a sleek nine metre glass panel for them which runs the length of the new roof extension.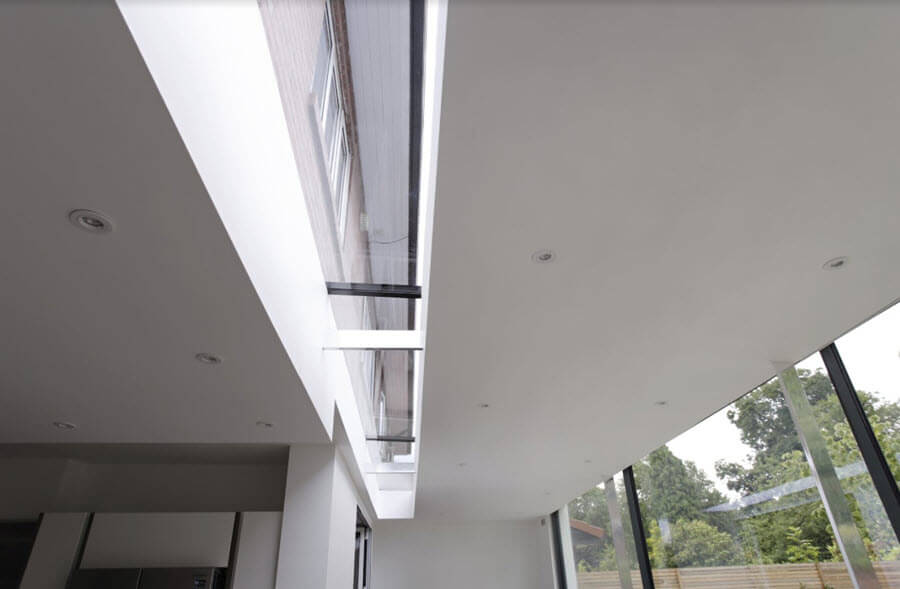 Despite all the glass, the rooms still remain at a comfortable temperature all year round because Roof Maker's windows are designed to keep you cool in the summer and warm in winter.
The couple were able to create such an impressive extension because they were committed to realising their vision.
Sameena said: "We spent twice as much as we'd planned to but we thought if we're going to do it, we might as well do it properly, so that five years down the line we don't regret it.
"So we saved up – we had no more holidays for the next few years and no more takeaways.
"In the end, we got something we thought we would never have. It's just very tranquil, especially in the summer. It's so peaceful looking into the garden. It's also made such a difference when we have family and friends over."
For the couple, moving wasn't a consideration. Sameena said: "We've been here for so long and it was just the home we've always wanted."
Her top tip for others looking to build an extension is to invest time in doing your research first.
"My advice is to do your homework, create storyboards, calculate how much it will cost and find a good architect and builder – it can save you a lot in the long run.
"We had a very good relationship with our builder, " she said.
As part of their research, Sameena and her husband visited home building and renovation exhibitions throughout the country for almost a year. She also advises shopping around and bartering to find good deals.
Your long term plans also matter. "Consider where you live and how much is worth investing if you want to sell the house in the future. You don't want to spend more than the house is worth."
Their patience and hard work clearly paid off because Sameena says the extension has been "a dream come true." Either way, irrespective of whether you want to build an extension or move to a new house, a rooflight could bring benefits to your project. Why not select a rooflight to get your quote from Roof Maker?
Read More