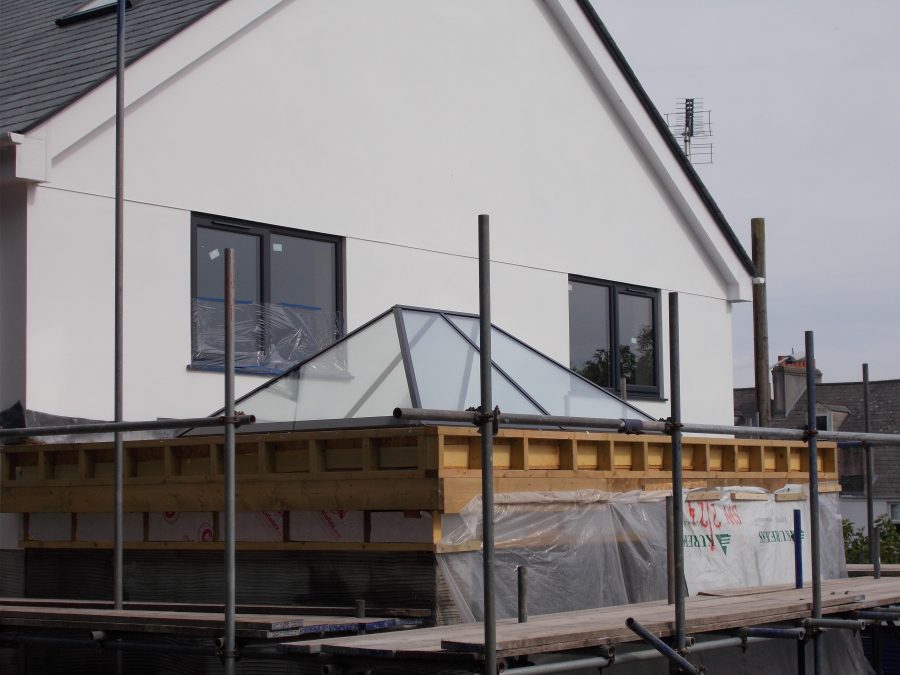 Top 4 Benefits Of A Flat Pack Roof Lantern
Here at Roof Maker, we manufacture roof lanterns to the exact specifications our customers want and don't charge extra for the privilege of choosing a made-to-measure size. This means our customers can specify roof lanterns that are in accordance with their individual needs, without breaking the bank.
However, it's a reality that often sees us producing some pretty large roof lanterns, which can prove challenging to handle on site if delivered as a singular unit. That's why, instead of only offering singular, fully bonded units like other rooflight companies, we give our customers the flexibility to choose from three different options when placing their order for a solution that best suits them.
The first and most popular option is flat pack delivery. We deliver the components, so that you or your builder can assemble and install the lantern at site using our step-by-step installation guide or video. The second and easiest option is that we can deliver your roof lantern to site in a flat pack kit, where our installation team will assemble and install it for you.
With that in mind, here are 4 benefits of ordering a flat pack roof lantern:
1. Limited access is a hurdle of the past
A big advantage of flat pack roof lanterns is that they are much easier to manoeuvre once they have been delivered. This is a particularly important consideration for properties that have limited access, such as via a tight alleyway or a small front entrance with a narrow hallway.
In these situations, you might struggle to fit a large fully bonded roof lantern through the limited space.
A flat pack roof lantern can easily be carried piece-by-piece onto the roof on which it will be installed, so limited access isn't a concern. This allows them to be assembled directly over the structural opening avoiding the need to move the unit post assembly.
2. No need to hire a crane
With large, full bonded roof lanterns, getting them into position on the roof can be a challenge in itself due to the weight. In many instances it can prove too risky or dangerous due to the weight of the roof lantern, leaving the only option of hiring a crane.
But this obviously adds additional costs. And crane hire can be expensive. With a flat pack roof lantern, a crane is something that's simply not required because the individual components can easily be carried to the roof where they are then assembled at location.
3. Less likely to be damaged on site
Flat pack roof lanterns are less likely to be broken on site than fully bonded units – especially if you get our installation team to assemble and install them.
Handling a fully bonded roof lantern on site is significantly more difficult than handling the individual pieces of a flat pack kit due to the difference in weight, which greatly reduces the chances of it breaking after it's been delivered – an occurrence that adds both time and money to a project.
4. Easier to replace parts if needed
Should the worst happen and one of the components of your flat pack roof lantern is damaged post-delivery, replacing said part is pretty straightforward (and not too costly either).
Consider how much of a nightmare it would be if a fully bonded roof lantern was to be become damaged or dropped whilst being handled on site.
You see, as discussed earlier, the problem with fully bonded roof lanterns is that they are effectively one complete unit, and that means you can't just replace a broken part. Instead, you have to replace the entire roof lantern, which could mean a significant delay and basically having to buy an entirely new roof lantern.
Are you considering buying a roof lantern or a different type of rooflight for your home? If you are, call Roof Maker on 0116 269 6297. Our rooflight experts will help you to choose the right solution for your needs. Alternatively, visit our showroom or get a quote online.