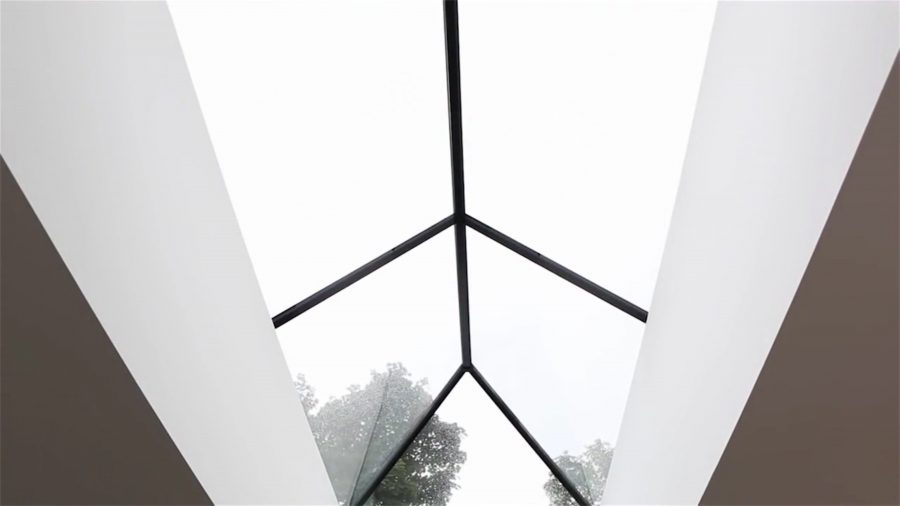 What Is The Difference Between Fully Bonded and Flat Pack Roof Lanterns?
So you've decided that you'd like to buy a roof lantern (great choice, by the way). These stunning additions to flat roofs not only allow as much natural light as possible to enter your property (and fresh air if you opt for a model that opens), but they also serve as stunning home centrepieces.
Now what you will notice when you actually come to buy your roof lantern – especially if you buy one from us here at Roof Maker – is that you'll have lots of different options to choose from when placing your order. For example, as well as standard stuff like size, choice of glazing, frame colour and whether or not you would like a vent, we also offer three different assembly options – and that leads us to the subject of today's post.
So, what is the difference between fully bonded and flat pack roof lanterns? And more importantly, which is best for you?
Fully bonded roof lanterns
Let's start by looking at fully bonded roof lanterns – the kind used by many rooflight manufacturers (but not us and you'll find out why shortly). These types of roof lantern are assembled at a manufacturing facility and the components are structurally bonded together to form a single unit.
Whilst this might sound like an attractive option, there are a couple of things to consider:
If something should happen during installation, like a pane of glass breaks, or one of the roof lantern components fails, the whole unit would need to be replaced. This will not only delay your project, but could also end up costing you far more than simply being able to replace a pane of glass or a singular component.
Bonded units can (depending on the size) be heavy and awkward to handle. That means a crane may be needed to lift them into place, which will incur additional costs.
Likewise, large sizes may be difficult to install in properties that do not have unrestricted access e.g. are accessed via a narrow alleyway or stairway.
These are just some of the reasons why we have chosen to steer away from the outdated method of producing fully bonded roof lanterns, and even offer flat pack roof lantern options too.
Roof Maker Slimline© roof lanterns
As we mentioned earlier, when you purchase a Roof Maker Slimline© roof lantern, you can choose from three different assembly/installation options: flat pack roof lanterns, fully assembled or flat packed with on roof assembly.
To help you decide which option to plump for, here's the lowdown on each:
Flat pack roof lanterns (kit form) – As its name suggests; comes flat packed for easy handling and is designed to be built at location by you or your building contractor (full instructions supplied and we've even got an easy to follow installation video for you too).
Fully assembled – Our fully assembled units are delivered glazed and ready for you to install. But unlike fully bonded roof lanterns that cannot be dismantled with ease, our fully assembled ones can have components swapped should the worst happen and something gets broken during installation.
Flat packed with on roof assembly – The zero worries/hassle free option. Delivered flat packed, constructed on-site and glazed/installed by Roof Maker's dedicated team.
No two homeowner's needs are the same, which is why we offer three different assembly/installation options for our exquisite roof lanterns. Whichever option you choose depends entirely on your individual circumstances.
Finally, when you choose a Roof Maker Slimline© roof lantern, you get all the following as standard:
A FREE insulated upstand
Extremely low Ug-values
20-year unit seal warranty
A full aluminium, thermally broken frame
Easy clean glass as standard
Flat pack roof lanterns or fully assembled
And you've also got these optional extras available to you too:
A choice of specialist glass types
A range of different coloured glass tints
1600 RAL frame colours
Electronic or manual vent (great for kitchens for extra ventilation)
Electronic slide opening option available with a FREE rain sensor
Remote controlled electric blackout blinds
So if you've got a flat roof and want to allow as much natural light into your home as possible, whilst adding an aesthetic touch, choose a flat pack Slimline© roof lantern.
Are you considering buying a flat pack roof lantern or rooflight for your home? If you are, call Roof Maker on 0116 269 6297. Our rooflight experts will help you to choose the right solution for your needs.