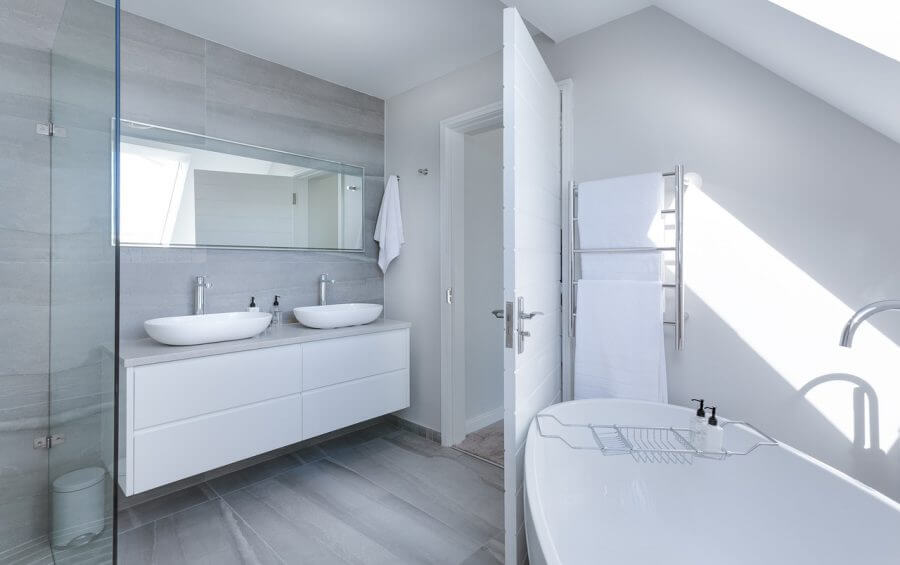 4 Steps To Achieve A Kanso Home
So far in our around the world home design series, we've shown you how to add a touch of Scandinavian style to your home and given you some pointers on how to improve your home's feng shui.
Today's post, the third in our series, sees us heading just under 2,000 miles east from the land of feng shui to Japan, where an all-the-rage interior design concept known as kanso is helping people achieve total zen.
Like both Scandi-style and feng shui, kanso is all about minimalism. In fact, the word kanso means 'simplicity' and it is one of the seven principles of zen, focussing on the flow and movement of energy within a space.
1. Eliminate everything non-essential
Kanso is a hoarder's worst nightmare. That's because, first and foremost, it calls for the elimination of everything non-essential. Now you may be thinking, what counts as non-essential? Well, basically anything that you can live without.
So, for example, consider selling, storing or donating to charity all those souvenirs you've accumulated from trips away and the knick-knacks you've bought on the spur of the moment over the years.
Keep only what you need – a bed, a table and a chair. You should even consider removing everything from your walls too if you really want to follow the kanso concept. By eliminating unnecessary clutter you'll achieve a calmer and happier state of mind.
2. Embrace imperfections
Most people have got a feature in their homes that they are not 100% happy with. Maybe it's an awkward nook, a wall that's not asymmetrical or a small space that you just can't decide what to do with.
Whatever it is, look to work with it and embrace it rather than fighting it. For example, you can look to soften sharp edges by introducing plants or have some customised storage made to mask asymmetric aspects.
3. Learn that things only last so long
To truly incorporate kanso into your life, you need to appreciate that things only last for so long. For example, we use a chair every day and it soon becomes our favourite chair. But one day said favourite chair will inevitably break or fall out of favour when a new alternative is purchased.
The bottom line is that once you no longer need something anymore, you should look to remove it from your home. Wear and tear should serve as a reminder that things only last for so long.
4. Design with a purpose in mind
Do you regularly hold dinner parties and/or cook full family meals on a regular basis? Or are you more of a one-dish-wonder in the kitchen?
By committing to a purpose when you're designing, you'll be less likely to stuff your rooms with objects and items that simply aren't needed. It will also mean that you get the most out of your room.
In the kitchen, that means more space for efficient appliances and intuitive storage, and less space for clutter. In an extension or renovation, it could mean planning ahead to design a space for an opening rooflight to introduce natural light and ventilation.
Is kanso for you?
Design concepts like kanso aren't for everyone. For most people, following kanso to the letter would feel pretty extreme. Our advice is to take the ideas and elements you like and use them in a way that works for you.
Don't strive to create a kanso-inspired home that's fit for Instagram or Pinterest if it's not something you feel comfortable doing.
If you're looking for another way to add a bit more zen to your home, you should consider allowing as much natural light as possible to enter it. Natural light helps introduce tranquillity and optimises the space in your home, and what better way to afford more natural light than with a rooflight.
Are you considering buying a rooflight or roof lantern for your home? If you are, call Roof Maker on 0116 269 6297. Our rooflight experts will help you to choose the right solution for your needs.