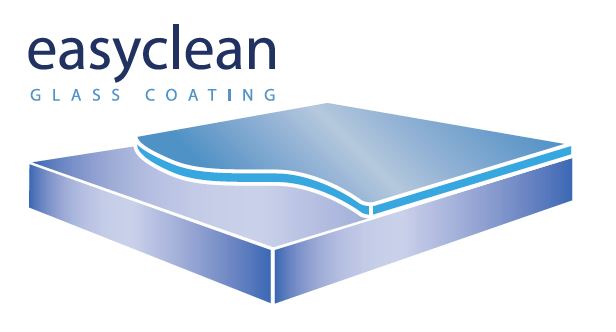 How do I keep my rooflight clean? The Roof Maker Guide
Rooflights can be more at risk of dirt from bird droppings, tree sap, vehicle pollution and rainwater. So keeping rooflights clean is a common concern.
Easy clean glass as standard
All Roof Maker rooflights are supplied with an easy clean glass coating.
This special feature helps to keep rooflights clean for longer.
How does easy clean glass work?
The coating works in two ways: using light from the sun and water from the rain.
When the sun's rays shine on the glass, its coating attacks any organic, carbon-based dirt on the rooflight and breaks it into small particles the rain can wash away.
As rain hits the coated glass, instead of forming into droplets, it spreads out into a large sheet. The sheet of water runs down the surface of the glass, like a squeegee, taking the dirt with it and leaving you with a sparkling, streak and smear-free rooflight.
Cleaning your rooflight
In addition to the easy clean coating, it is recommended to manually clean you rooflight every six months.
To clean the interior of your rooflight:
Where possible, move your furniture from under the rooflight and spread plastic
sheeting to catch dirt and spills.
Begin by dusting to get rid of loose dirt and cobwebs.
Clean the glass using a squeegee with warm soapy water, or any glass cleaning product
Never use harsh chemicals or abrasive cleaners.
Dry the rooflight with a soft, lint-free cloth for a clear, streak-free finish.
To clean the exterior of your rooflight:
Always use a specialist roof ladder to access the rooflight safely.
Never stand or lean on the rooflight unit.
Add mild detergent to a bucket and carry the bucket to the roof before filling with warm water from a hosepipe.
Never use harsh chemicals or abrasive cleaners.
Clean the rooflight, its surround and fixings using the soapy water and a nonabrasive cloth or squeegee.
 Always use ladders correctly and with extreme care.
If you are not confident working at height, we recommend hiring a professional.
For more information about keeping rooflights clean, talk to our experts
If you require further advice or would like to discuss any aspect of your rooflight's maintenance, please call 0116 269 6297 to speak to one of our experts.