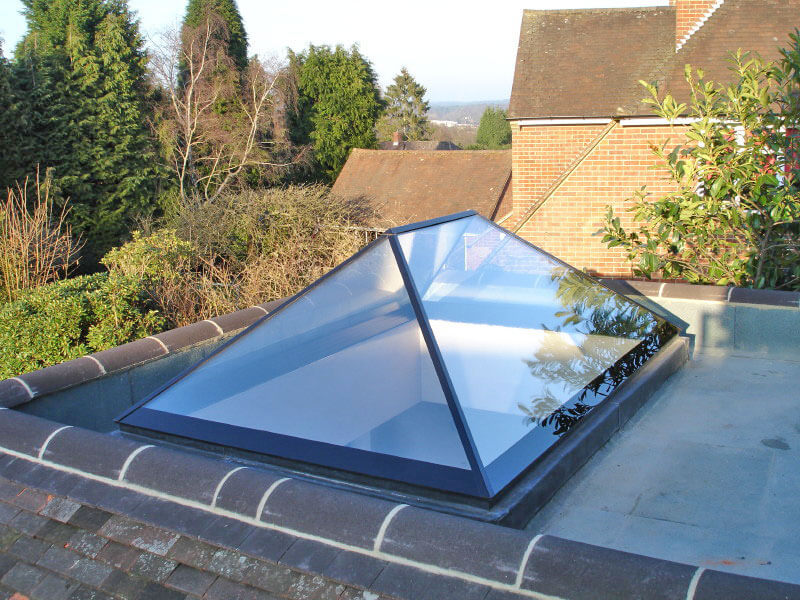 How to install your Roof Maker Slimline® lantern
With its raised apex, our elegant Slimline® roof lantern is designed to make a statement in any living or working space. But it's not just designed for looks. We put just as much thought and effort into ensuring that your lantern rooflight installation is as easy as possible too, helping you save time and money.
If you haven't purchased your rooflight yet, and you don't have the time or skills to attempt the install yourself, then we do offer a professional install service for a competitive price. Just ask your sales consultant for more details.
But we appreciate that a lantern rooflight installation may seem like a daunting project to some people, but with the right product and guidance – it can be really straightforward.
You'll need some simple tools and materials, some help lifting items into place and a copy of this guide to hand. We also recommend you watch the install video beforehand to familiarise yourself with the process and get a few handy tips from our professional install team. You might also want to keep your mobile with you in case you need to refer back to it.
Check out the links below for all the information you need to make your installation go smoothly.
Don't forget…rule no/1 is safety. Please ensure you take all the necessary precautions for working at height, and that you have enough support from other people to safely lift the elements into place.
YouTube Lantern Installation Videos
Downloadable Installation Guides
Don't forget – if you hit any snags you can call our technical support team via the sales number at the top of this page. We're always happy to help.