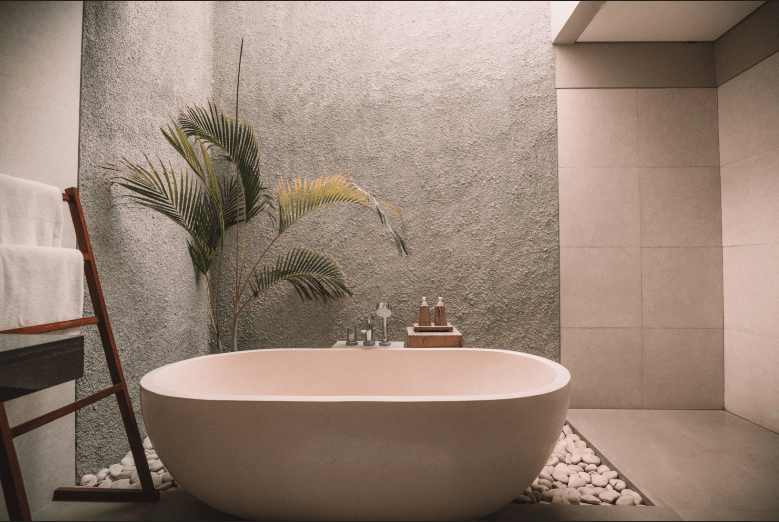 5 ways to give your home a Mediterranean feel
Moving on from the Japanese kanso-inspired design cues we introduced you to in our last interior design post, this week we're heading closer to home to look at how you can add a touch of Mediterranean style to your property.
Now what are the first thoughts that enter your head when someone mentions the word 'Mediterranean'? Delicious, romantic seafood dinners? Turquoise waters (hence, the Côte d'Azur)? Maybe just the laid back, friendly lifestyle.
Whatever the word Mediterranean means to you, the good news is you can take inspiration from the beautiful smells, tastes and colours of this region to create your own little piece of The Med right in your own home.
Obviously, the Mediterranean comprises of many different countries, but for the purpose of this post we'll be focussing primarily on the Italian, Greek and Spanish influences.
1. Natural Colours
First and foremost, Mediterranean design is all about natural inspiration. Therefore, your choice of colour scheme will play a big role in recreating that style.
Greek homes traditionally opt for white walls and whitewash wooden floors. These are then accented by dashes of cobalt blue in the interior decorations.
Italian homes, on the other hand, often use earthier colours to create the desired ambience. Plenty of oranges, deep reds and yellows to complement the dark wood or rustic stone floors many Italian homes have.
Colour schemes can be introduced through furnishings, paint and decoration, but also through windows and rooflights by choosing a custom RAL colour. It is often possible to choose a different colour inside to out. So, you can achieve a certain colour on the inside of your rooflight which complements the room, and a different colour on the outside which better matches the external aesthetics of your house.
2. Rugged Furniture
Forget squashy sofas and armchairs, Mediterranean homes usually feature wooden or wrought iron, patio-type furniture. A large wooden kitchen table is also a must as food and the art of cooking are often celebrated in Mediterranean homes.
Warm terracotta tones are often a favourite furniture colour and they add to the overall rugged feel of every piece. Somehow, though, the basic nature of many items of furniture doesn't detract from its warm, functional appeal.
3. Be Rustic
Mediterranean design often has the word 'rustic' associated with it. Detailed mosaics along the approach to a home and plenty of tiles once you're inside are the order of the day. In fact, tiles work just about anywhere in a Mediterranean home – on the floors, walls, table tops and even around the mirror and door frames. The best part of all is that they don't need to be laid uniformly. That 'rough round the edges' feel is what gives many homes in the Med their charm.
Adding round windows or creating an archway in your home is very Mediterranean-esque, and few things capture this style better. To give this look a unique twist, try adding a round rooflight instead of a round vertical window. It will help to introduce even more light into your home and create an impact.
4. Invite Natural Light
The fairer climate in the Med is celebrated, with many homes featuring an abundance of windows and rooflights to let as much natural light in as possible. Sunlight is great for enhancing the sumptuous colours inside and serves as a perfect reminder of the region's beautiful weather.
Adding new windows into an existing home can be costly, which is why so many people nowadays are choosing to opt for a rooflight instead. Going for a frameless pitched rooflight instead of one with a traditional wooden frame, or a lantern with ultra slim glazing bars , will help to maximise the amount of natural light in your room.
5. Bring Nature Inside
Sticking with the nature/natural theme, many Mediterranean homes celebrate plants, flowers and herbs by featuring them wherever possible.
Living areas are often adorned with large floor-standing plants, while more subtle flowers are to be found in the bedrooms. The Mediterranean kitchen is usually jam-packed with fresh herbs and spices – a reality that once again highlights this region's penchant for delicious, fresh, artisan produce and cooking.
Adding greenery to your room can up the Mediterranean feel, and adding an opening rooflight can take it a step further by truly bringing the outside in.
Are you considering buying a rooflight or roof lantern for your home? If you are, call Roof Maker on 0116 269 6297. Our rooflight experts will help you to choose the right solution for your needs.