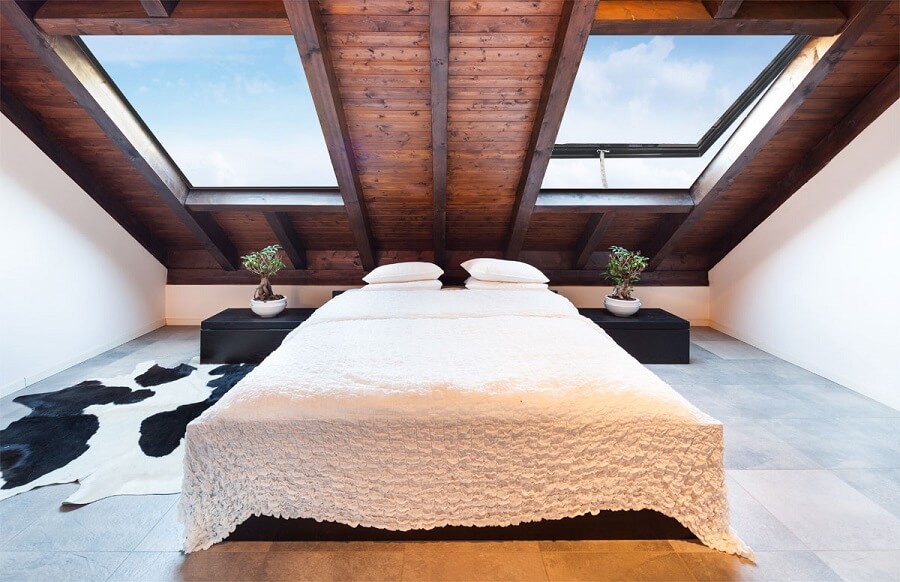 Will my rooflight be noisy if it rains?
A question we're sometimes asked is "are rooflights noisy when it rains?".  We all want our home or workplace to be quiet and peaceful most of the time, so we totally understand that sound insulation is important when choosing a rooflight. That's is why we've carefully designed our rooflights to minimise noise from rainfall. We do this through a number of innovative manufacturing techniques and a thorough analysis of all of the component parts we source from around the world prior to assembly in our UK factory.
Designed with noise insulation in mind
When designing our rooflights, decades of experience has given us all the evidence we need to judge which characteristics are crucial to minimising noise:
Using extra panes of glass where possible, which incidentally improve the rooflight's energy efficiency too
A greater distance between panes of glass, giving us the opportunity to use a greater amount of harmless gas between them
Thicker panes of glass than many of our competitors
A secure sealing between the window and roof
Unlike most of our compeititors, Roof Maker's rooflights have the following high-quality specifications:
Triple-glazing as standard on several products, including our Slimline roof lantern
6mm toughened safety glass instead of the 4mm industry standard
16mm gap between the panes
Double argon filled cavities to further minimise noise and reduce heat loss
Foam spacer to reduce noise and provide extra thermal insulation
Built-in structural upstand with three insulating cavities
Bi-fold doors noise insulation
Although we know longer sell them, existing customers should be reassured that we used the same glazing in our bi-folding doors.
For further advice, talk to the experts.
If you're still worried about whether rooflights are noisy when it rains, or for further information about whether on any of our products, please call 0116 269 6297 to speak to one of our experts. If you're unsure which is the best rooflight for your property, why not try our rooflight selector?