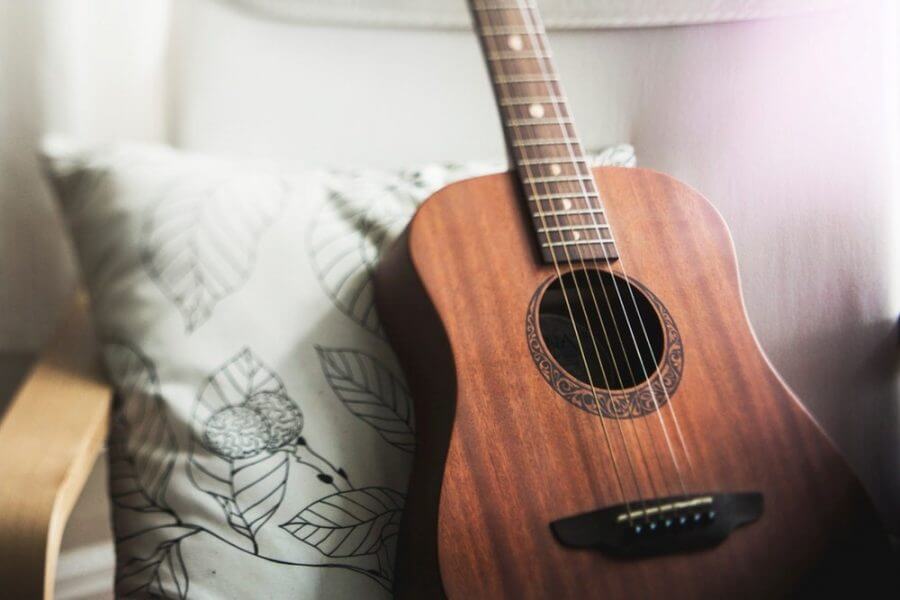 Make The Most Of Your Spare Room With These Ideas
Have you got a spare room that doesn't get as much use as it should or could?
Ever wondered why you don't use it? Is it not as light as the other rooms in your house, too small, perhaps too cold?
Turning what might feel like a lacklustre spare room into a space that you actively want to use inevitably takes time and perhaps some money. Nevertheless, the end result will be a positive one and often a project like this will add value to your home.
All you've have to decide is what your spare room is going to become.
If you'd like some inspiration, here are 10 exciting spare room ideas:
1. Second bathroom
Is there a rush for the bathroom each morning in your house? By adding a second bathroom you not only stand to reduce morning wait times, but also significantly increase the value of your home.
Maybe your current bathroom only has a shower. Providing you've got the space, wouldn't it be nice to have a hot bath after a long day at work? Make it your mission to afford yourself that little bit of added luxury and turn that spare room of yours into a relaxing second bathroom – one in which you can actually have a bath!
2. Reading room
Ask any bookworm what to do with a spare room and they'll convince you that a reading room is the only option you should choose. And that just might be the case if you get the lighting right, add some super-comfy chairs and proudly display your book collection in its full glory. Natural light is best, so if you've got the space, why not add a rooflight just above the seating area?
What better way to spend rainy afternoons than by losing yourself in a good book from the comfort of your very own reading room. It's also provides a fantastic opportunity to get children interested and involved with books.
3. Music room
Always wished you'd learned to play an instrument? Maybe someone in your family is a budding musician? With a dedicated music room you can all let your creative juices flow, without even needing to leave the house.
Just be sure to add some sound proofing if you're going to be making lots of noise. And if adding a rooflight to the room, opt for Acoustic Performance glass to keep the noise under control too. Whilst you might think you're making a beautiful sound from your old clarinet, your neighbours may disagree.
4. Man or Woman cave
If you can successfully obtain approval from your other half to create a man or woman cave, do it! These sacred sanctuaries of solitude enable guys and gals to do something selfish and indulgent. A dartboard, a pool table, a set of music no-one else will listen to, box sets of DVDs no-one else will watch, a drinks fridge, some suitable wall posters and a huge LED TV with a speaker system to do it justice will turn your spare room into a first-class retreat.
A top tip for any guys or gals out there considering this option, but who have no idea how they'll get approval, is to sell it from the point of view that you'll spend less time in the pub or hogging the family TV or music system – win-win.
5. Home gym
Christmas is just around the corner and that means you'll soon be making a bunch of New Year resolutions that you're going to try and stick to. A favourite for many people is losing weight and getting fitter. But with costly membership fees and rather daunting atmospheres, gyms aren't always everyone's cup of tea.
If you had a home gym though, you could work out in private and it would only involve a one-time investment. Chances are you'd be more motivated to get fit if you had all the necessary facilities in your home, which is why turning your spare room into a home gym is often a winning idea.
If you're thinking of adding a rooflight to your home gym, then it's definitely a good idea to opt for an opening one. This will help to keep you cool with fresh air whilst you work out, plus help to keep the room stink free by providing much needed ventilation.
6. Office
Many people benefit from flexible working arrangements, which see them being able to work from home on a semi-regular basis. Others freelance and spend their time switching between their homes, coffee shops and dedicated co-working spaces.
Whether you fall into either of the categories above, or would just like somewhere that allows you to stay on top of all the paperwork in your life, a home office is a great use of your spare room.
Best of all is that it's a reasonably low-cost investment, seeing as all you really need is a decent desk, a suitable chair and some storage. If your budget can stretch to it, also add as much natural light as possible to your work space – research suggests that natural light boosts productivity.
7. Home cinema
Love movies? Imagine being able to watch all your favourites films from the comfort of your very own home cinema.
The good news is that mini projectors are better and more affordable than ever, and all they require is a decent-size, white wall for you to take advantage of them. Adding blackout blinds to your rooflight and windows will give you the option to transform your room to create a dark cinematic environment in seconds.
Whether you've got kids of your own, or are visited regularly by families with kids, the smiles on their faces whilst they are sitting in your home cinema will be worth the investment alone.
8. Plant room
If you don't currently have a garden, or you do but it's tiny, why not create one indoors? There are plenty of plant species that thrive inside houses, providing improved aesthetics and purified air. In fact, some are extremely low maintenance, which makes them perfect if you're not exactly green fingered.
You are going to want a large sink and a water supply, plus plenty of shelves and storage space.
9. Games room
If you and your family enjoy playing games – whether it's pool or Ping-Pong, chess or draughts, or even video games – a games room would be a great addition to your home. You could even add some casino games for when the kids have gone to bed.
Get some chalkboards up on the walls, some comfortable seating for all ages and some relevant décor/room features to make your games room feel authentic.
10. Mini bar
Enjoy throwing parties and entertaining friends and family in your home? A mini bar would be the perfect addition if you do.
Stock it with all your favourite drinks, install a small refrigerator, get some quality glasses and you're all set. The added bonuses are that there will be no last orders and you don't even have to make your way home at the end of the night.
All of the spare room ideas listed above will be further enhanced if you are able to allow more natural light to flood into them. One of the best and most cost-effective ways to do this is with a high-quality rooflight.
Are you considering buying a rooflight or roof lantern for your home? If you are, call Roof Maker on 0116 269 6297. Our rooflight experts will help you to choose the right solution for your needs. Alternatively, visit our showroom or get a quote online.