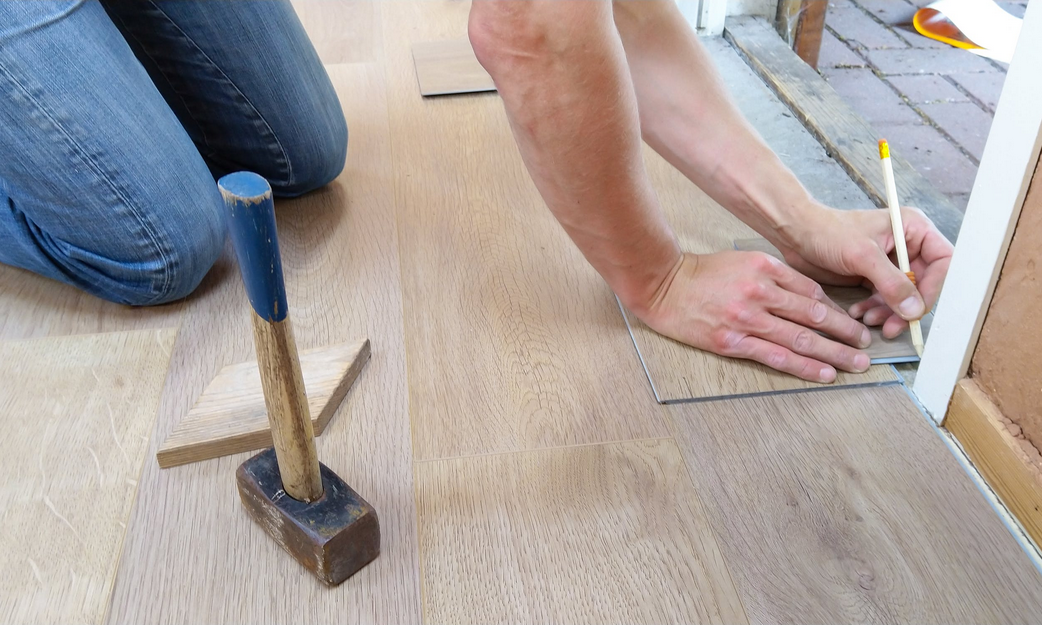 Top Tips For Planning A Home Renovation
Home renovations can be an exciting time, but the thrill can soon turn to frustration if you haven't planned properly. Delays, stretched budgets and other unforeseen issues can really take the shine off the experience.
The good news though is that a lot of problems can be anticipated, so to help yours run more smoothly, here are our top tips for planning a house renovation.
1. Do your research (and ask around)
If you're considering a home renovation project, chances are you already have a good idea of what you want to change and improve. For example, you may know that you want to convert your loft into another bedroom or home office. But before you start ordering rooflights to help brighten up the space, or picking out suitable furniture to fill the room, there's a lot to consider.
A great place to start is by talking to friends or neighbours who have had similar work done. They will probably be able to give you some idea in terms of costs involved, and may be able to recommend a builder. Some suppliers offer handy online tools to help you pick the right products for your project, for instance you might want to take a look at our rooflight selector to see which is the best rooflight for you.
Instagram and Pinterest are also really useful when you're looking for inspiration and can help determine some of the finishing costs associated with a home renovation project.
You can also (and we recommend you do) speak with building professionals and get their opinions on your proposed work. Their professional knowledge can be invaluable during the early stages of a project and help define the entire course going forward.
2. Define your budget (and be realistic)
We know you're champing at the bit to get going on your home renovation project, but before you do anything, you need to sit down and define your budget.
Obviously, the simplest place to start is by literally figuring out how much money you've got to throw at your renovations. That might include savings you've got in the bank, money you can borrow from family or friends, loans you can get from the bank or perhaps an extension on your mortgage.
Having a realistic budget before you start will actually make it easier when you come to choose designs, tradespeople and materials. That's because you can instantly dismiss stuff that you can't afford, instead of having to back and check if you can squeeze it into your budget.
It's also worth considering the ROI (return on investment) of your project i.e. will your improvements increase the value of your home by more than they cost to complete? They usually do, but it's still worth considering.
A great website to help you figure out rough renovation costs is Love Renovate. Their simple-to-use cost calculator can provide you with some rough project costs, while the budget tool helps collate all the prices you've obtained.
Obviously, it goes without saying that you should never borrow more than you can afford to repay.
3. Anticipate the potential disruption
While it depends on exactly what home renovations you're going to make, there's likely to be quite a bit of disruption to your home while they are being completed. Even the most meticulous building professional cannot guarantee zero dust or debris, so you need to be prepared for what potentially lies ahead.
If you think that living in a disrupted home – which can be a trying experience – will be unmanageable, consider renting somewhere or staying with friends/family in the short term. You could even use the opportunity to go on holiday, but don't let doing so affect your renovation budget.
Have you got pets? How are they going to cope with your renovation work? Again, consider relocating them in the short term. Power tools, strange people, open doors and harmful chemicals all pose a threat to your pets' health and that's why it might be better to get them safely out of the way.
4. Find the right building partner
This fourth point is extremely important. Partnering with the right building professional can literally make or break your entire project. And when we say 'right' we don't just mean one who's highly recommended or has completed similar projects, but someone who you can also see yourself happily working with.
Nothing is worse than contracting a builder to complete some work on your home and finding out you just don't get on. It will make the entire project seem like an ordeal and exacerbate any issues that arise (and there will almost certainly be some).
Our recent blog post – Top tips for choosing a builder – has some great pointers for when you're looking for a building professional to partner with.
5. Stay positive
We've got some news for you: no building project ever has gone 100% silky smooth, with zero snags or issues. And if you think yours is going to be any different, think again.
Of course you want everything to go perfectly – who doesn't!? But with so many factors in play, it's unlikely that things will go exactly as planned, which can be both frustrating and costly.
That's why it's important to remain positive and keep things in perspective. If you're slightly behind schedule, it's not the end of the world. If something hasn't turned out the way you'd hoped, adopt a 'how can this be remedied?' mindset, instead of a 'who's to blame?' one.
Most of all, stay focussed on your dream renovation, and use that to drive everything forward.