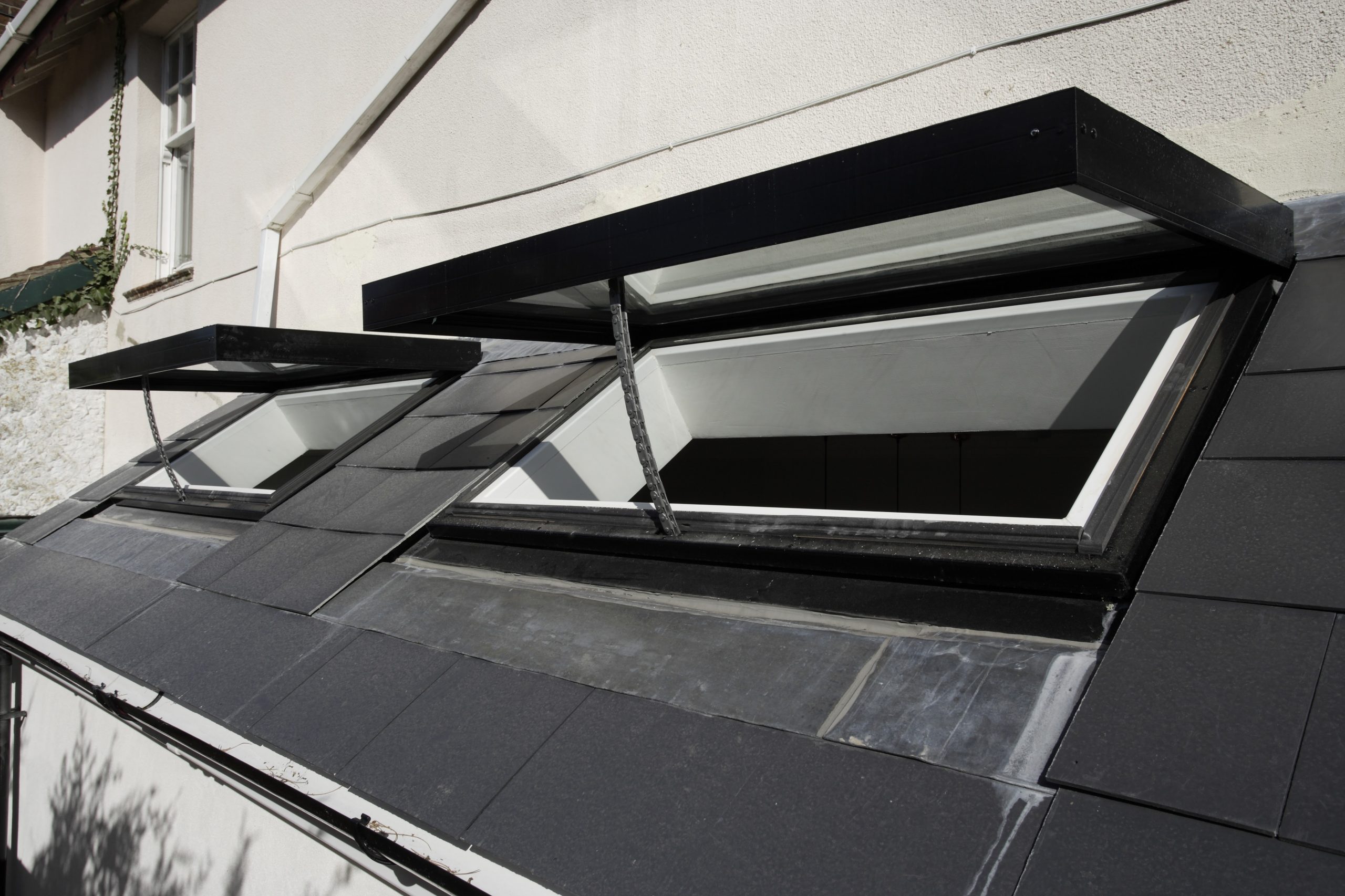 Why do you need marine-grade powder coating on your rooflight?
All our rooflights are finished with marine-grade powder coating as standard. But what does that actually mean and why should you opt for a rooflight that has marine-grade powder coating?
What is marine-grade powder coating?
As its name suggests, marine-grade powder coating is specifically designed to withstand the harsh conditions that are present in marine environments. This makes it especially effective when used on components of your house, like rooflights, regardless of whether you live by the sea or not.
Salt particles are highly corrosive for regular paint finishes and can permeate the coating over time, causing the metal beneath to corrode. Once this process has started, it can be a real problem to rectify and if left alone, will only worsen as time passes.
Marine-grade powder coating provides a solid barrier to salt particles and prevents them from permeating the finish. This means the aluminium beneath is kept protected and is significantly less likely to fail over time.
Powder-coated products are generally a lot more resistant to wear and tear from moisture, impact, chemicals, fading, weathering and corrosion.
Why should you choose a rooflight with marine-grade powder coating?
When you purchase a rooflight, you want to know the product you are buying is going to last a long time. At the end of the day, the last thing you want is your rooflight to corrode a few years down the line, requiring you to spend money fixing it.
The good news is that all Roof Maker rooflights are finished with marine-grade powder coating that is 60 microns thick. This means they are more than capable of withstanding the harsh weather conditions here in the UK – or in most places for that matter. The result is your rooflight will continue to look good for many years after your purchase.
For extra peace of mind, we also provide a 10-year warranty on our powder coating. So, in the extremely unlikely event that the finish should fail, you have the reassurance that you are covered.
Using this coating on all our products is just part of our are commitment to manufacturing to the highest quality rooflights on the market. Our 20-year unit seal warranty and other similar quality pledges are a testament to how much confidence we have in our products.
Contact us today if you'd like more information about our marine-grade powder coating, or any aspect of our products and service.