Luxlite® rooflights have transformed a London Victorian property with an abundance of light.
Rooflights:
Despite the property having been renovated by former owners, homeowners Ian and Ismeta undertook a significant renovation of their new London home by changing the layout of the property to create a consistent flow throughout and upgrade the internal fittings.
Despite the earlier renovation, the four-bedroom semi-detached property in Enfield was still in dire need of repair and modernisation – all of the doors were rotten and crumbling, the windows were painted or nailed shut and the boiler and radiators were all faulty.
Having previously lived in central London, having their own usable outdoor space was very important to Ian and Ismeta. However, the configuration of the property had meant the garden access was through the lounge or side entrance, and the garden was only visible in the kitchen through a small window.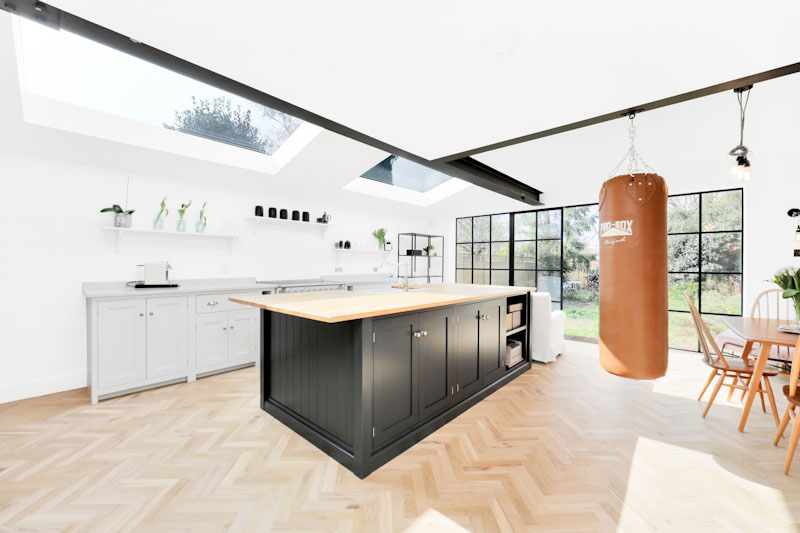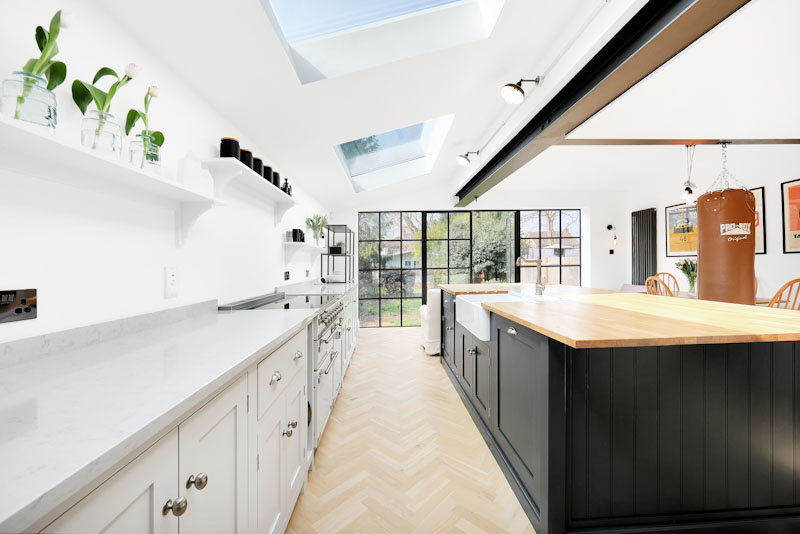 To transform the property into a spacious and contemporary home, a rear and side extension were added which allowed the couple to create a bright open plan downstairs kitchen and living area that would be a focal point of the house – somewhere the couple could entertain and relax in whilst feeling connected to the outdoor space.
Speaking of the renovation, Ian said: "Having lived in central London for more than 12 years, we moved to the Enfield area five years ago so that we could gain more space, both inside and outside. When we viewed our property for the first time we could see it had potential, but that it would require work to turn it into our dream home.
"The house sits within a conservation area, which meant that the planning application was much more rigorous and took longer than expected. However, we enlisted the help of Sue Gilbert Property Associates to project manage the renovation, which was invaluable for helping to navigate the conservation area requirements and oversee the completion."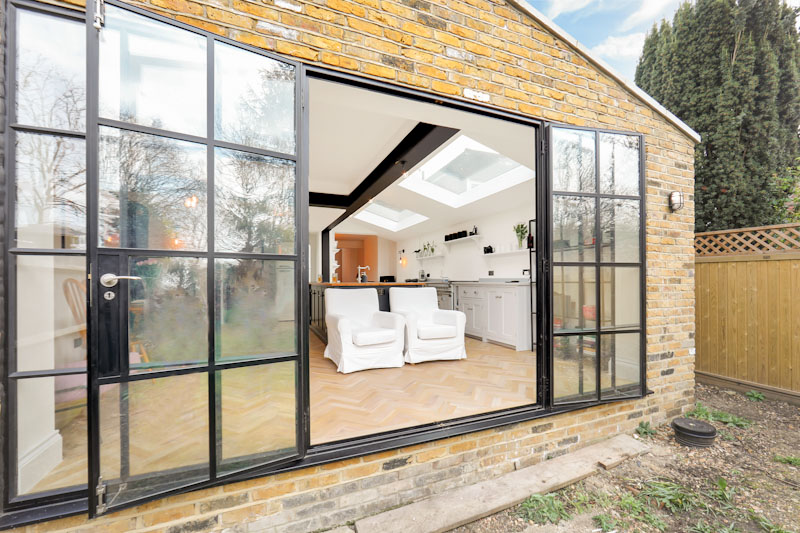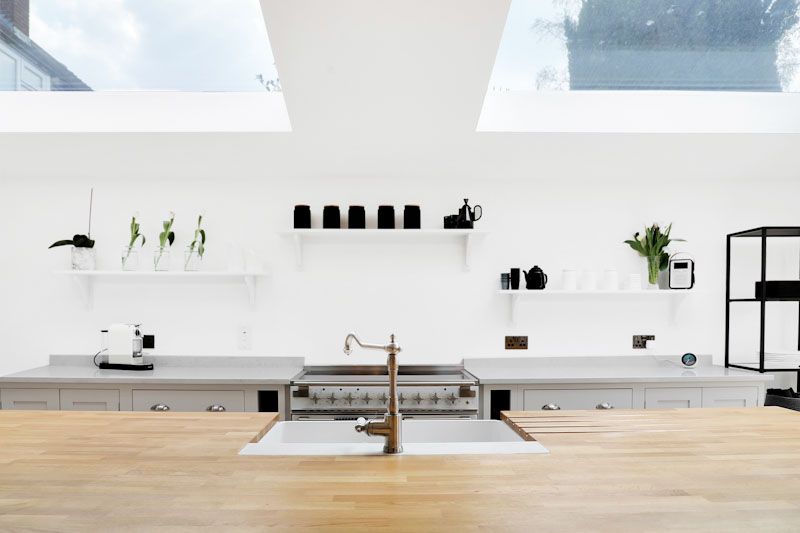 Ian and Ismeta wanted to fill the house with as much natural light as possible, which was achieved through the use of Crittal doors and rooflights in the kitchen and bathroom extension. Johnny Lovett, Director of Parkwood Builders who was responsible for the building work, advised the couple chose Roof Maker and opted for three 2000 x 1200m Roof Maker Luxlite rooflights, which were chosen for the high quality and ease of installation.
Commenting on the rooflights, Ian said: "From inside the rooflights are almost frameless and provide a seamless, clean and neat finish, which complements the crisp white walls and ceilings. We're particularly impressed with the rooflight in the bathroom, which gives an ever-changing picture of the sky whilst you're in the shower, whether it's pouring with rain or a bright summer's day."
The transformation of the Victorian semi-detached detached house, which was the couple's second renovation project, took approximately six months to complete.
Find out more about Roof Maker's Luxlite™ range.