PLANNING
When Jess and Antoine bought their 200-year-old Edwardian cottage, it was in such poor condition, it was uninhabitable.
The property had been vacant for two years and had been rented to several different tenants in the 10 years before that. But, despite its condition, the cottage still had some original features and Jess could see plenty of promise.
She says, "I first looked at the house and my vision for it was really clear as soon as I saw it. I thought, this can be beautiful, but it just needed a lot of work and a lot of love."
A lot of that work needed to be completed before the couple could even move in. The heating and electrics were so dated, they needed to be completely replaced.
To stay within their budget, Jess and Antoine decided they would do as much of the work as they could themselves and hire qualified tradespeople to do everything else.
This included attending to the rooflight in their bedroom.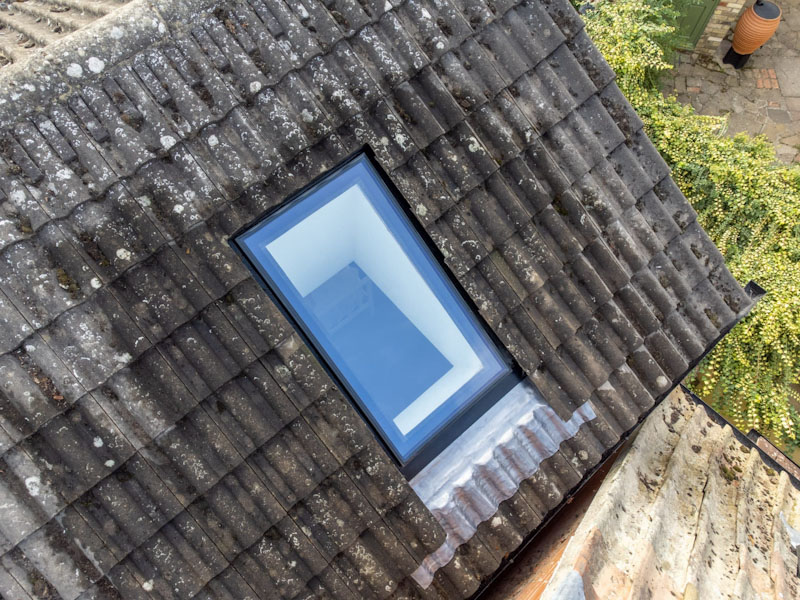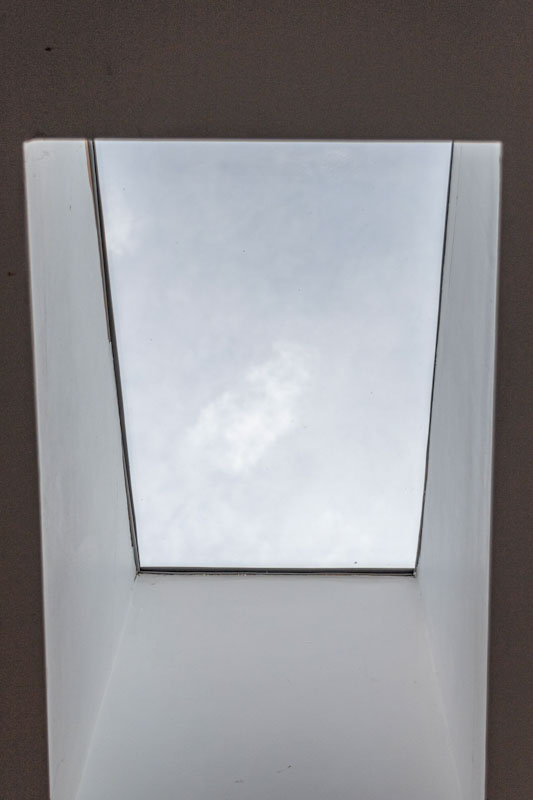 The existing wooden rooflight was old and leaking rainwater. But without it, the room would have been too dark and they'd have needed lights on, even during the day.
Replacing the rooflight presented several challenges.
The property is in a conservation area, which meant they couldn't change the size of the rooflight without permission from the council. And as the existing rooflight was a non-standard size, they would need a bespoke made-to-measure replacement.
The couple also wanted to reduce the road noise from outside. To achieve this, their best option was a triple-glazed rooflight, but the engineer thought this would be too heavy for the old roof.
If the new rooflight was heavier than the old one, the roof would need structural reinforcement — and this wasn't in the budget.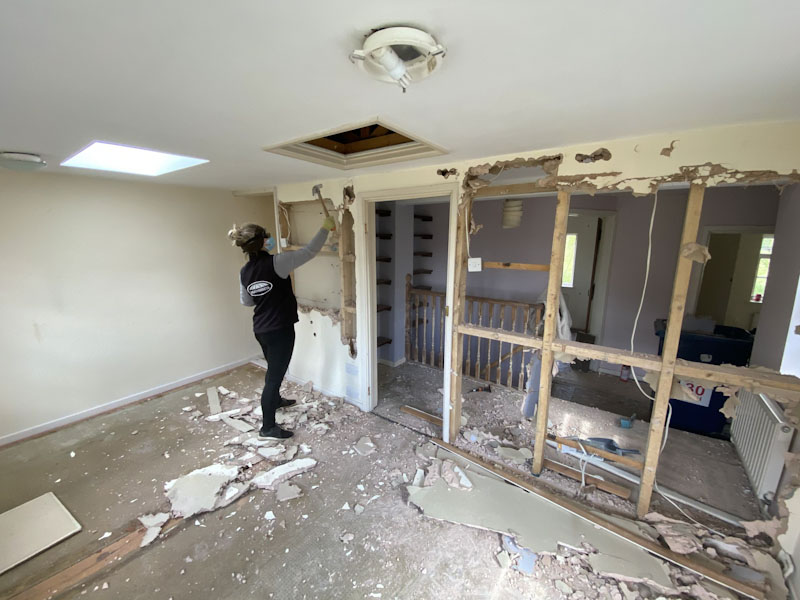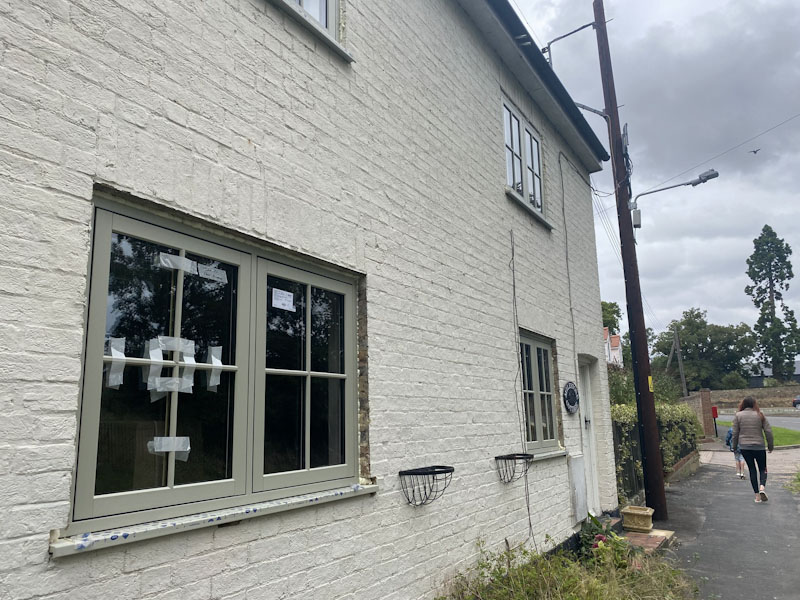 INSTALLATION
Jess and Antoine needed a lightweight, triple-glazed rooflight that would fit the existing hole in the roof and give the most amount of natural light.
After taking some expert advice, they chose a Roof Maker triple-glazed Luxlite™ LP. This rooflight was to made-to-measure, in the exact size they needed, and was lightweight enough that the roof didn't need additional structural support.
The installation was also straightforward. The roofer was able to do it from inside the bedroom and it took around five hours.
Jess says, "It surprised me how easy the process was to change the rooflight. I worried there would be more difficulties and more hurdles to overcome, i.e. fitting a completely new product where something old had been."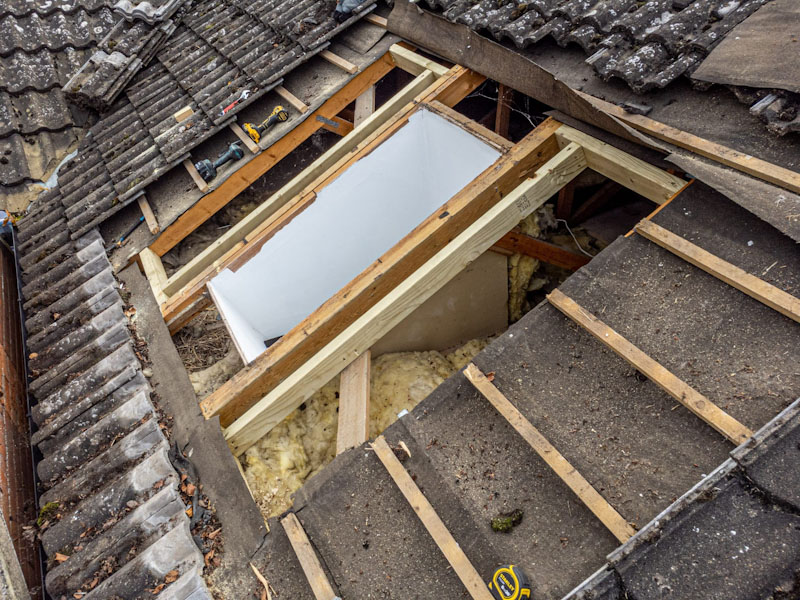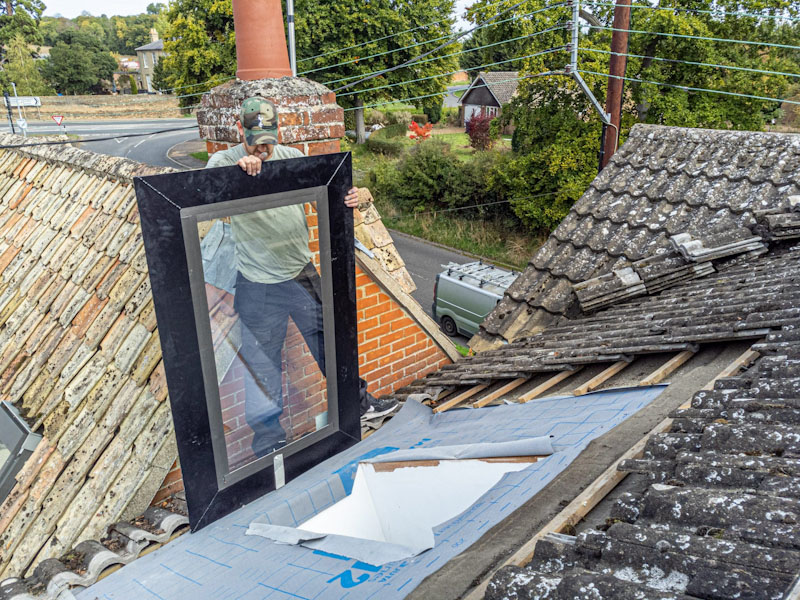 THE RESULT
Jess and Antoine's property already looks completely different to when they bought it. But their renovation will be a work in progress for a while, with more projects they want to complete when they have the budget.
Working on such an old property has been a challenge and it's taken more time and money to bring it up to a modern standard of living. Jess explains that parts of the structure were so old they had become brittle and broke easily. When they took down the original ceilings, they found horse hair in the construction.
One of the triumphs so far is the Luxlite™ LP rooflight, which has given the couple everything they needed.
Jess explains, "It was great that Roof Maker could provide a rooflight that looks incredible and is triple-glazed, which is great for the road noise that we have, but is still light enough to work with our older property."
From inside the bedroom, the rooflight appears frameless, giving maximal light for its size. This has made their home much brighter and means they're not having to rely on artificial lights during the day.
Jess says, "When you're laying in bed you're looking directly at the sky, it's just lovely. To see the stars when you're laying in bed is very exciting."
One of Jess's main concerns about the project was keeping an eye on the cost. But the biggest challenge turned out to be finding reliable tradespeople who would turn up when they said they would.
The couple had originally intended to modernise the property while keeping all the original Edwardian features. But some of these have been lost along the way and they now have a mix of modern elements and period characteristics.
Jess explains, "If I went back and could do things a little bit differently, I would definitely stick to my theme a little bit better. I found that when we got to doing the bathroom, for example, we were rushed… Because of that, we've ended up with a bit more of a modern bathroom than I wanted."
The couple's advice for anyone planning a similar project is to take care of the basic necessities first, like the electrics, heating and water. Smaller jobs can wait until you have the money.
But most important is having a sense of humour and being able to laugh when things get tough.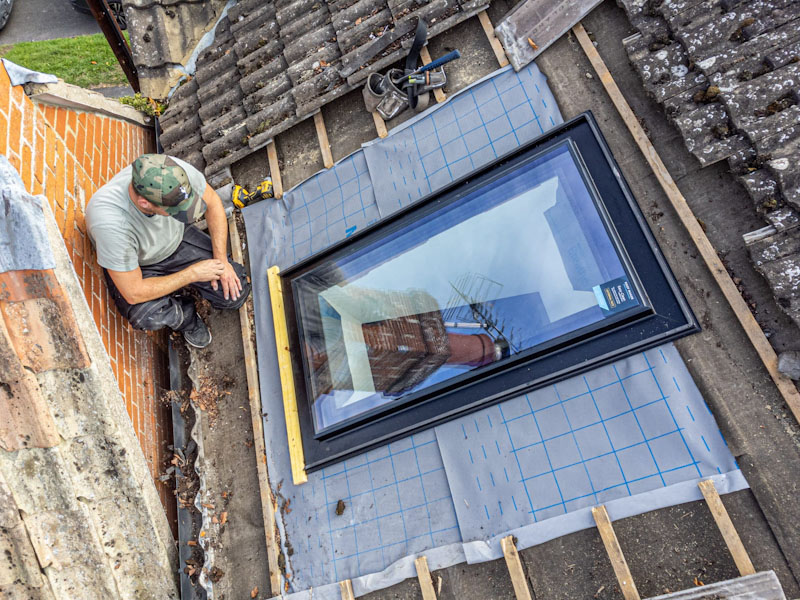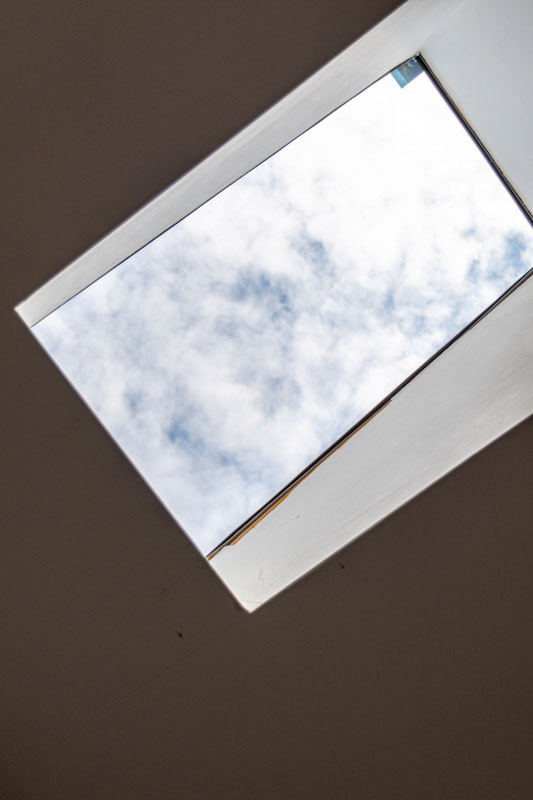 WHAT YOU NEED TO KNOW
✅ Made to measure in our factory in Leicestershire
✅ Constructed using triple glazed insulated glass units, with superior thermal efficiency and an outstanding Ug-value as low as 0.6w/m2k
✅ Available in Black RAL 9005
✅ Available with a variety of glass types and tints
✅ We deliver anywhere in the UK mainland