Emily is a blogger and popular You Tuber, who has recently finished renovating her London home. A huge project for anyone to undertake, Emily has documented the whole process through her social media platforms. From when she purchased the house to moving in took over two years, but we think it was worth the wait. After a lot of research, she chose Roof Maker for all nine of her rooflights and the result is stunning.
The Project
Emily chose a Victorian Terrace in London for her home and completed a full renovation including a single-story extension, reconfiguring a badly designed loft conversion, and adding a new slate roof. She was finally able to move in last month and we've really enjoyed following her journey.
She has created a stunning home with an abundance of natural light (maximised by all the Roof Maker rooflights). Emily worked with an architect to cleverly position the rooflights where they would have the most impact and by utilising open and fixed rooflights she has added extra ventilation in addition to light in rooms where it was needed.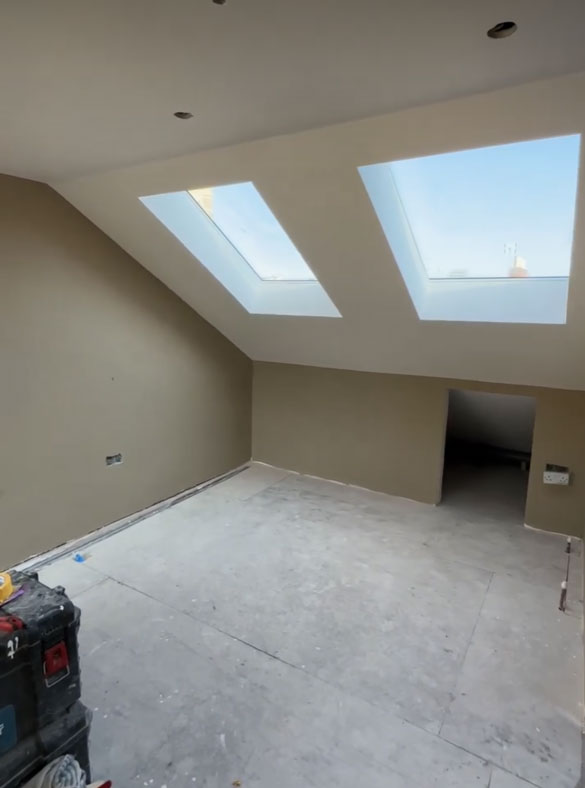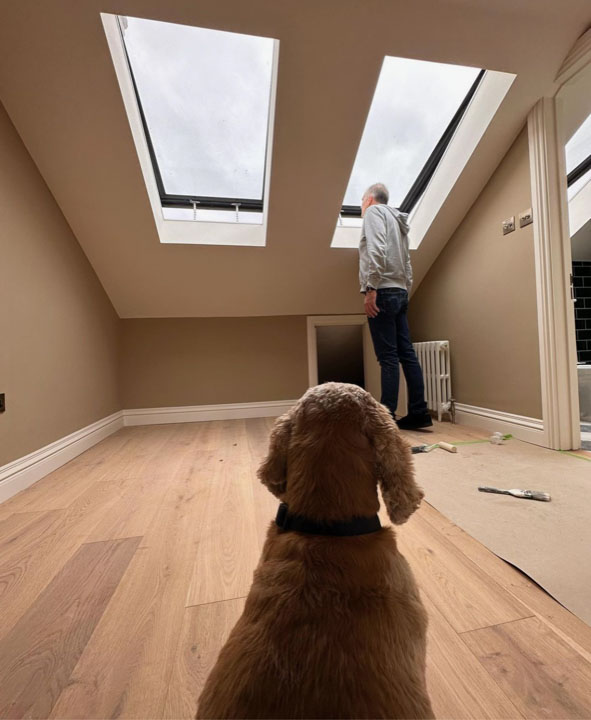 The Result
Emily did a lot of research into rooflights, looking on websites, Instagram, asking friends for recommendations and she discovered Roof Maker through her research. Choosing black frames gave her the aesthetic she wanted, "I didn't want anything white looking or plasticky in my house. They (The Roof Maker rooflights) are so sleek and stunning. They are in the roof now and look amazing."
She really has thought about everything when it comes to creating her dream home, she added a proofing drawer to her kitchen (perfect for anyone who loves to bake bread) and has a gorgeous yoga studio upstairs.
Watch Emily on moving day through her You Tube channel https://www.youtube.com/watch?v=tmINLGxgmus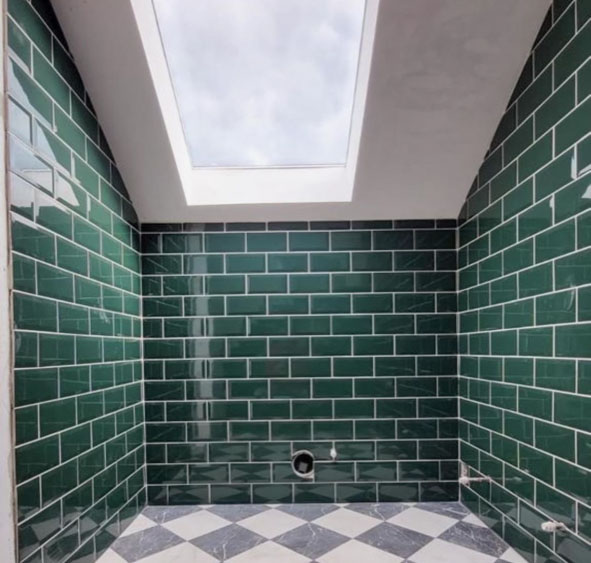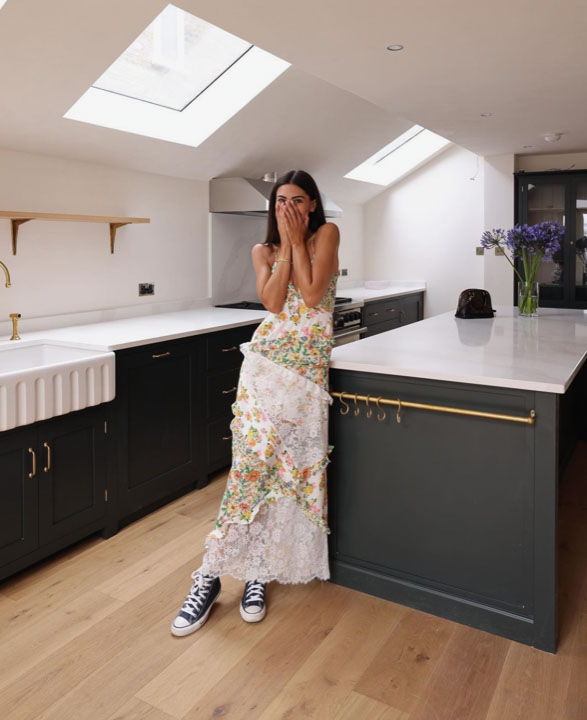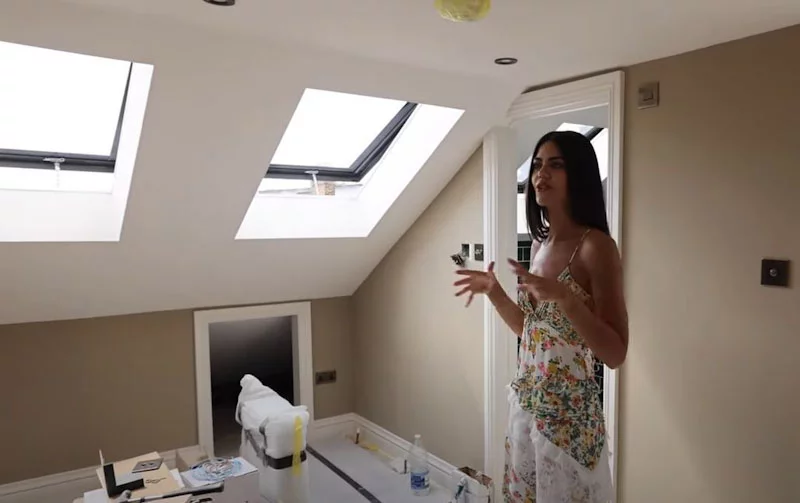 Rooflights Emily chose
Fixed Luxlite™
Colour: Black RAL 9005
Glass: Double Glazed Energy Glass, Clear Tint
Size: 980mm x 550mm
Fixed Luxlite™
Colour: Black RAL 9005
Glass: Double Glazed Energy Glass, Clear Tint
Size: 980mm x 1100mm
Opening Luxlite™ with rain sensor
Colour: Black RAL 9005
Glass: Double Glazed Energy Glass, Clear Tint
Size: 980mm x 1100mm
Slimline® Lantern
Colour: Black RAL 9005
Glass: Double Glazed Energy Glass, Clear Tint
Size: 2000mm x 1500mm
Fixed Luxlite™
Colour: Black RAL 9005
Glass: Double Glazed Energy Glass, Clear Tint
Size: 1180mm x 780mm
Three x Opening Luxlite™ with rain sensor
Colour: Black RAL 9005
Glass: Double Glazed Energy Glass, Clear Tint
Size: 1180mm x 780mm
Fixed Flat
Colour: Black RAL 9005
Glass: Double Glazed Energy Glass, Clear Tint
Size: 1000mm x 800mm
All images are credited to @emilycanham or @welcomehome