Completing the project in just under 12 months was a huge accomplishment but it meant they had to compromise on certain choices when items weren't available, even down to choosing different bricks. Adding a Roof Maker Slimline® Roof Lantern to the main focus of the house, the open plan kitchen diner, was a last minute decision after their roofer had ordered a lantern that they didn't like.
PLANNING
After finding the perfect plot of land, Beth and her husband Rich could see the potential and decided to demolish the existing bungalow and build a house that their boys could grow up in.
Beth's style inspiration was a modern take on a farmhouse inspired look. She has a passion for interior design and had previously styled the interiors on her husband's development projects. She really enjoyed having free reign over the interior of their future family home and had a lot of ideas which she used to create a stunning finished home. Beth has documented the project's journey and fabulous results on her Instagram @the.modern.country.cottage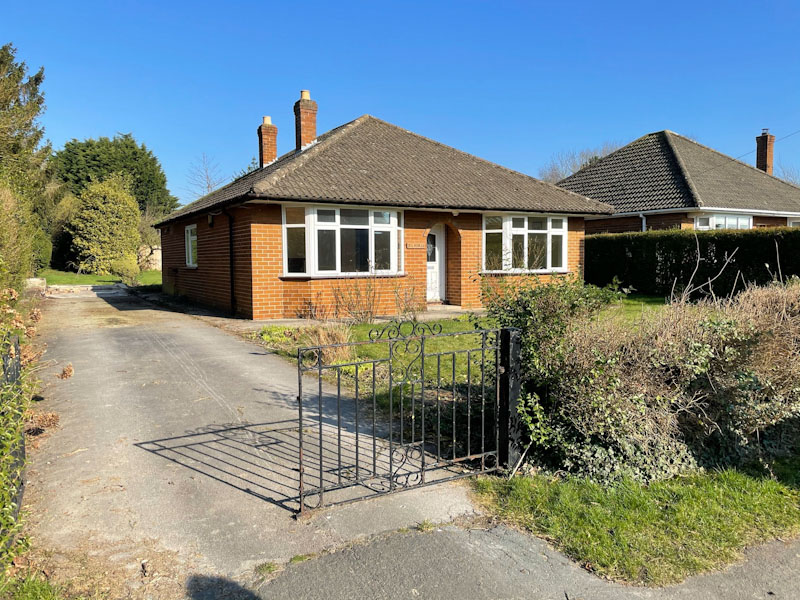 It has been Rich's dream to build his family a home for a long time so he embraced the opportunity and feels a sense of pride in completing the build.
The couple were worried that working together so closely might be stressful as with two young children they were on a short timescale to complete the project. However the biggest challenges came when materials were delayed for months and they had to compromise on some of their choices to ensure they kept to schedule. This included the flooring and the bricks. Costs were also a concern when the timber frame price had increased significantly, and the lead time had doubled.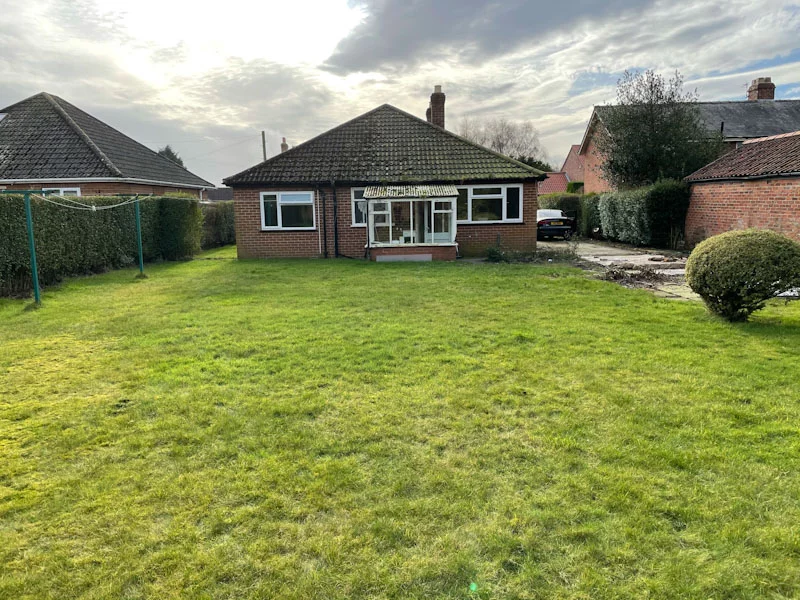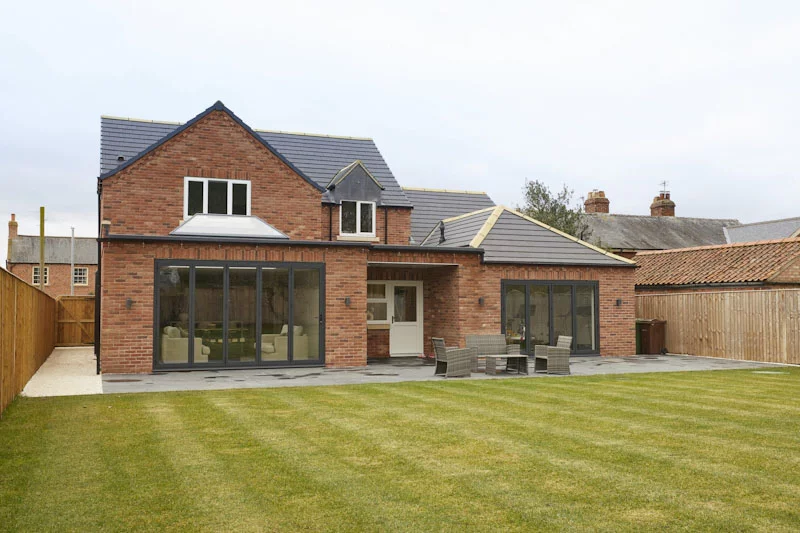 INSTALLATION
Beth and Rich knew they wanted as much light as possible in the main family room so a rooflight was always going to be included. They knew they wanted something modern and contemporary that would fit with the bifold doors and floor to ceiling windows.
Their roofer supplied a roof lantern and when they saw it, they hated it. This led Rich to research companies online and he found the Roof Maker website. They knew that they wanted the Slimline® and found the website so easy to use. Time was short so they utilised the social media images on Instagram to help them choose the final specification.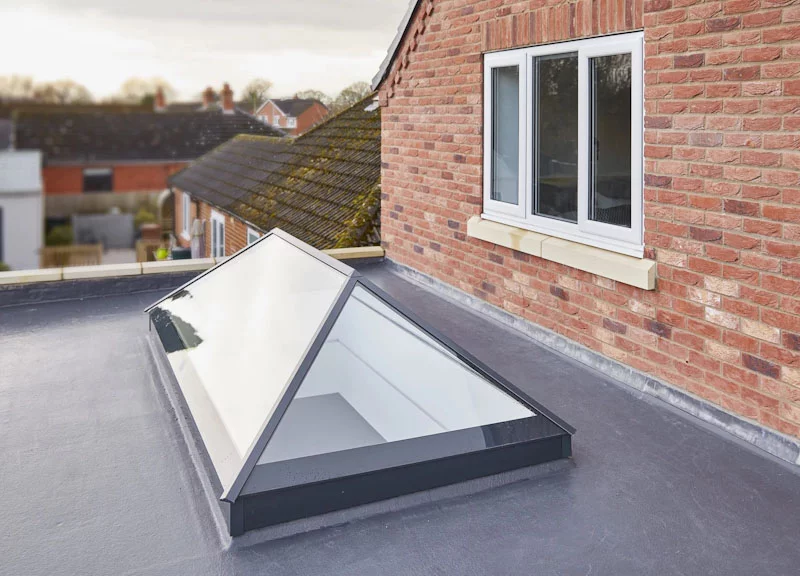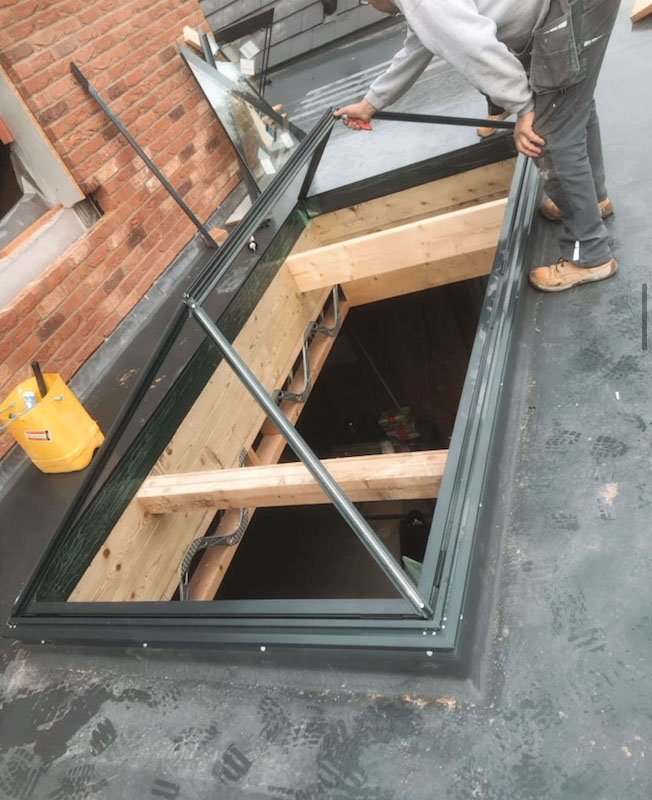 Beth commented "When we came across the Roof Maker Slimline, it was the perfect fit. Straight away I knew it would look amazing with everything else in the room."
Selecting the flat pack option Rich and his team chose to install the Slimline® themselves. Beth wasn't on site for the installation, but the fact Rich had no complaints showed how easy it was to fit. Beth noted "It was everything you hope something like that would be, the installation was really straight forward."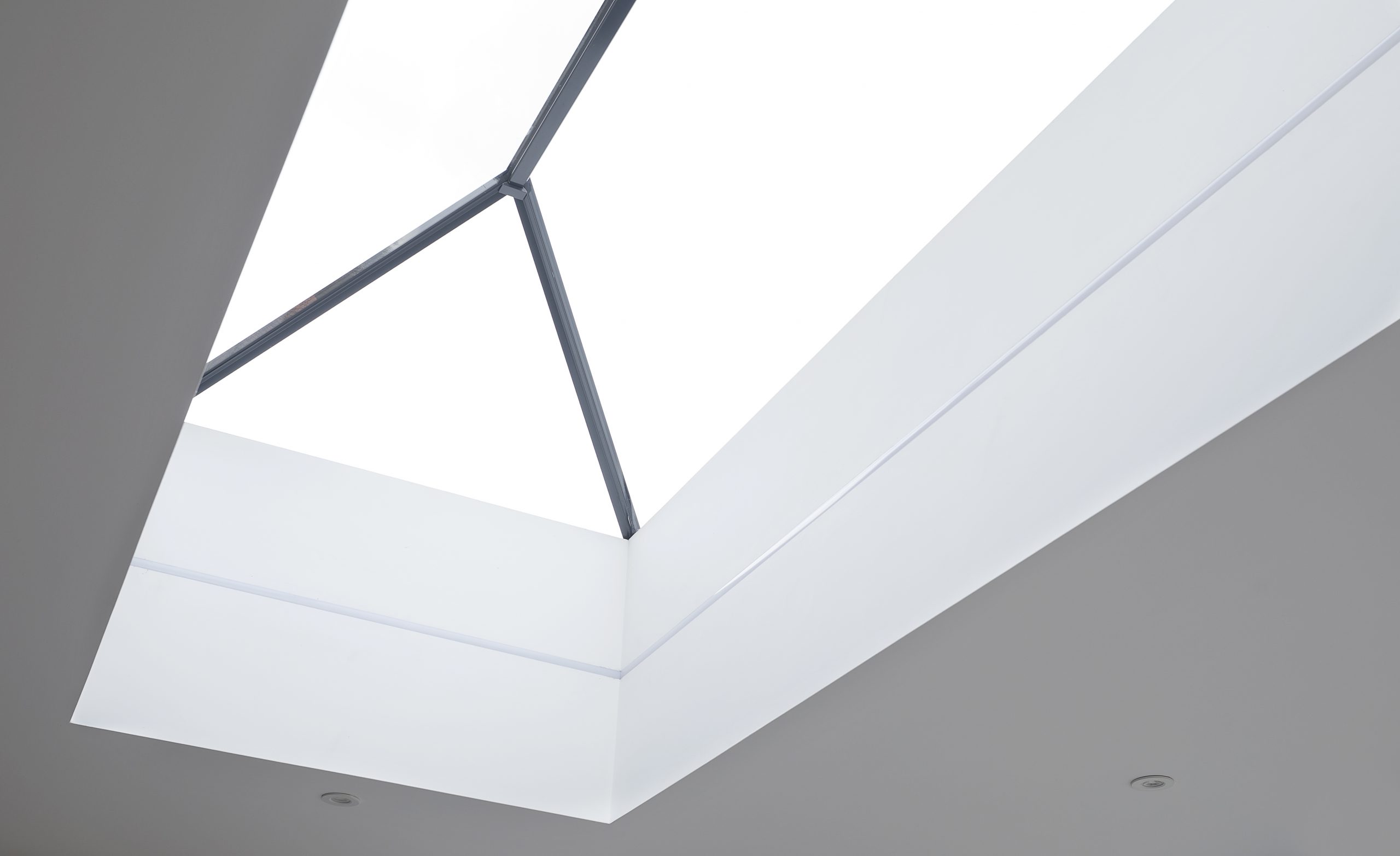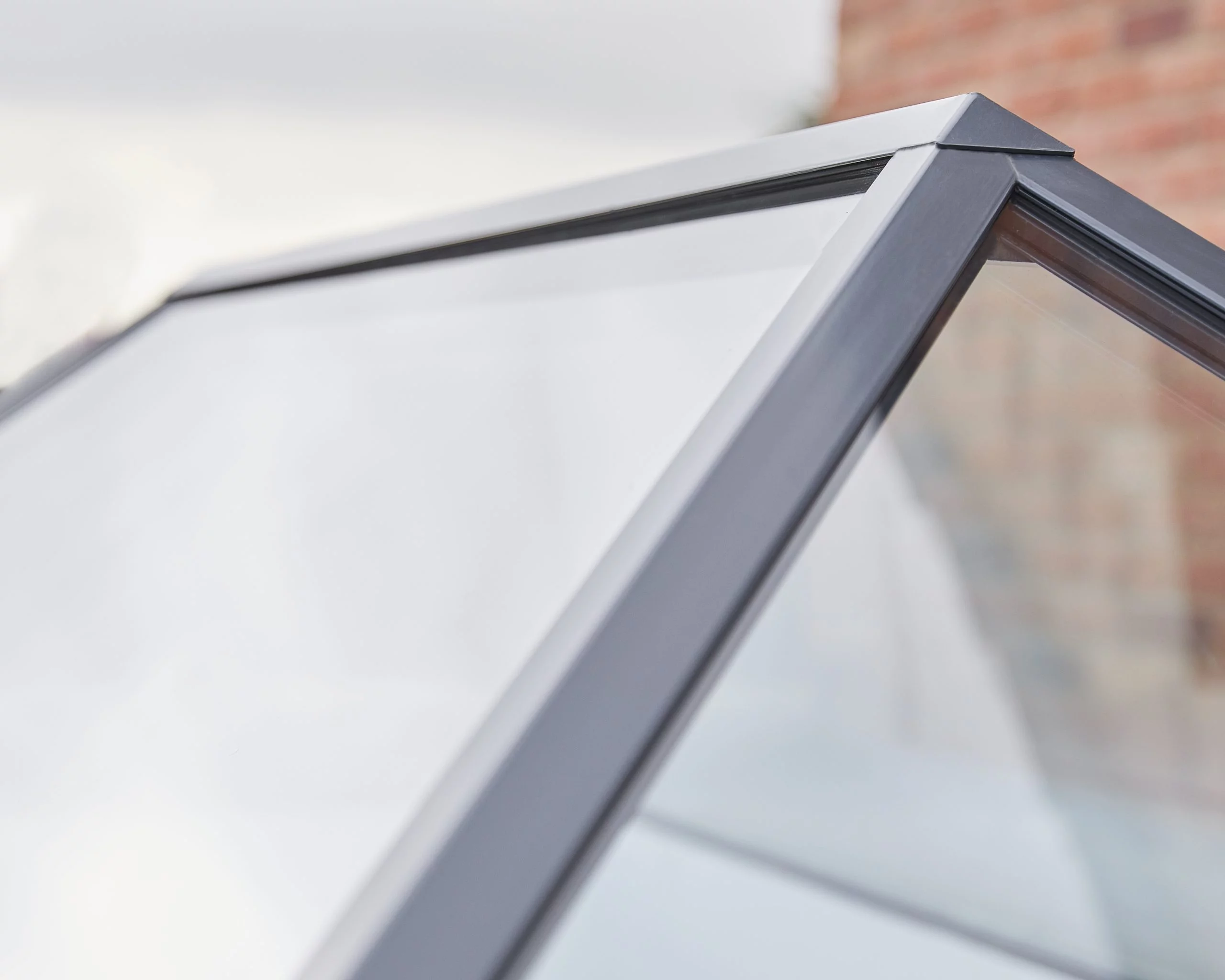 THE RESULT
The couple wanted an indoor-outdoor feel for the room, and they wanted as much light as possible. The room has exceeded their expectations and feels airy, light and modern. It is a gorgeous space for the family of four to live, eat, entertain, and relax. They were surprised at how much light the Slimline® roof lantern lets in, it exceeded their expectations. The angled glass maximises the light and makes everything so much brighter.
Looking back one of their biggest challenges was decision making, Beth found it hard to make a final decision on the interiors as she wanted to be sure that she was making the right choice. They also had to change a lot of their decisions at the last minute due to products being unavailable. Beth would advise people not to fall into the trap of following a trend because it's popular, choose what you like and will enjoy for years.
In hindsight Beth wishes she had thought more about the details in some of the smaller rooms, not that anyone would think this as her whole home is stunning and filled with thoughtful details and decorations.
Overall, this project has been life changing for their family, having only ever lived in renovations projects previously they now have a finished home and can enjoy quality time together rather than Rich finishing work and coming home to more work.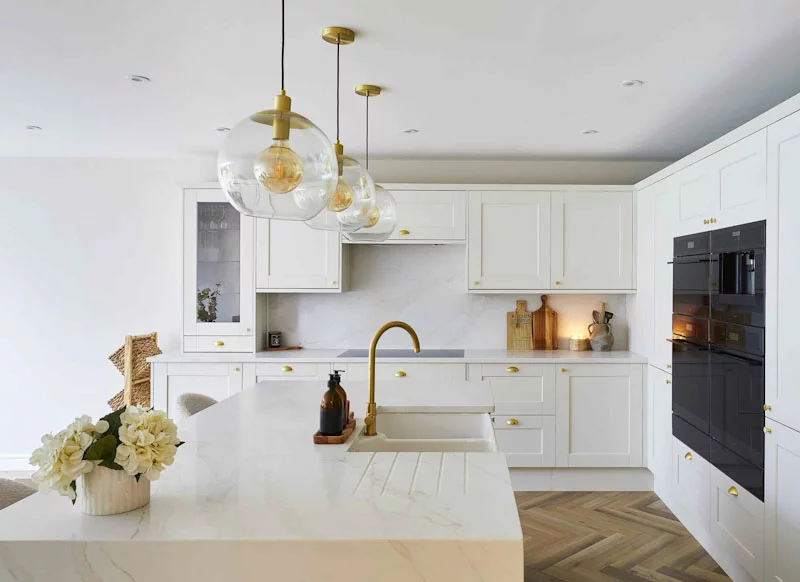 WHAT YOU NEED TO KNOW
✅ Made to measure in our factory in Leicestershire
✅ Constructed using triple glazed insulated glass units, with superior thermal efficiency and an outstanding Ug-value as low as 0.6w/m2k
✅ Available in your choice of RAL frame colours
✅ Available with a variety of glass types and tints
✅ We deliver anywhere in the UK mainland