When Rutland based property developer and designer, Ash Design, spotted an opportunity to transform an out-dated property in Oakham, its founder Ash Miles Dennis jumped at the chance to reconfigure the layout and bring the design into the 21st century.
Rooflights:
The three-bedroom terraced property, which is located in the picturesque market town of Oakham, had no central heating system and was in dire need of modernisation to showcase its full potential as the perfect home for a young, growing family.
Ash completely gutted the property and added a single-story rear extension to create a large contemporary open plan downstairs living area and converted the loft space. However during the initial stages of the renovation, the rear extension caused some issues, as engineers advised using a large steel post in the middle of the extension to provide structural support, which would have disrupted the seamless flow of the space.
Speaking of the build, Ash Miles Dennis Managing Director at Ash Design said: "When we first saw the property it was liveable but in desperate need of an interior makeover so we took it back to bare brick to create a completely new house within the old shell.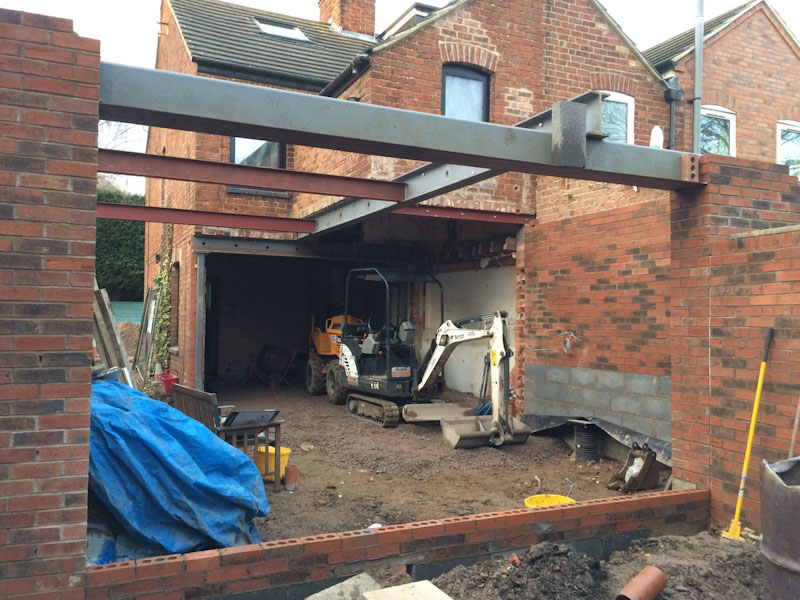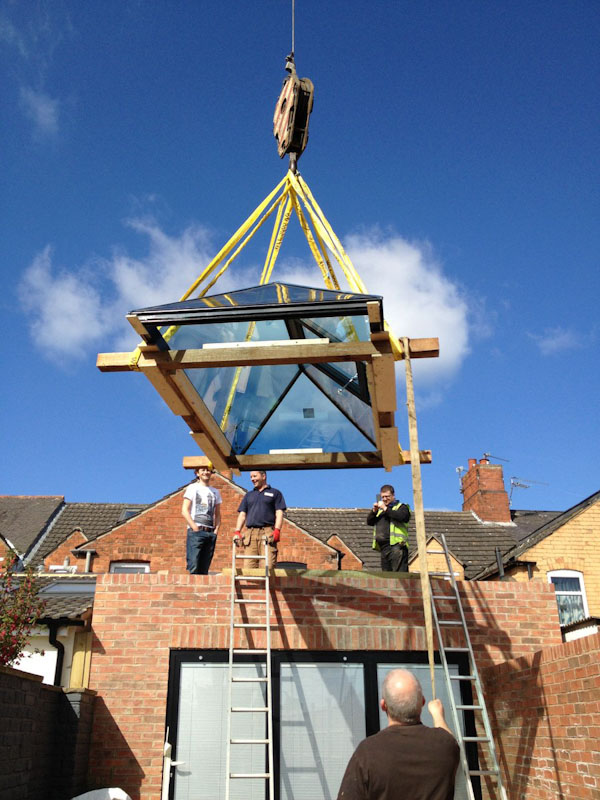 "We were determined to make our vision of creating a wow-factor extension a reality and were unwilling to compromise on having a steel post in the centre. We worked closely with the structural engineers to come up with an alternative solution, which involved a lot of steel beams, to create an amazing space that seamlessly opens out into the courtyard."
To blur the division between the inside and outside of the property, the brick wall of the kitchen extension was continued into the courtyard and high-end porcelain floor tiles were used throughout to create a large continuous space – perfect for the warmer summer months.
It was important to allow an abundance of natural light to flood into the extension, which was achieved through the specification and installation of a large bifold door and Roof Maker Slimline® roof lantern.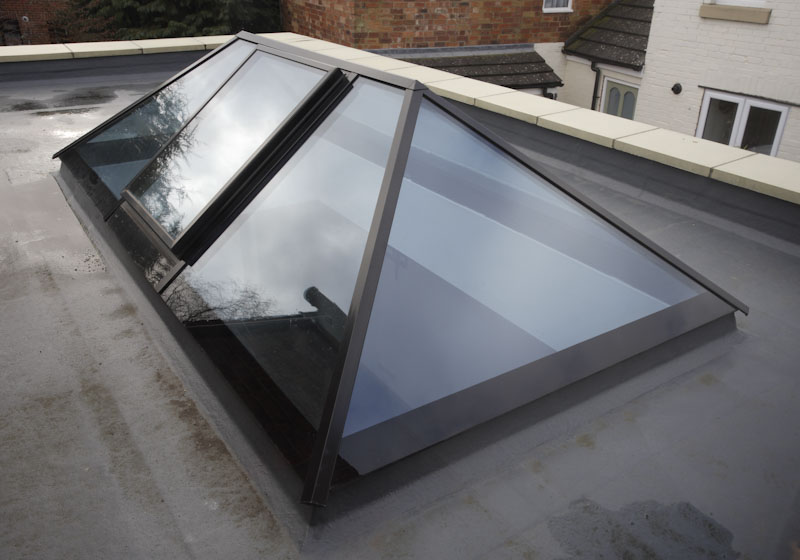 Ash commented: "I have installed Roof Maker rooflights in Rutland on a number of properties, including my own home, due to the sleek design of their products which offer maximum glazing with a minimal frame. We installed a 3.5m x 1.5m Slimline® roof lantern for this property and particularly like the ultra slim aluminium glazing bars which complement the contemporary interior design. We opted for the blue tint glazing option to help protect the furniture and porcelain tiles from bleaching in the harsh glare of the sun, giving the new homeowners peace of mind."
The project took six months to complete, with a budget of £100,000, and transformed the property into a contemporary family home designed to meet the needs of modern day life and provide the perfect all-year-round entertaining space.