Roof Maker helped give a new lease of life to an 18th century miner's cottage in Bristol, and gave our readers a fantastic skylight case study.
This traditional miner's cottage in Bristol required extensive renovation work to bring it into the 21st century. The period features of the home are undoubtedly charming, but natural light was lacking from this originally dark but cosy cottage.
Sensitive restoration work meant that the cottage has retained many period features and fixtures. It's respectful not only of the history of the house, but of the heritage of the wider area
Upon entry into the kitchen extension, this sense of history meets the contemporary, as you're greeted by swathes of natural light flooding in from above and ahead.
Period brickwork and traditional-style furnishings are illuminated from above by a large fixed flat rooflight. The light from the skylight plays around the room nicely thanks to the filtering effect provided by the wooden beams.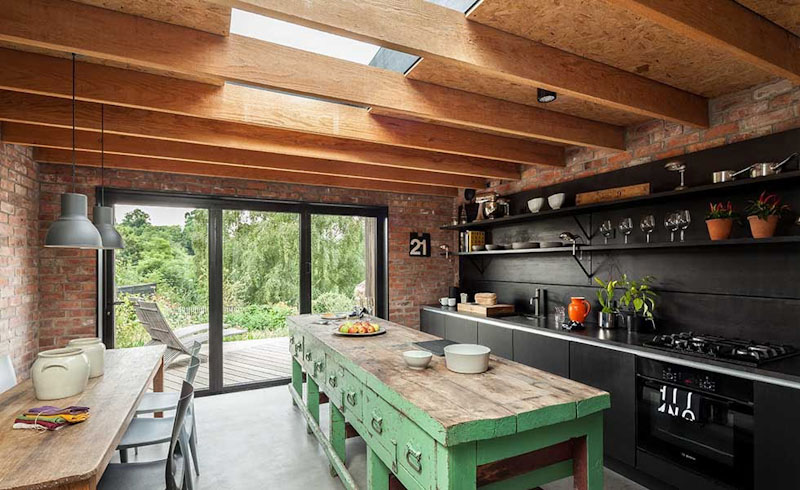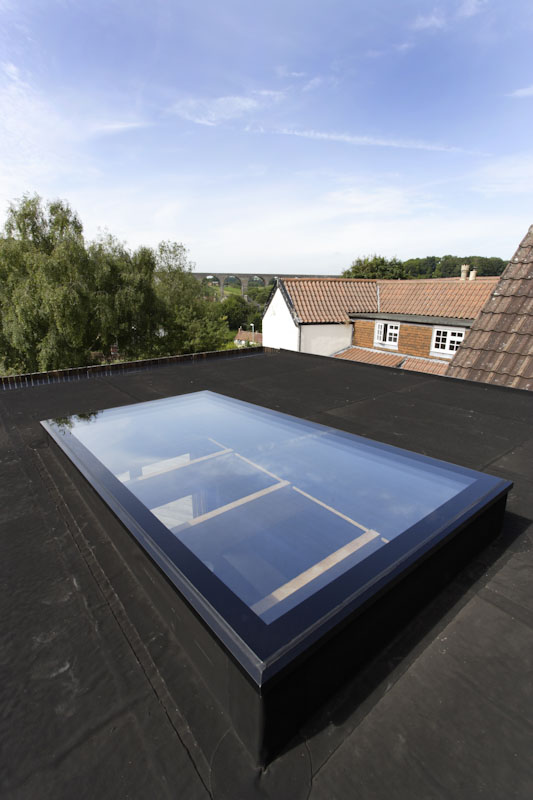 More than just beauty
The benefits aren't purely aesthetic though. The cooking and dining areas are bathed in natural light, which is practical for any household.
Perhaps the most striking element of this extension, though, is the bi-fold doors. These really work to connect the interior to the outdoors. Providing not only vast amounts of natural light, they also operate to extend the living area by allowing ready access to the decked patio.
Taken together, the rooflights and bi-fold doors create a sense of space which can be hard to achieve in such historic properties. As the images show, this was done in a way respectful to the traditional feel of the miner's cottage; our contemporary rooflights complement its historic character, they don't overpower it.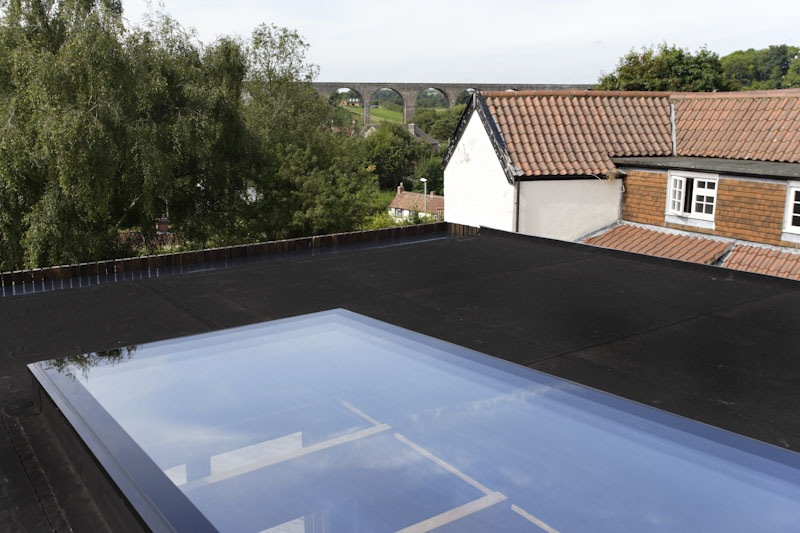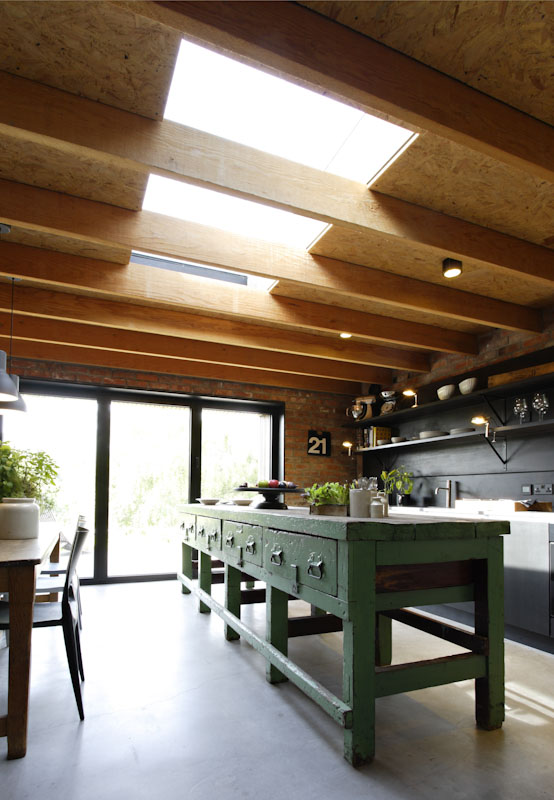 Fit for the future
Our products are effective at preventing cold spots near doors or under skylights. With triple-glazing as standard and a U Value of 0.6W/m2k, the room is sure to stay warm in winter.
The skylight and bi-fold doors were a key part of the renovation of this property.
Lydia Robinson, of architecture company Design Storey, said that 'The rooflights have both achieved and exceeded our ambitions by capturing an edited section of sky which provides delight and light'.
We're looking forward to working on many more projects as exciting as this one, and hopefully turning them into an equally-brilliant skylight case study. Whether it's a centuries-old cottage like this, or a modern London apartment, it's great to see our skylights and bi-fold doors proving so integral to renovations.