Planning
Ben and Laura bought their Grade II listed home eight years ago. They knew the area well and particularly liked these houses, which had period features and lots of character. When they saw one had come up for sale on Rightmove, they knew they had to arrange a viewing.
Laura says, "It wasn't in bad condition, but it was quite old fashioned and had been owned by an older couple."
Despite its dated style, the couple could see the potential to modernise and extend the property, while retaining the period features they loved.
When they moved into the house, it initially it felt huge. But this changed after they had their three children.
Laura says, "We always knew we wanted to extend it and create a big open-plan space, but I think, actually, it helped living here for quite a while."
Raising their family in the property helped them to see how their needs were changing over time. This gave them a better idea of how the extension would be used and made them rethink their original ideas.
It took three years for the couple to get planning permission for their extension. And during the process, they had to liaise with the conservation and heritage offices as well as their local authority.
Ben and Laura wanted their extension to be as light and bright as possible, so they knew they'd need rooflights. And, due to their home's listed status and conservation area location, the rooflights they chose would need to be compliant.
In the original plan, the extension was to have four rooflights; two on either side of the apex — but the couple ideally wanted two larger ones instead. Ben decided to do a search on Google, which is how he found Roof Maker.
He explains, "We found Roof Maker and their custom sizes, so whatever you wanted, they could make, which just suited us down to the ground."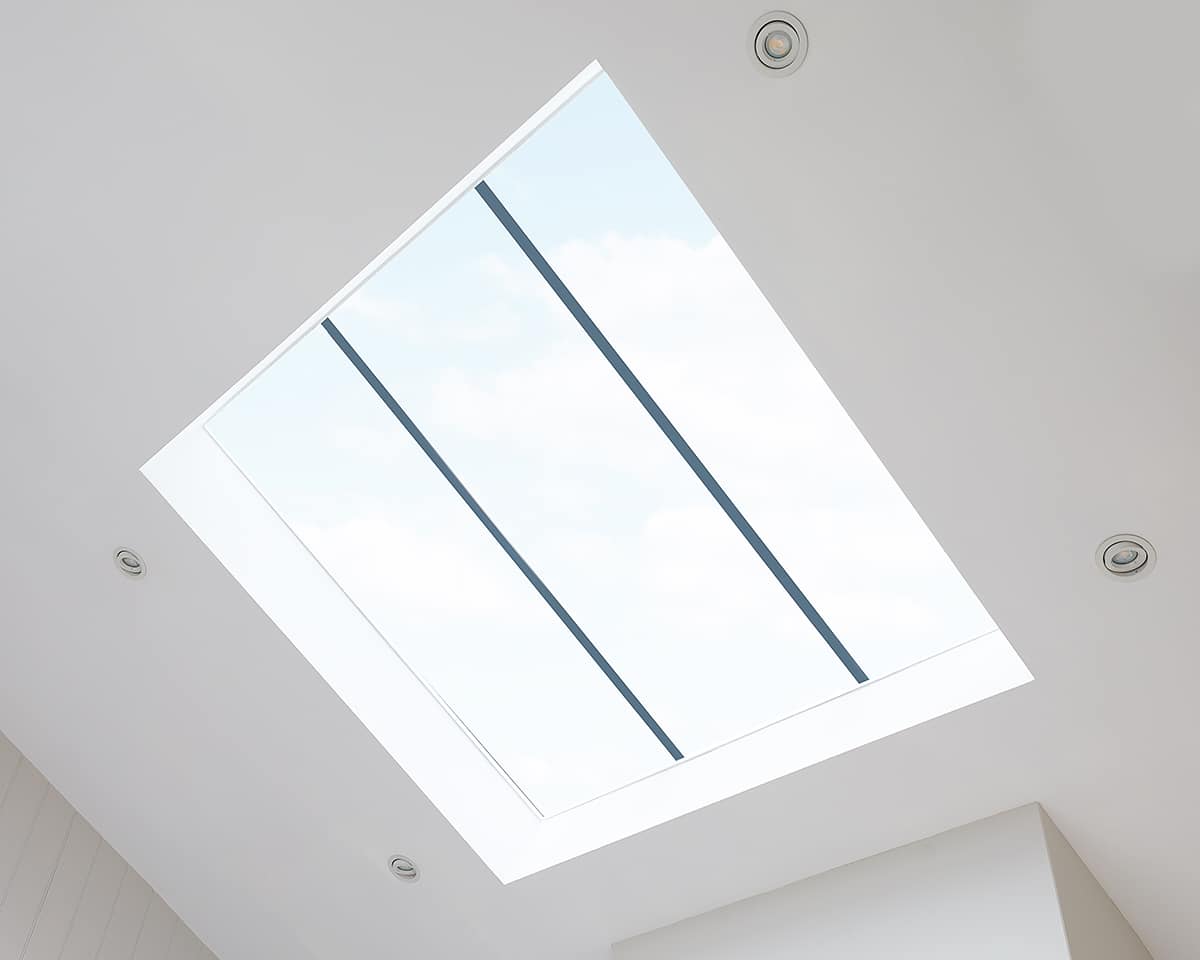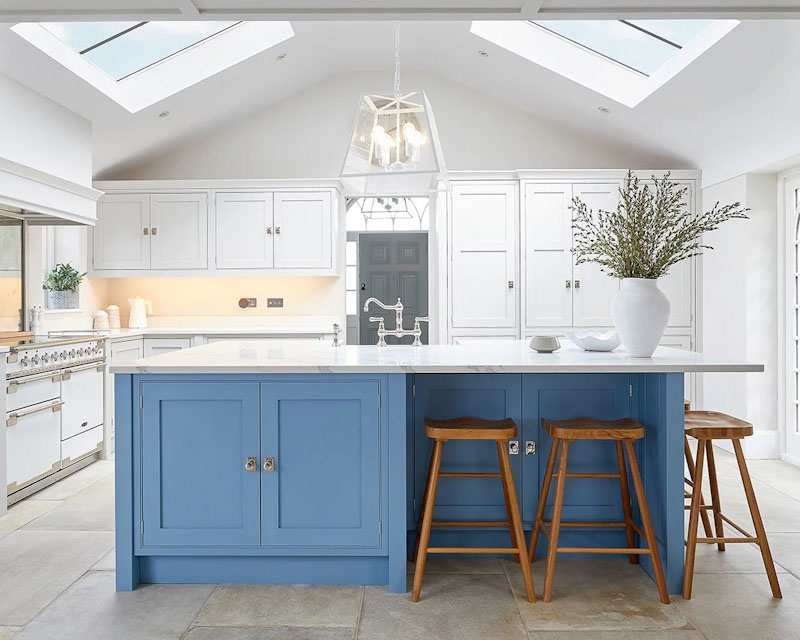 Installation
Ben and Laura chose two Conservation Luxlites, which they had custom made to the exact size they wanted.
These rooflights are specifically designed for pitched roofs. They combine modern thermal performance with a traditional aesthetic, which makes them ideal for listed buildings and conservation areas.
Getting approval for parts of the new extension had been challenging. But both the conservation and heritage departments were happy with the size, style and design of the Luxlites.
The rooflights were delivered to the property, exactly as planned.
Ben tells us that installing them took a lot of man power, but the instructions were clear and easy to follow — and the results have made it all worthwhile.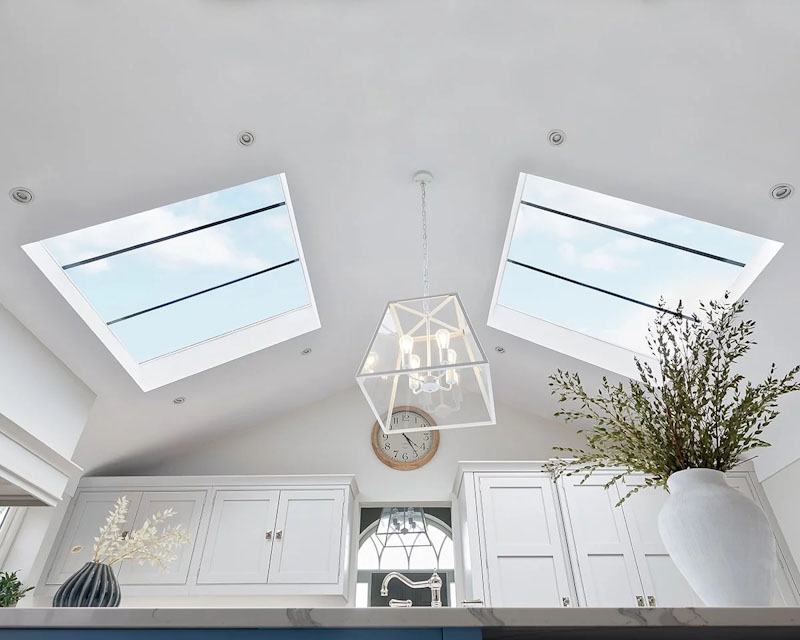 The Result
Laura explains that the original room was dark and felt quite oppressive at times. So, in the extension, they've opened up the space and used glass doors and rooflights to introduce lots of natural light.
During the build, the couple were initially concerned that the extension wouldn't be big enough. But when everything came together — with the design, decoration and light —they realised just how spacious it actually was.
For the interior design, Laura knew she wanted to keep the period features, but make it brighter and more modern. She searched Pinterest for ideas, looking at different materials and colours. Eventually, she found the blue kitchen island, that would be the centrepiece of the room. She then worked from there to create the rest of the design.
Talking about the rooflights, Ben says, "They're an absolute showstopper. People walking through the front door for the first time are, like, wow when they see how bright it is and the actual size and scale of the rooflights."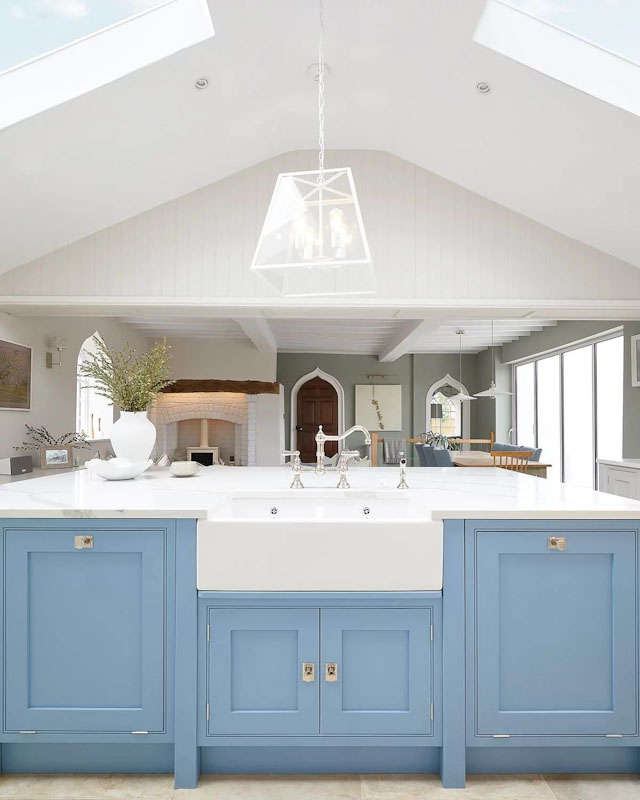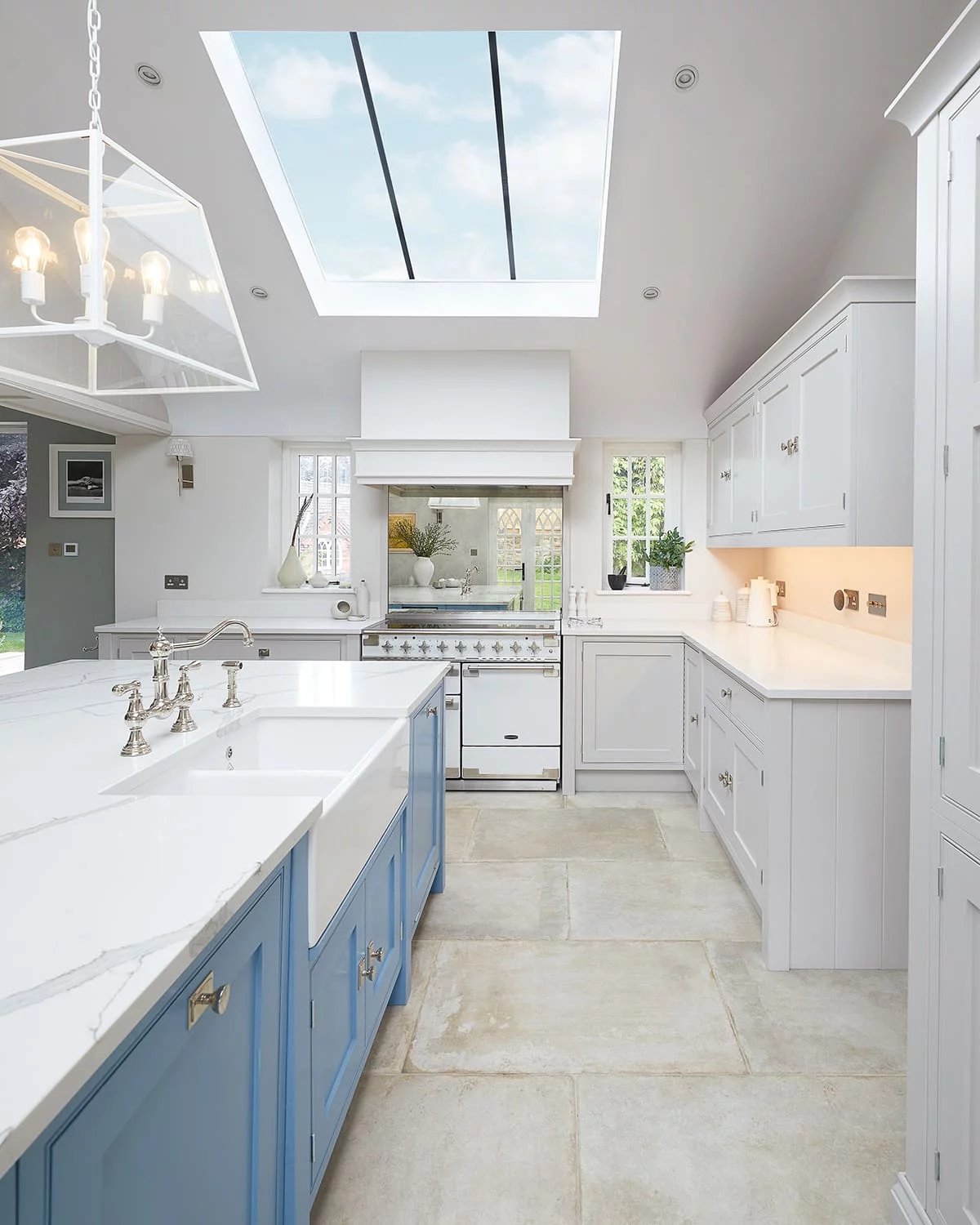 WHAT YOU NEED TO KNOW
✅ Made to measure in our factory in Leicestershire
✅ Constructed using double or triple glazed insulated glass units, with superior thermal efficiency and an outstanding Ug-value as low as 0.6w/m2k
✅ Available in Black RAL 9005 or Anthracite Grey RAL 7016
✅ Available with a variety of glass types and tints
✅ We deliver anywhere in the UK mainland