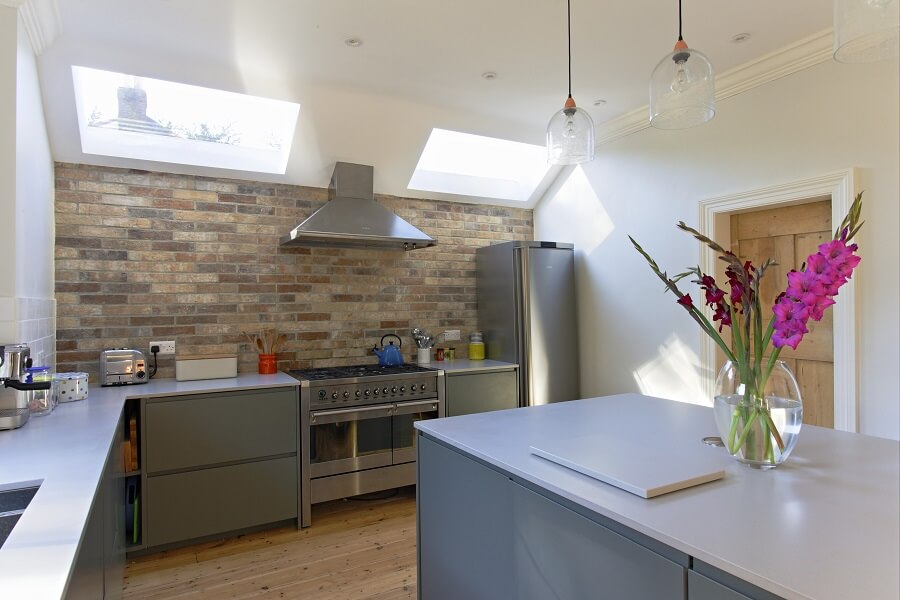 August 23, 2017
Before ordering your Roof Maker products, it is essential to measure up for what you need and make sure you have the correct sizes.
Rooflights
The general process for measuring rooflights is described below. However, there are additional considerations for certain products. These are explained underneath.
The measurement we work from is the size of the internal hole — so measure the size of the hole you want to create.
If you want to leave the black aluminium frame showing, you should include finish plasterboard. If not, give us the size of the hole before plastering.
Rooflights are designed using a 70mm wide aluminium kerb detail profile, which can sit on a minimum 70mm wide x 25mm deep timber frame.
Fixed flat rooflight
This can be supplied as a modular product, which joins together in modules of 2000mm x 1200mm. This will allow sizes of up to 10,000mm x 1200mm or 10,000mm x 2000mm.
O-lite round rooflight
The maximum size we currently offer for this rooflight is 1500mm.
Pitched roof windows
If you are ordering the hinged version of our Luxlite rooflight, make sure you allow an additional 130mm between your rafters for the rooflight to fit into.
Sliding rooflights
TIP: Bear in mind that a sliding window will also need an equivalent space to one side of it, so it has space to slide open safely. You do not need to include this in your measurement when ordering.
Bi-fold doors
You need to provide the dimensions, in mm, you expect the outer edge of the door frame to fill.
As a guide, the height must be between 2000mm and 2400mm and the width must be between 1200mm and 6000mm.
For more information, talk to our experts
If you require further advice on measuring sizes for your product, please call 0116 269 6297to speak to one of our experts.