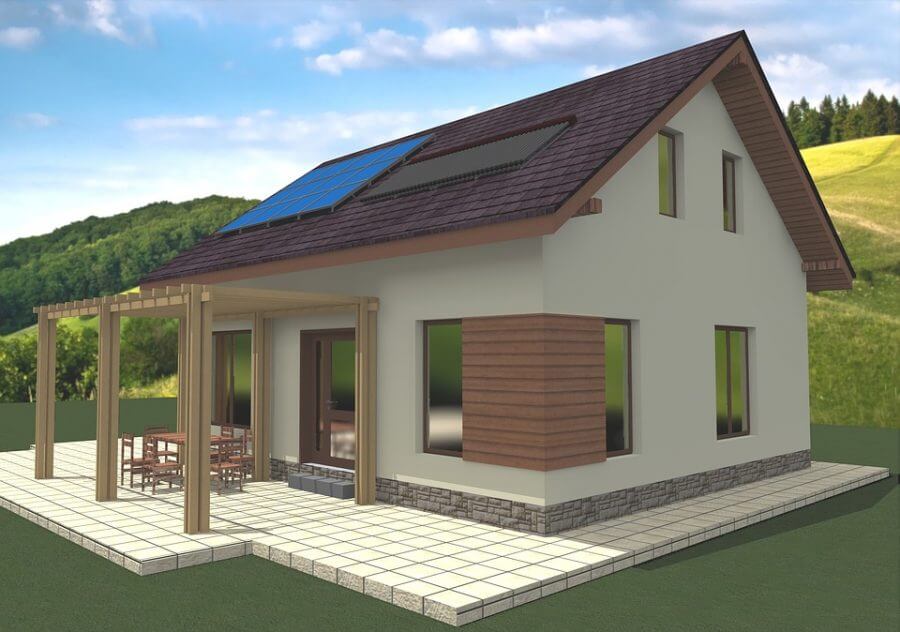 Why Passive House Is The Future For Energy Efficient Homes
Passive House isn't just another brand name. Passive House is a rigorous design and construction standard which aims for optimal energy efficiency. The aim is to create a building which is thermally comfortable, affordable and ecological at the same time. A building which requires little or no energy for heating or cooling.
With more and more people looking to create cost-effective and environmentally friendly homes, the standard isn't something to be ignored. The increasing demand for ultra-low energy buildings truly is a reflection of why it is is the future of energy efficiency.
Passive House principles
The main principle is to reduce or eradicate the need for conventional heating systems which rely on wasteful fossil fuels. For a building to be Passive, it needs to be able to maintain a constant and comfortable temperature through the use of 'free heat'.
Free heat can be generated from all electrical and gas appliances such as ovens, refrigerators and light bulbs. It can also be generated through solar energy and unobstructed, south facing windows.  In order to pass the Passive House standard, the building must be superinsulated and air-tight, so that the free heat cannot unintentionally escape.
Building a Passive House
Passive Homes are reported to cost 8-10% more to build upfront than conventional buildings in the UK. Whilst this might sound expensive, the long-term cost savings of having a truly energy efficient home are worth it.  A Passive House requires as little as 10 percent of the energy used by typical Central European buildings – meaning energy savings of up to 90%.
Using the 'Passivhaus Planning Package' (PHPP), a computer simulation, can help with building design. But to achieve the Passive House standard, a combination of techniques must be considered. This includes superinsulation, advanced window technology, ventilation, airtightness and lighting.
With the popularity of modern homes incorporating more glazing to increase natural light, it's more important than ever to consider advanced window technology. Many building designs risk missing the Passive House mark due to the selection of standard glazing products over those which are accredited.
Make your home more Passive
Whether you're creating a fully Passive building or just want to use accredited products in order to maximise energy efficiency, a list of certified building components can be found on the Passive House website.
When it comes rooflights, Roof Maker's fixed flat passive house rooflights are the only certified skylights in the UK, recommended by the Passive House Trust. They are triple glazed as standard with a Ug-value as low as 0.2 W/m2K, achieved by the patent-pending stepped glass unit. They offer an exceptional energy efficient solution for new build homes, extensions or renovations.
To find out more about Roof Maker's fixed flat rooflights and get a free quote, call our product experts on 0116 269 6297 or build your quote online.