1. Seamless, Effortless Ventilation
With a touch of a button, electric rooflights open up, inviting a stream of fresh air into your living space. In rooms where ventilation is paramount, like in a kitchen where cooking odours may linger or in a bathroom prone to moisture build-up, this convenience is a game-changer. No more straining or reaching to crack open a window. Just sit back, press a button, and let the air in.
2. Precision Control Over Indoor Temperature
An electric rooflight is more than just a window to the sky; it's an essential tool in regulating your home's temperature. On hot summer days, heat can accumulate in the upper sections of your room. But with an electric rooflight, you can release this warm air, reducing reliance on air conditioning and helping to maintain a comfortable indoor climate.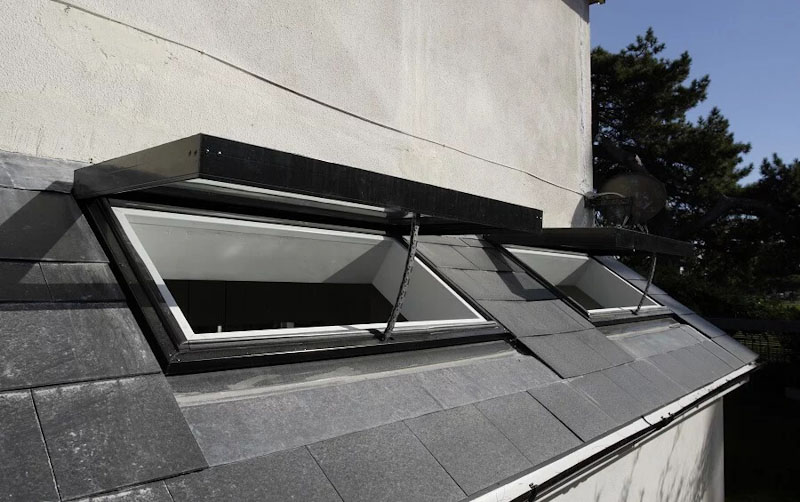 3. Say Hello to our Rain Sensor
Worried about an unexpected downpour while you're out? Not a problem with our optional rain sensor! This clever device detects the first signs of rain and automatically prompts the rooflight to close. It's your own personal weather monitor, offering peace of mind and ensuring the inside of your house remains dry, no matter what surprises the British weather might throw at you.
4. Perfect for High Ceilings
If you have high ceilings or your rooflight is positioned in an area that's hard to reach, an electric opener is a perfect solution. Gone are the days of struggling with large poles to manually open your rooflights. With the simple push of a button, you can ventilate a room, all from the comfort of your favourite chair.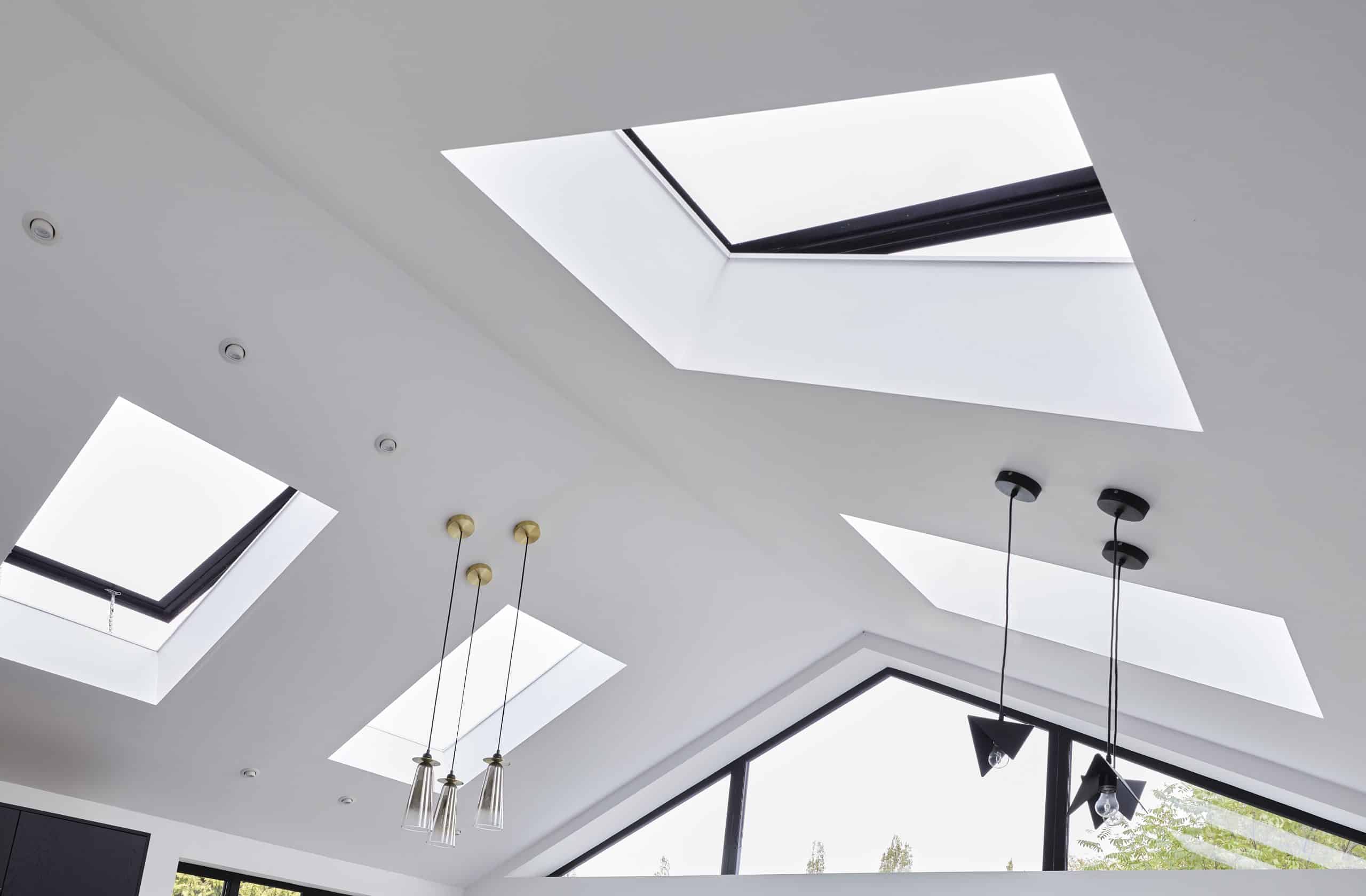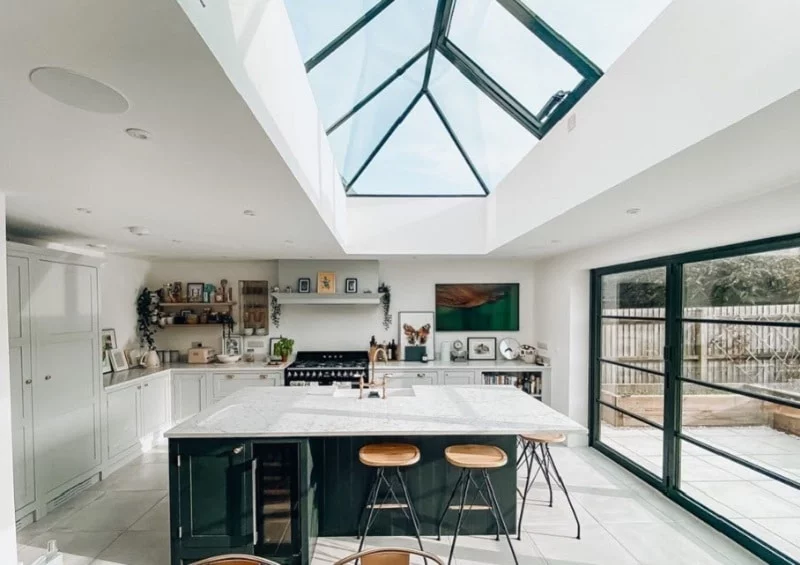 5. Enhance Your Home's Aesthetic Appeal
Electric rooflights from Roof Maker are more than just functional; they're a statement piece, adding a touch of elegance and modernity to any room. The cleverly engineered design of these rooflights gives the illusion of being frameless when viewed from the inside, allowing for an unobstructed view of the sky. This is a stark contrast to many competitor's manual rooflights, which often require bulky frames that can distract from the overall aesthetic.
In conclusion, the convenience, smart features and control offered by electric options are hard to beat. Designed for modern living, Roof Maker's electric rooflights are the perfect addition to any home looking to optimise comfort, convenience and, of course, light!