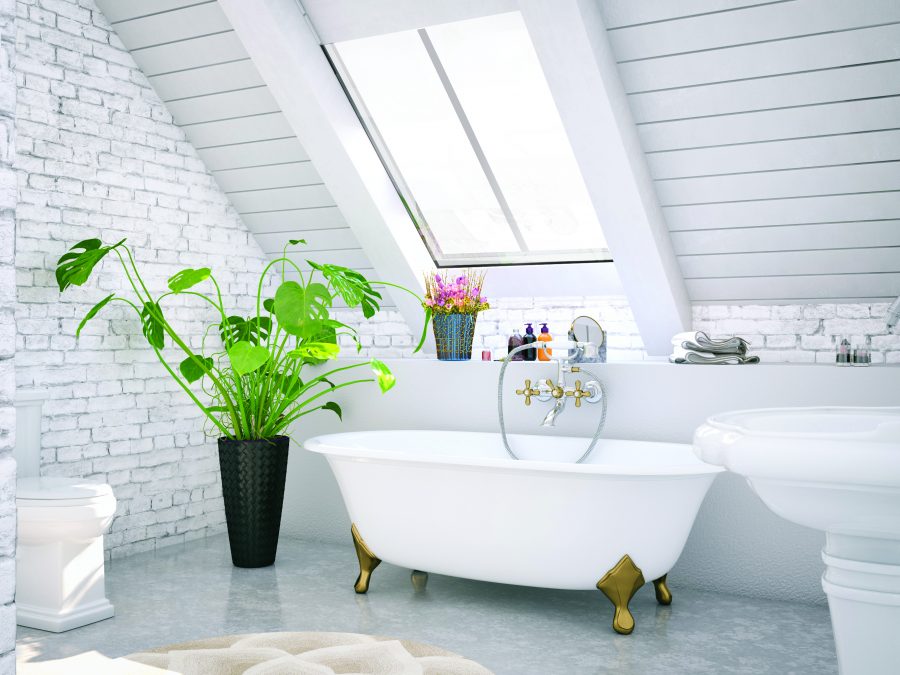 5 Unique Ideas For Roof Lights In Your Home
Looking for some inspiration when it comes to roof lights? We've been in the business of manufacturing and supplying roof lights since 2001. And while that might not sound 'that' long (nothing ever does when it's post-2000), it's actually just under 20 years.
As we've grown as a company, our vast experience in designing and manufacturing roof lights has been getting vaster. As a result, we have risen to become experts in our field and a driving force in setting the benchmark for premium quality roof lights.
So, we are in a fantastic position to provide roof light advice and support – and that includes inspiration for our customers, which is why we wrote today's blog post.
If you're toying with the idea of purchasing a roof light, but aren't quite sure which type would be most suitable for your needs, this blog post is for you. We've covered five different Roof Maker roof lights (perhaps options that are slightly lesser known) and provided you with an inspirational lowdown on each to help you make an informed decision.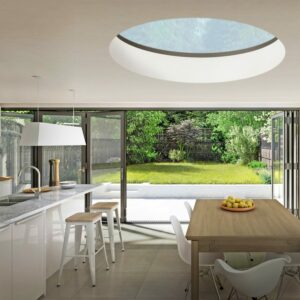 1. Round roof lights
First up are our O-lite circular roof lights. These round roof lights feature a unique and contemporary design. Their frameless form allows maximum natural light to enter your home, while the eye-catching, perfectly round finish is ready to become the focal point in any of your rooms.
Supplied with a free timber upstand for your convenience, our round rooflights come triple-glazed as standard for ultimate noise reduction and heat insulation.
2. Slide opening lanterns
Now you may have seen roof lanterns spectacularly adorning the roofs of homes before, but did you know that they also come in opening varieties too? That's right.
Our slide opening roof lanterns not only look amazing and allow the maximum amount of sunlight to enter your home, they also slide open to provide ventilation as well. At the touch of a button (they are operated by remote control), you can sleekly slide open your lantern rooflight and let beneficial fresh air fill your home.
If you're looking for an opening roof light that affords maximum light and looks the part architecturally, our slide opening roof lanterns are for you.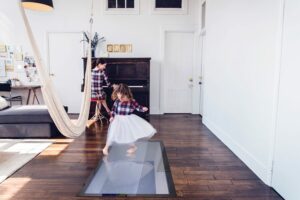 3. Walk on rooflights
The perfect solution for illuminating a dark basement, our walk on roof lights can be installed in both internal and external flooring. These roof lights really are the ultimate way to add extra light to rooms that are below ground, adding a seriously cool feature at the same time.
Made from toughened glass to withstand people walking on them and available with a range of anti-stick surfaces to prevent slipping, our walk on roof lights are designed to sit flush with your floor for dramatic effect and maximum usability.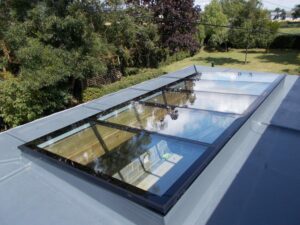 4. Modular roof lights
Looking to create something truly unique? An actual glass ceiling perhaps? With one of our modular rooflights, you can.
In a nutshell, our modular roof lights enable you to combine multiple fixed flat roof windows into a single, integrated design. And because we use minimal steel supports to join the roof lights together, you still benefit from maximum light flow.
Furthermore, the fact our modular rooflights can be combined in multiple configurations means you can design a bespoke solution that fits your exact needs.
If you're constrained by an unusual space, building regulations, or just want something a bit different/special (you can create roof windows up to 10 metres long, and two metres wide), one of our modular roof lights is definitely for you.
Here's some drone footage of one of our modular roof lights in action: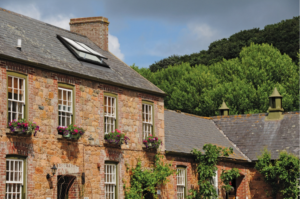 5. Roof Maker's Conservation LuxliteTM
If you live in a conservation area, you will almost certainly be subject to special controls known as 'Article 4 Directions'. That means you can't just go and install a rooflight of your choosing in your property.
Period properties require a special solution and that's where our Conservation Luxlite™ comes in.
Designed to incorporate the thermal performance benefits of a modern rooflight, while still maintaining a traditional look, our Conservation LuxliteTM is the perfect choice for buildings in conservation areas and/or properties where you want to preserve a traditional architectural theme.
But traditional looking doesn't mean it's lacking in features. For example, you can even upgrade to make it remote control opening (and get a free rain sensor in the process).
Are you planning on adding rooflights or roof lanterns to your home? If you are, call Roof Maker on 0116 269 6297. Our rooflight experts will help you to choose the right solution for your needs.