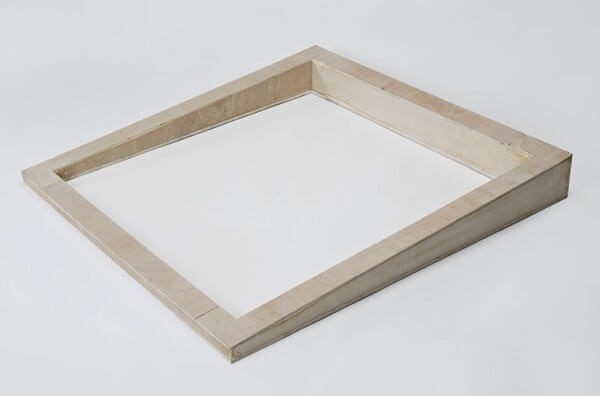 June 21, 2019
If you're in the market for a top notch rooflight and have been browsing the websites of rooflight suppliers, you'll almost certainly come across the term "builders' kerb". You may also read about "timber upstands".
But what's the difference between a builders' kerb and a timber upstand, and why do you ultimately need one for your rooflight project?
Builders kerb vs timber upstand
Okay, so the first thing we should address is what's the difference between a builders kerb vs timber upstand? In a nutshell, there isn't any difference between the two. It's simply that some rooflight manufacturers/suppliers (including us) use the term "builders' kerb", whilst others opt for "timber upstand".
So don't worry if you see a rooflight supplier/manufacturer talking about "builders' kerbs" and not "timber upstands" (or vice-versa). It's just the terminology they've chosen to use.
What do builders' kerbs/timber upstands do?
The purpose of builders' kerb and timber upstand is to allow a rooflight to be installed on a flat roof protruding at least 150mm above finished roof level, as building regulations stipulates. Nobody wants to fall foul of building regulations – especially when you consider that you could be served with an enforcement notice for non-compliance and could struggle to secure a mortgage as a result.
Builder's kerbs and timber upstands can also be pitched, enabling your rooflight to sit at the correct pitch (five degrees in the case of our fixed flat rooflight).
You see, if a rooflight is installed completely level (zero degree pitch) on a flat roof, water will inevitably pool on it every time it rains. Whilst your rooflight won't leak and let the water in, there is a chance that you'll be left with some unsightly marks on the glass once the water has evaporated.
With a properly fitted builders' kerb/timber upstand, your rooflights will never suffer from this problem and the glass will always look at its best – especially if you purchase a flat rooflight from us because they all come with easy clean glass as standard.
[Related reading: What type of rooflight glass should I opt for?]
Anything else I should know about builders' kerbs/timber upstands?
You can choose to make your own builders' kerb, but if you've never done it before, it's unlikely you'll achieve the same performance as a professionally made one in terms of thermal performance.
That's why our customers prefer to buy one of our ready made builders' kerbs. With prices starting at just £250 (+VAT), our precision-made, high-quality builders' kerbs not only remove all of the hassle associated with making your own, but also provide total peace of mind. Save yourself the time and trouble of constructing your own kerb to the perfect size and pitch, by having our expert engineers do it for you.
Your Roof Maker builder's kerb will have a quality plywood or OSB exterior with an insulating core. This composition provides exceptional thermal performance, with a U-value of just 0.3 W/m²K.
Many of our rooflights also come with a free built-in insulated upstand, which incorporates a thermal core to improve insulation and prevent heat loss between the roof area and the roof light.
Got a question about timber upstands? Or are you planning on adding rooflights or roof lanterns to your home? If you are, call Roof Maker on 0116 269 6297. Our rooflight experts will help you to choose the right solution for your needs. Alternatively, visit our showroom or get a quote online.