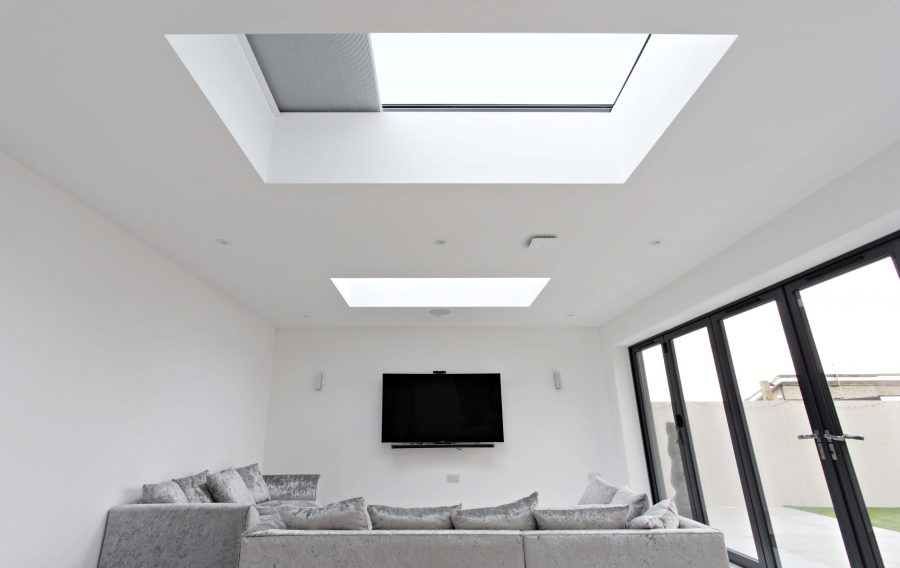 What Is The Difference Between A Skylight And A Rooflight?
One of the questions we often get asked by our customers is: "what is the difference between a skylight and a rooflight?" And what better way to answer than in a blog post for all to see.
Now, you can be forgiven for wondering if there's a difference between a skylight and a rooflight. That's because both of these terms are often used interchangeably across the Internet. As a result, different people have come to use different terms for what is, essentially, the same product.
Regardless of whether you call it a 'skylight' or a 'rooflight', the bottom line is that it's ultimately designed to achieve the same purpose: maximise the amount of natural light entering a home or property (and ventilation too, if you're talking about rooflights that open).
 [Related reading: The History Behind The Conservation Skylight]
But whilst there's essentially no difference between a skylight and a rooflight, the same cannot be said for roof windows. Confused? Don't worry, we're about to shed some light on the subject (pun intended).
Why roof windows are not the same as skylights and rooflights
Skylights and rooflights should never be confused with roof windows. That's because whilst they are all very similar, there is actually a difference when it comes to form and function.
For a start, roof windows fall under British Standards regulation BS EN 14351-1:2010, which stipulates that roof windows must be fitted in the same orientation and 'in plane' with the surrounding roof, typically at a minimum pitch of 15-degrees.
Roof windows must be CE marked before they can be sold, meaning manufacturers must be able to provide a declaration of performance (DOP) to customers outlining how their units perform under rigorous test conditions.
Furthermore, roof windows are often seen as 'off-the-shelf' products compared to skylights and rooflights. That's because they are usually only available in standardised sizes, shapes and specifications.
What about roof lanterns?
We couldn't have a post about the difference between skylights and rooflights without mentioning roof lanterns.
Roof lanterns are designed to be installed in flat roofs and as well as allowing significantly more natural light into a property than standard flat rooflights, they also act as architectural showpieces.
Now the reason why roof lanterns allow more natural light into a home is because their 3D design allows them to channel light from all different angles and beam it into the property below. Also, because they add height to rooms, roof lanterns make your home look bigger.
We've got you covered…
Here at Roof Maker, we've got a whole bunch of products designed to meet a wide-range of needs and budgets.
If you're looking for a way to allow more natural light to enter your property and you have a flat roof, our stunning range of fixed flat rooflights and opening flat rooflights are what you need.
If you've got a pitched roof, look no further than our LuxliteTM rooflight. Alternatively, if you'd like to preserve your property's traditional architectural theme, our Conservation LuxliteTM would be perfect.
Looking for something a little more eye-catching? Our spectacular roof lanterns are designed to make a statement.
Whether you call it a 'skylight' or a 'rooflight', or you'd like to buy a roof lantern, Roof Maker has got you covered.
Are you considering buying a rooflight or roof lantern for your home? If you are, call Roof Maker on 0116 269 6297. Our rooflight experts will help you to choose the right solution for your needs. Alternatively, visit our showroom or get a quote online.