If you research either product on the internet, you will find the words are interchangeable, which can be confusing.
The term skylight tends to be used more by homeowners whereas manufacturers, architects and builders will use the phrase rooflight.
Essentially skylights and rooflights are the same product – they are designed to maximise the amount of natural light entering a home. They can also increase ventilation if you choose an option that opens.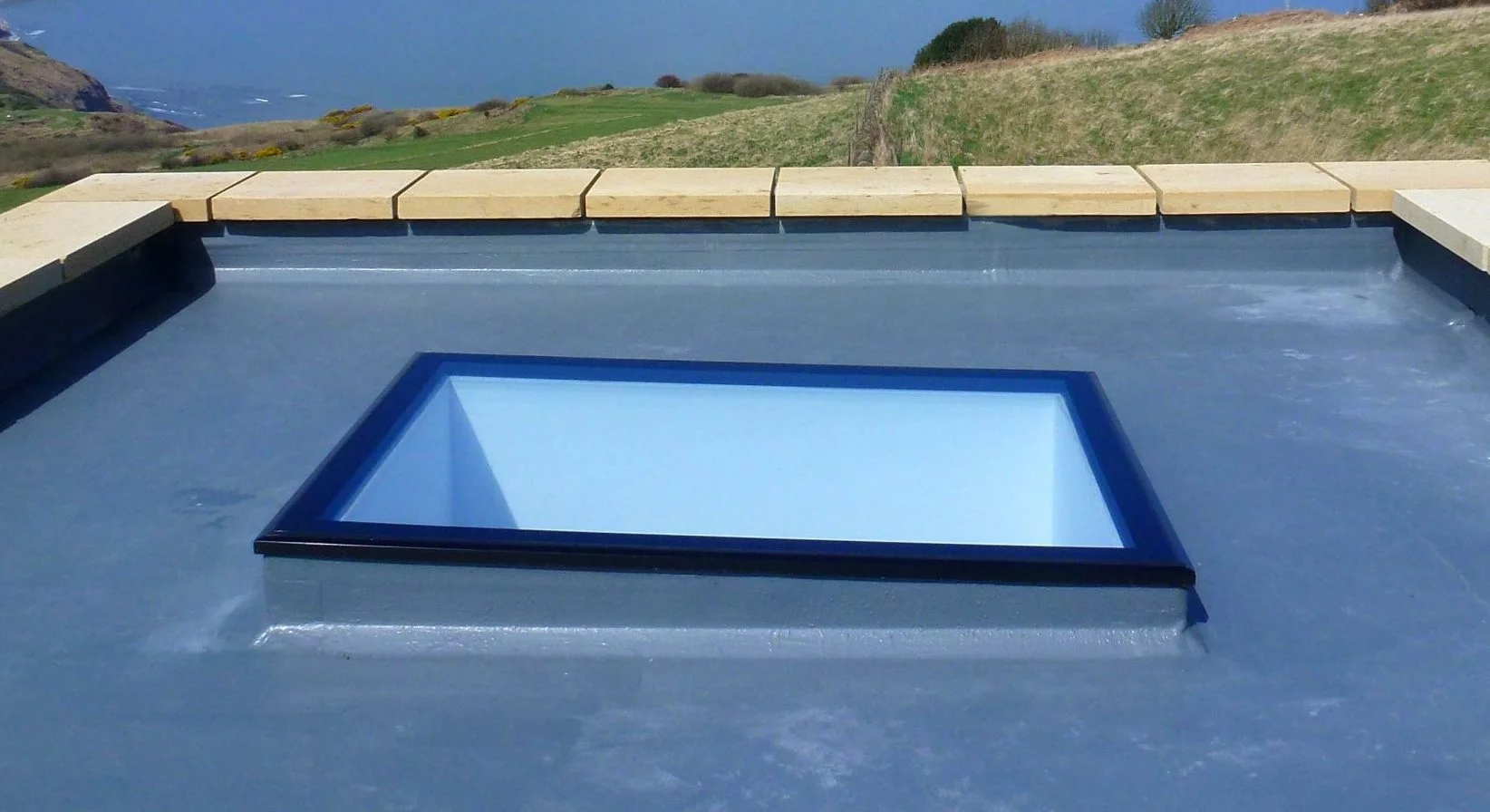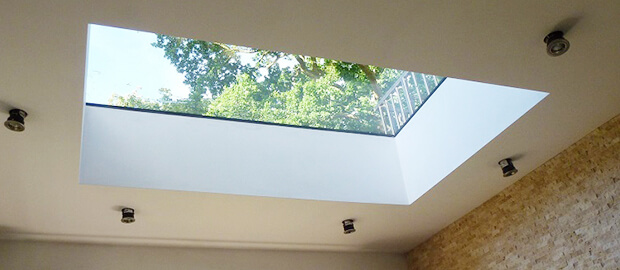 Skylights and Rooflights
Skylights and rooflights are often bespoke. For example at Roof Maker, each order is made-to-measure to the customer's unique size and specification. A choice of glazing options, tints and blinds allows you to personalise the product to suit your requirements.
What are the benefits of a skylight or rooflight?
Adding more natural light
The main purpose of a skylight or rooflight is to increase the natural light entering a room. Often a renovation of your home can involve an extension or new roof, by adding a skylight or rooflight you can create a lighter, brighter room without losing any wall space.
Exposure to natural light has lots of great health benefits, too.
Browse Roof Maker's range of rooflights and get a quote online or contact our sales team if you prefer on 0116 269 6297.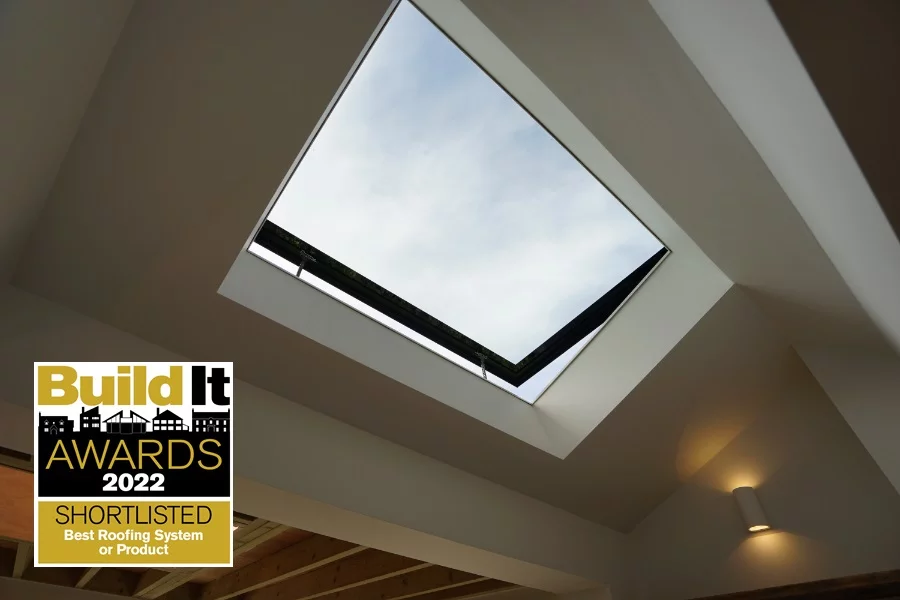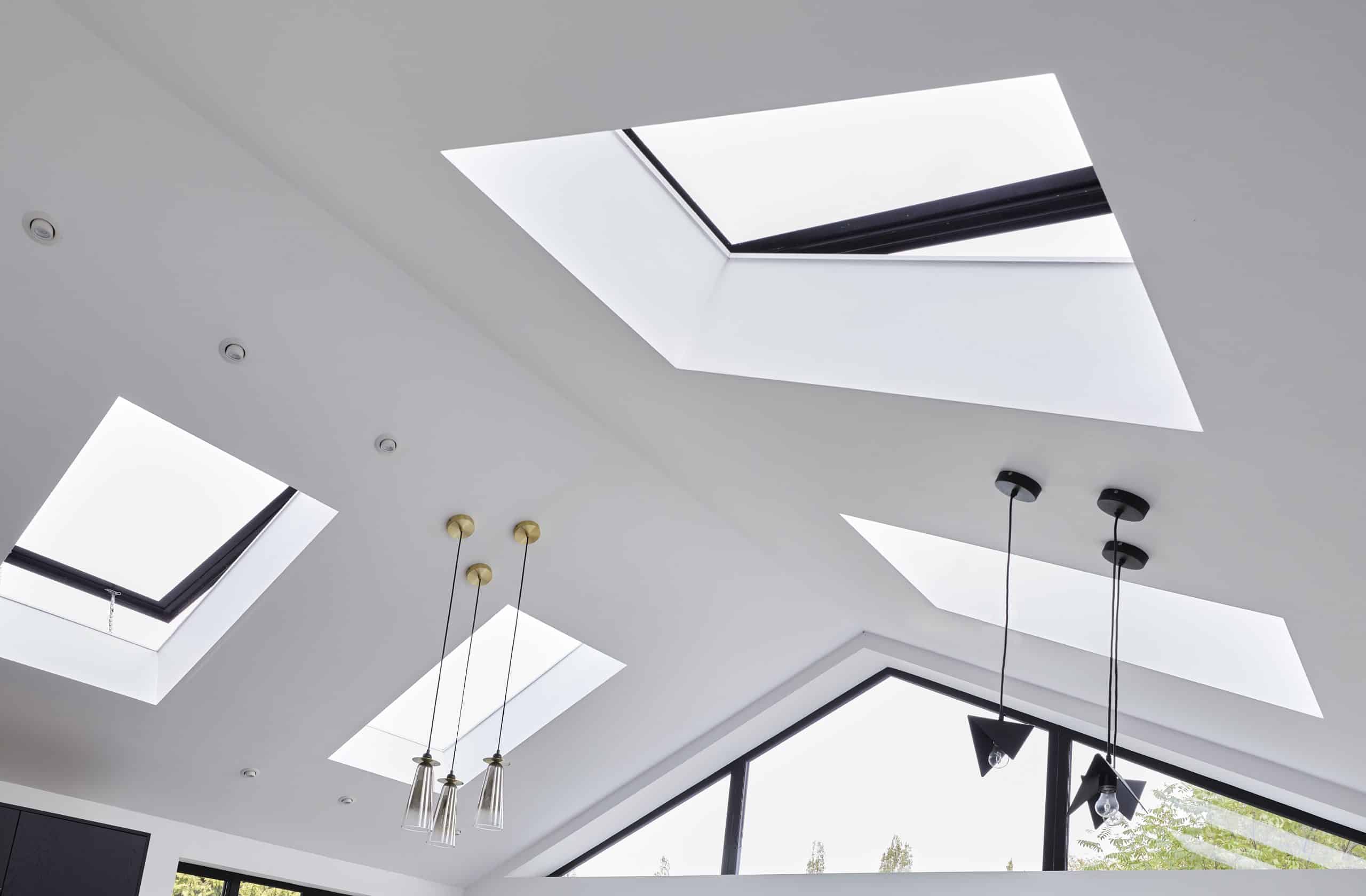 Adding ventilation
There are options to choose a skylight or rooflight that opens – this can be useful if you're planning to place the rooflight in a room which needs extra ventilation such as a kitchen or bathroom.
Whether you have a flat roof or a pitched roof there are options to have an opening skylight or rooflight. Roof Maker offer the following rooflights to suit your needs:
Fresh air is beneficial to our well-being, especially for children.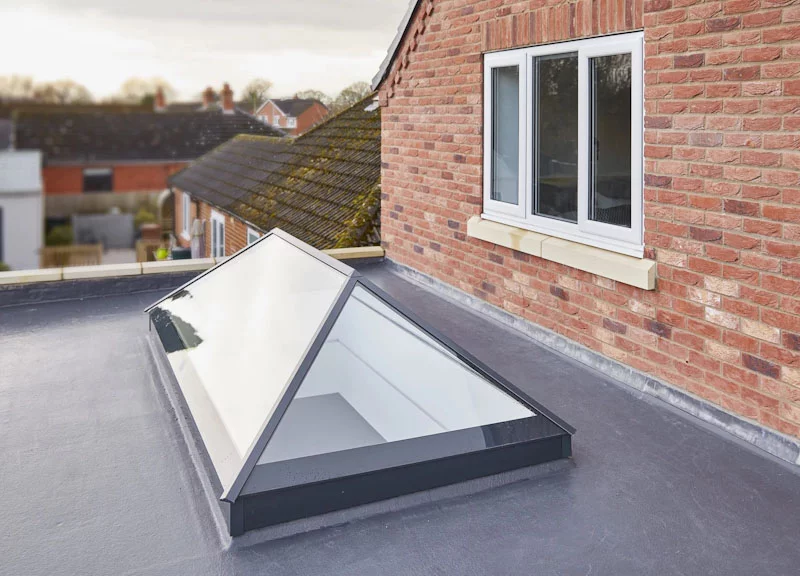 What is a Roof Lantern?
We couldn't talk about rooflights without mentioning roof lanterns! An architectural showstopper, they're an alternative to flat rooflights. Designed for flat roofs, the 3D structure and angled glass channels light into the room below. They also add height, making rooms not only brighter but also to appear bigger and more spacious.
If you think a Roof Lantern is the perfect choice, then consider a Roof Maker Slimline® Roof Lantern designed with an ultra slim aluminum frame allowing even more light in, as the glass is maximised. We offer made-to-measure sizes and bespoke RAL colours to match with your interior. You have the option to add vents (electric or manual), and electronically controlled vents can have an automatic rain sensor.
So, regardless of whether you call it a skylight or a rooflight, the bottom line is that they're ultimately designed to achieve the same purpose.
Get in touch
If you need expert advice, or a quotation, call the team on 0116 269 6297 or email [email protected] and we'll be happy to help.