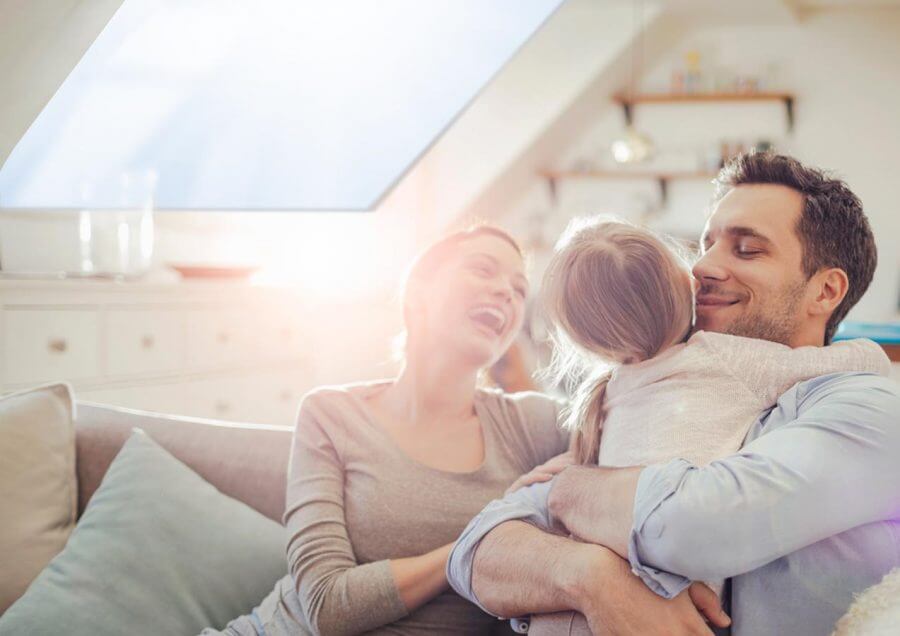 5 Reasons Why A Rooflight Loft Conversion Is Better Than A Dormer
With the cost of moving soaring, loft conversions are becoming increasingly popular for those looking to add more space to their home. Not only does converting your loft add up to 20% to the value of your home, it is also one of the most cost-effective options to add more space.
Those with low or hipped roofs may be squeezed for enough headroom to make a comfortable conversion. This means they may be required to have a dormer or carry out roof alteration work, such as changing a hip to a gable, to create more usable space.
But many homeowners are in a position where they can choose to create a rooflight loft conversion with minimal effort. Here are 5 reasons why a rooflight loft conversion is better than a dormer.
1. Cost
Simply put, rooflight loft conversions cost far less than dormer loft conversions.  And this doesn't mean that they will add less value to your home either. So, all in all, if you already have enough usable head room, it makes it a far better investment option.
On average rooflight loft conversions cost between £20,000 and £30,000.  In comparison, dormer loft conversions usually cost between £30,000 and £40,000, but this can increase even further depending on the size of the dormer and the design chosen.
2. More Natural Light
Rooflights are known to channel more light into a room than standard windows do, such as those typically used in a dormer. Especially rooflights with a frameless design. This is because of their sky facing orientation, which means they capture more sunlight throughout the day as the sun moves across the sky.
3. Aesthetics
Many people consider oversized dormers to look ugly and make a house look top heavy. Whilst there are some stunning and unique dormer designs available, these usually cost more than the standard, traditional designs with hanging tiles. Ramping up costs even further.
On the other hand, with a rooflight loft conversion, the rooflights can be fitted flush to the existing roof – so that the dynamics and aesthetics of the exterior of your home isn't altered too extremely.
4. Flexible Ventilation
Unlike the window on a dormer, you have a lot more flexibility when it comes to choosing the exact location of where you would like to install an opening rooflight on your roof. This means that you can choose to add ventilation exactly where you will need it most.
This means you could have an opening rooflight installed directly above a shower or bath in an en-suite to disperse steam. Some opening rooflights also come with free rain sensors – which closes the rooflight automatically should it start to rain. So, you can leave your rooflight open to help regulate the temperature in your loft conversion without fear of being caught out should the weather turn.
5. Planning Permission
Because they're not considered to overlook neighbours properties as standard windows typically used in dormers do, you do not usually need to apply for planning permission to install a rooflight in a loft conversion.
With loft conversions falling under permitted developments, this means that you may be able to create a rooflight loft conversion without having to go through planning permission at all. For the best advice about planning permission for your loft conversion, speak to an architect or a loft conversion specialist.
Are you planning on converting your loft with rooflights? If you are, call Roof Maker on 0116 269 6297. Our rooflight experts will help you to choose the right solution for your needs.