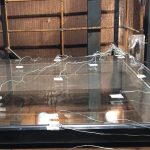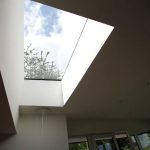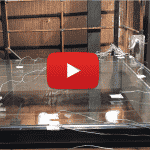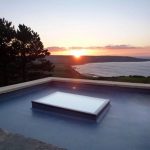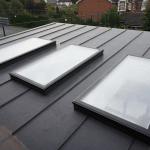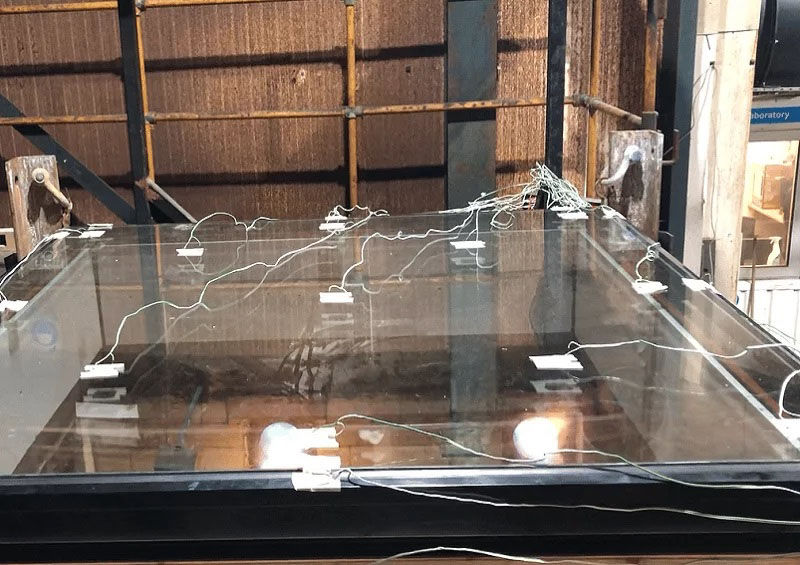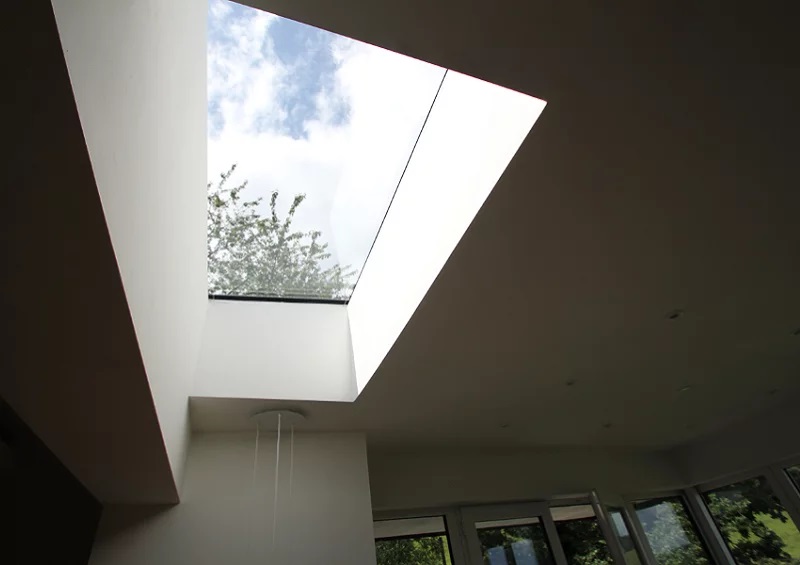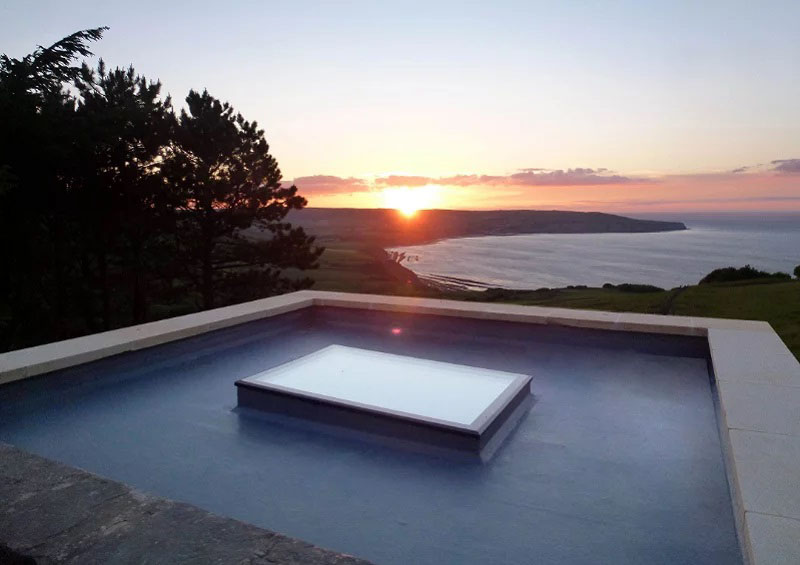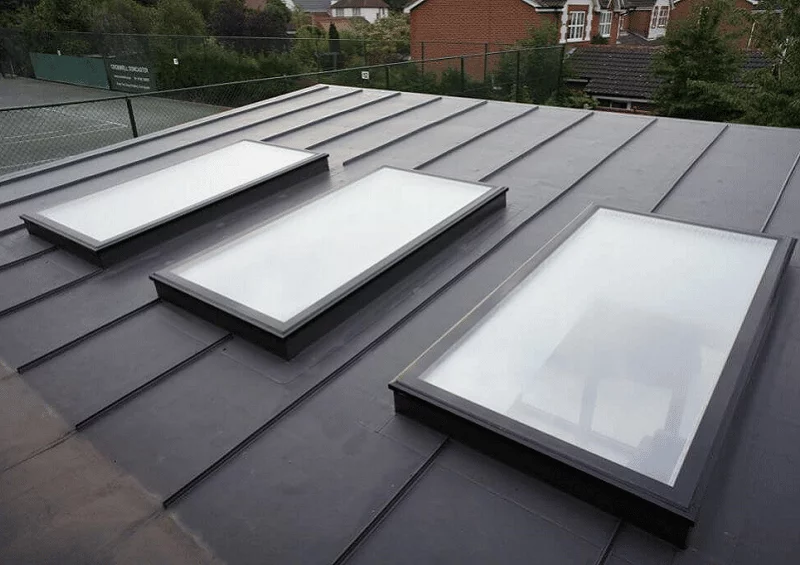 The fire-rated fixed flat rooflight is made for flat roofs. The rooflight appears frameless from inside, giving you maximal glass to fill your space with daylight.
To gain its fire rating, the glazed unit and frame have been thoroughly tested at world-class test house, Warringtonfire. In testing, the rooflight withstood temperatures of more than 850ºC, contained open flames and held its structure for more than 30 minutes.
The fire-rating covers both the glass and frame. It's been achieved using triple-glazed fire safety glass, supplied by global expert, Pyroguard, and ROCKWOOL FIREPRO® insulation within the frame. Our usual sealant and glazing tape have been replaced with Everbuild Tecnic fire sealant 400 silicone and Firestrip glazing tape.
Product Overview
Fire-tested against BS.EN 1634-1:2014

Weather-tested against BS 6375 Pt 1

Glazing tested against BS EN1279 parts 2 & 3

Minimum sizing 400mm x 400mm up to a maximum of 1400mm x 1400mm

Decorative painted border which protects the glass seals from UV damage

Triple-glazed rooflights are of aluminium construction

Signature Roof Maker frameless design — maximises glass and light

The Roof Maker 20-year unit seal warranty

Dedicated Sales team and account manager

Made to measure sizes across the range
Key Features
Suitable for flat roofs of between 0 and 15 degrees, if the roof is less than 5 degrees, the timber kerb must be made at an angle to deliver a minimum 5-degree slope

Marine-grade powder-coated frame

Triple-glazed only

Pyroguard fire safety glass

Full aluminium, thermally broken frame

Quick and easy to install
Frequently Asked Questions
►
Do skylights need to be fire rated?
Skylights in the UK may need to be fire rated, depending on the specific building regulations and fire safety requirements for the building in which they are installed.
If you are planning to install skylights in a building in the UK, it is important to consult with a qualified building control professional or fire safety expert to determine whether fire-rated skylights are required, and what specific fire rating is necessary for your particular application.
►
Do you need building regulations for a skylight?
Yes, in the UK, you typically need to comply with building regulations when installing a skylight in your property.
All of our skylights are designed and manufactured to the highest standards, ensuring that they meet all necessary building regulations and safety standards. Our team of experts can provide you with all the information and guidance you need to ensure that your skylight installation complies with all relevant regulations and requirements.
Optional Upgrades
Jet black (RAL 9005) or Anthracite Grey (RAL 7016) frames
Our fire-rated fixed flat rooflight is a variation of our best-selling triple-glazed fixed flat rooflight and is handcrafted in our UK factory to the same exceptional standard.
Following extensive development and testing, this fire-rated rooflight can withstand and contain fire for a period of 30 minutes.
Build your Rooflight
Products you may also like