Rooflights have the capacity to elevate various styles of interior décor , from modern minimalism to timeless traditionalism. Here's how you can seamlessly weave them into your home's aesthetic:
1. Modern Minimalism
Clean Lines: The sleek design of our Slimline Lanterns offer clean, minimal lines. When paired with a minimalist setting, the additional ceiling height effortlessly creates a feeling of space and openness.
Frameless Magic: Our flat roof windows and pitched rooflights are expertly crafted to appear frameless from the inside, complementing the minimalist tones in this, the most restrained of designs.
2. Rustic Charm
Maximize Character: While rustic homes often feature wood beams and brickwork, introducing rooflights can illuminate these classic textures. The natural light accentuates the rich details, making them pop.
Consider a Conservation style pitched rooflight, for added heritage.
Countryside Views: Strategically placed, a rooflight can perfectly capture and frame the tranquil beauty of the countryside, transforming your rustic interior with ever-changing, picturesque views.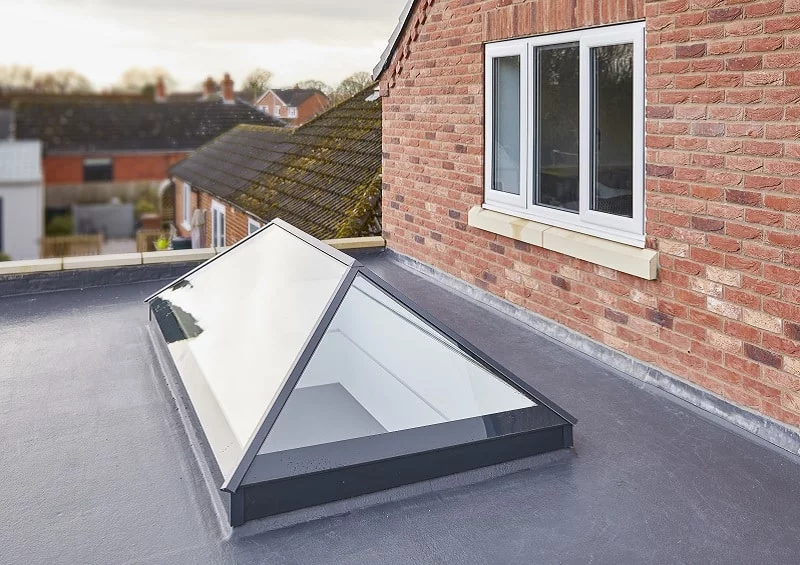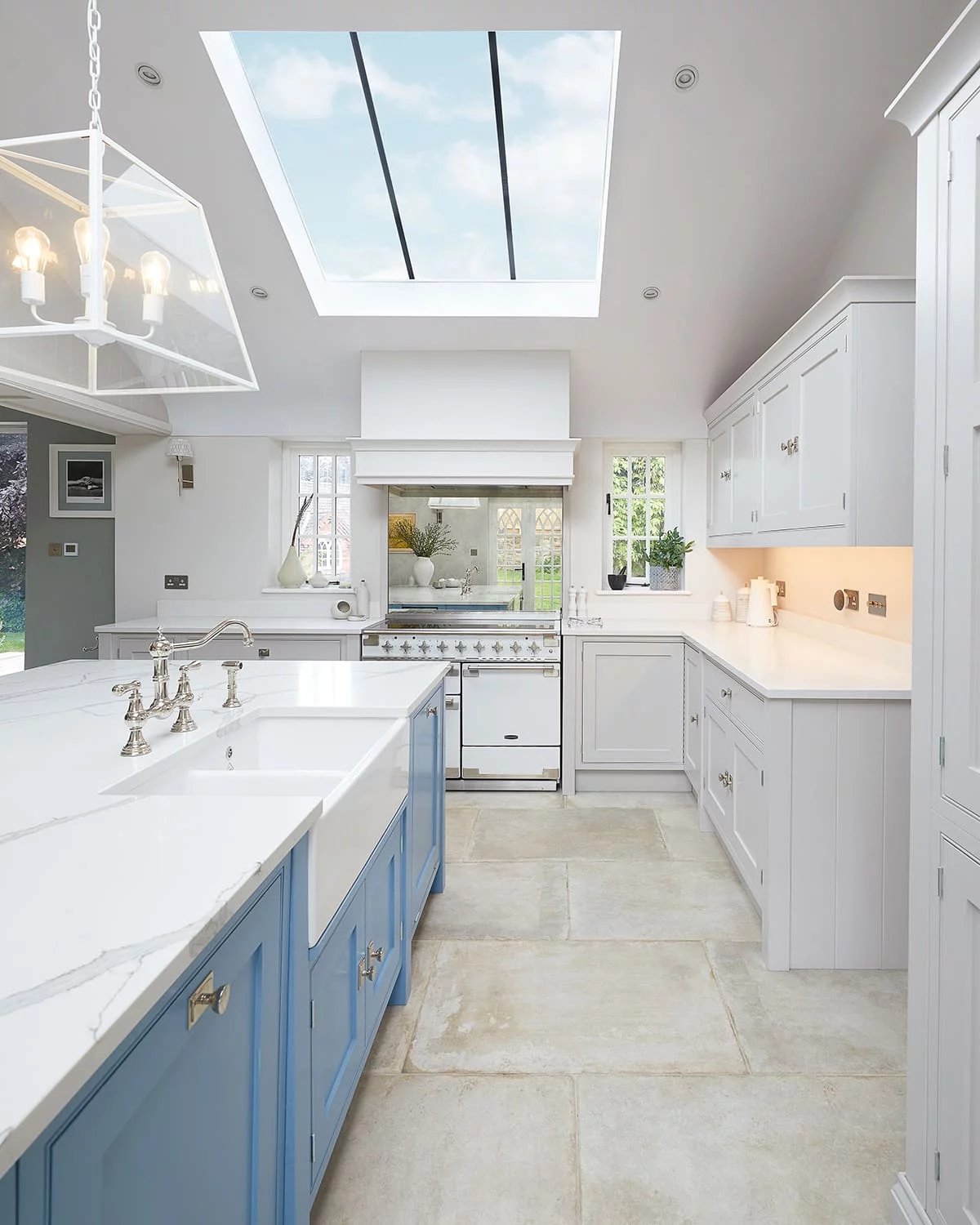 3. Industrial Edge
Highlight Raw Elements: Industrial designs thrive on exposed brick, metal, and unfinished wood. Rooflights can cast a spotlight on these elements, enhancing their raw appeal.
Loft Spaces: Many industrial-themed homes have loft spaces. Incorporating a rooflight here can create a dynamic play of light and shadow, bringing an added depth to the design and creating a more usable space without the need for expensive lighting.
4. Coastal Calm
Seamless Horizon: Coastal aesthetics revolve around open spaces and calming views. A strategically placed rooflight can offer glimpses of the sky, reminding you of the vastness of the open sea.
Amplify Blues: Coastal palettes predominantly feature shades of blue and beige. Rooflights can pour in light to amplify these hues, evoking feelings of calm and relaxation.
Did you know, we offer Custom RAL colours on many of our product's frames, allowing you to perfectly match your chosen palette.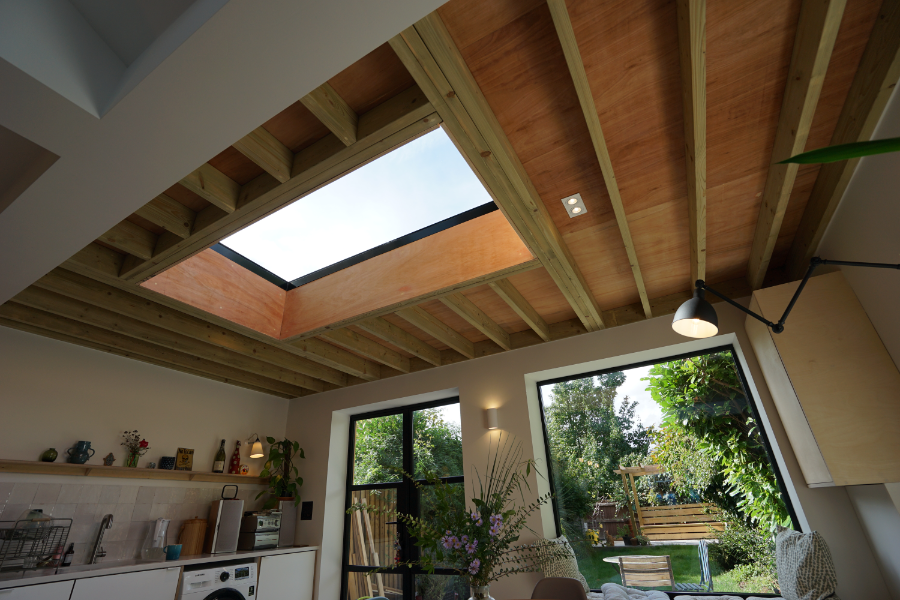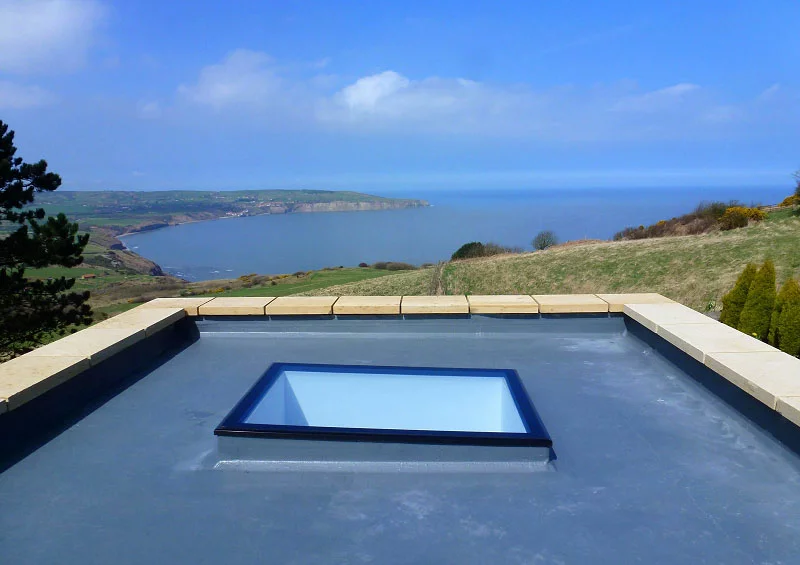 5. Classic Traditional
Opulence Amplified: Traditional design is all about luxury and opulence. The additional light from rooflights can bounce off decorative elements, gold accents, and plush fabrics, creating a richer visual experience.
Rooflights as Focal Points
Beyond the interior design styles, consider making a rooflight a focal point in the room. This is especially effective in spaces like reading nooks or dining areas, where the rooflight not only serves a functional role but also becomes a central feature of the room's design.
With thoughtful incorporation, rooflights can become integral aspects of your home's design. Whether you're drawn to a contemporary look or have a penchant for classic elegance, there's a way to blend rooflights seamlessly into your home's décor.