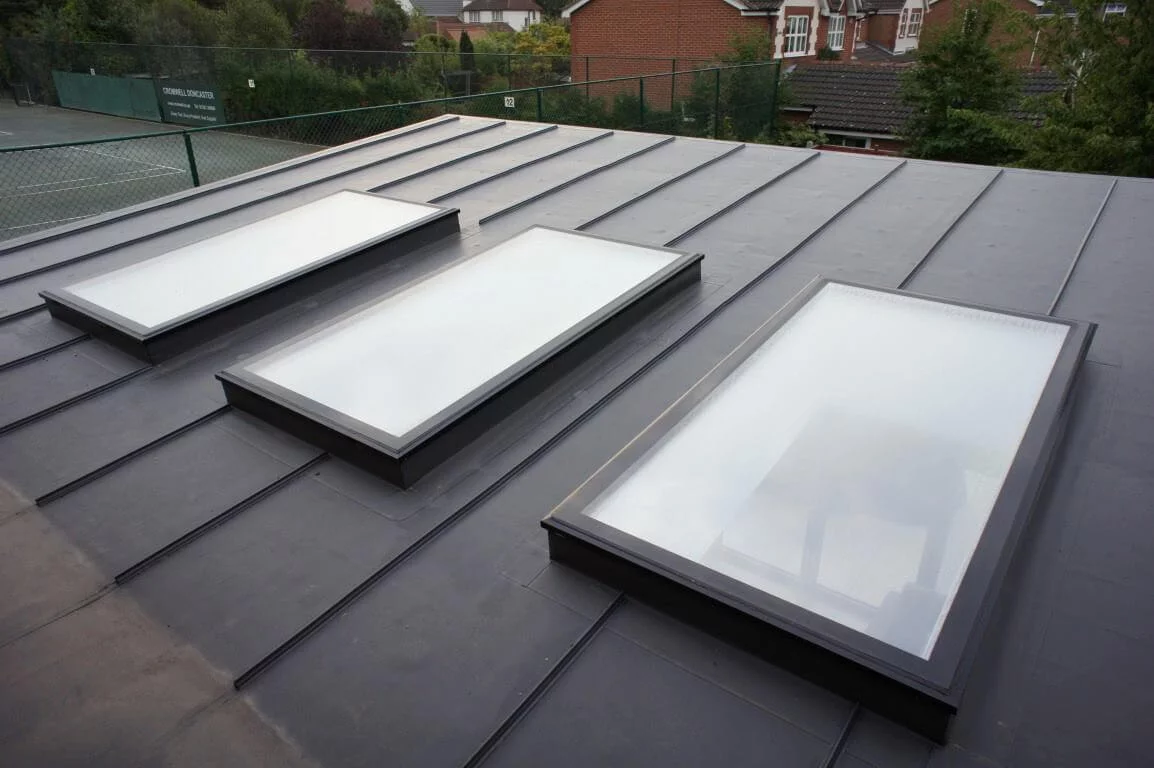 Which is best? A pitched or flat roof extension?
If you're planning a home extension, one fundamental aspect you'll need to consider is what type of roof you are going to put on it. While it won't be the most exciting decision you'll have to make, it is one that is actually pretty important, both in terms of aesthetics and functionality.
In today's post, we are going to look at the pros and cons of the two main choices available to you when choosing a roof for your extension: pitched roof extension and flat roof extension.
(This blog is for information only and doesn't constitute advice from Roof Maker. You should seek professional guidance and obtain all the relevant approvals before proceeding with any building work)
Pitched roof extension
One of the biggest factors when deciding between a pitched roof extension and a flat roof extension is cost. Pitched roof extensions typically cost more simply because they involve more work and take longer to complete.
Pros of a pitched roof extension:
– Pitched roof extensions afford a more traditional look and that means they blend in better with the style of many houses. This is a factor that planning departments tend to look on favourably.
– Pitched roof extensions tend to have a longer lifespan than their flat counterparts. That's because the materials used to create them are generally more durable and weather resistant. Plus, there's also the fact that pitched roofs don't come with the risk of water pooling on them, which adds to their longevity and eliminates the chances of leaks.
– Pitched roof windowsoften let in more natural daylight than traditional windows because of their angle in relation to the sun. This helps make the space inside seem bigger, as well as affording all the health benefits that come with more natural light exposure.
– With a pitched roof extension, you inevitably benefit from more space beneath. This allows you to put up higher ceilings, or utilise the space below the roof in the form of a loft.
– Finally, a pitched roof extension enables you to add more insulation, which can help keep your energy bills lower and your house warmer.
Cons of a pitched roof extension:
– As we've already mentioned, pitched roof extensions tend to cost more than flat ones because of the extra work and time involved.
– The style, shape or size of some homes simply don't lend themselves to pitched roof extensions, such as bungalows or those where neighbouring houses might have their view affected.
Flat roof extension
Many homeowners, when building single-storey extensions, tend to opt for a flat roof because they are cheaper and quicker to create.
Pros of a flat roof extension:
 – First and foremost, a flat roof extension will usually be cheaper to create than a pitched roof extension. That's because creating one involves less materials, labour and time.
– Flat roofs can still accommodate rooflights, which means you can reap all the benefits that a rooflight affords without needing a pitched roof. In fact, you've got more options open to you than a pitched roof extension: something from our range of flat rooflights or an elegant roof lantern.
– Flat roofs have a more contemporary feel than their pitched counterparts. This makes them a great choice if you're aiming for a certain look.
– Despite their name, flat roof extensions still incorporate a slight slope, which means rainwater will run off without causing any damage.
– In some cases, for instance if you have a bungalow, a flat roof extension may be your only option anyway.
– Occasionally, a taller pitched roof extension might adversely affect the quality of life of people living next door. Typically, this is where their view or the amount of daylight they enjoy is impacted.
Cons of a flat roof extension:
– With a flat roof extension, you'll inevitably have a lower ceiling inside. So if you were thinking of adding a loft conversion further down the line, you'll need to make some major alterations, or opt for a pitched roof extension from the outset.
– Although they can be made with extremely durable materials, older style flat roof extensions tend to have shorter lifespans than pitched ones. They may also require more maintenance to keep them in the best shape for protecting the spaces underneath from water ingress.
– Flat roofs tend to be less energy efficient than pitched roofs, which means you are likely to lose more heat through them and have higher energy bills as a result.
Whether you opt for a pitched roof extension or a flat roof extension, Roof Maker have got you covered when it comes to rooflights.
Not sure which of our high-quality rooflights is right for you? Take advantage of our rooflight selector now and discover what your options are.
Already know which rooflights you want? Call us today on 0116 269 6297, visit our showroom or get a quote online.