1. How long have you worked for Roof Maker?
Twelve and a half years.
2. What does your job involve?
Fitting rooflights, delivering rooflights, repairing rooflights — basically, everything that can be done with a rooflight once it's manufactured.
And I work with our customers directly, so I get to see the results of Roof Maker's work first-hand.
3. How did you get into this line of work?
I fancied a change. I'd been in the factory for X-amount of years, I saw the job advertised and I thought I'd come in and see if I could do it.
I spent three weeks in the factory, then I went out on the road and I've never been back!
I prefer being out on the road. There's a sense of freedom, you get to see the country, you get to meet the customers, and no day is ever the same.
4. Can you explain the process of installing a rooflight?
Okay, as an example, I'll talk about the Slimline® Roof Lantern.
The process starts when we pick the flat-pack kit up from the factory and take everything out to site with the glass.
We build the kerb first, then we build the actual structure and glaze it (put the glass in). Then we take it up onto the roof, put what we call 'top caps' on it, and seal it all in.
5. What, would you say, is the most challenging part of this process?
It's basically the part where you transfer the stuff from the van onto the roof. Because not every job is the same. Some jobs are scaffolded out, some jobs are not. Some jobs have nice new patios and some jobs are mud baths and building sites.
It's all just assessing the job when you get there and using your experience to decide the best way to do it. Sometimes you can pass everything through from the inside to the outside and sometimes you have to pass everything over the top and onto the roof.
It's also about coordinating your team. Because to get an average size Slimline Roof Lantern (2500mm x 1500mm) onto a roof, you'd need four people to lift it.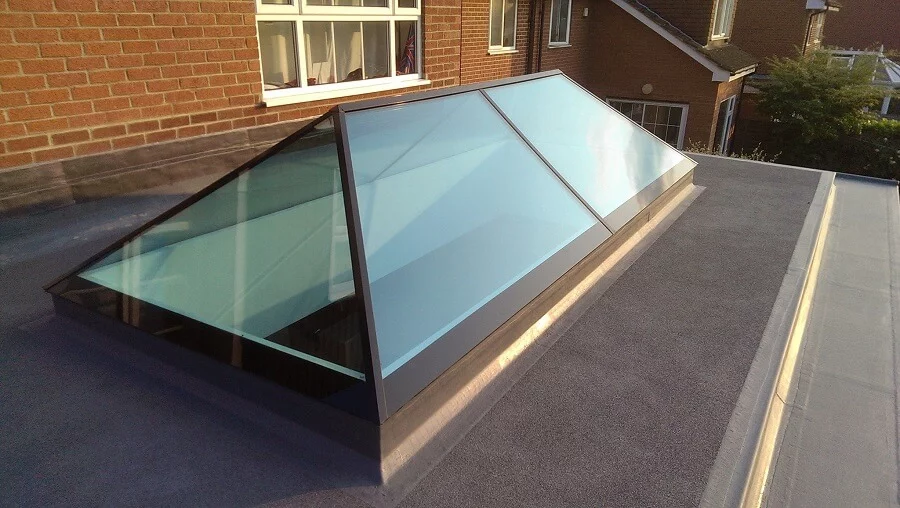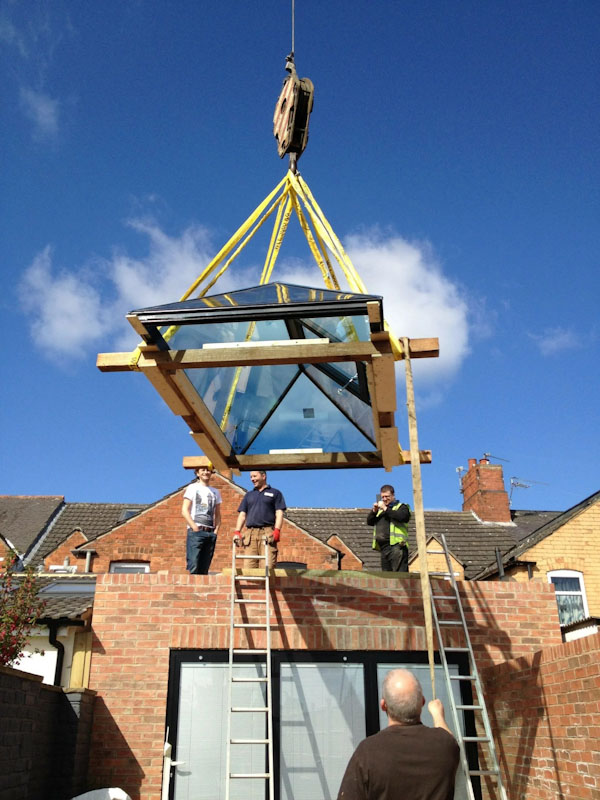 6. What's the best way to prepare for an installation?
Basically, you get to site, you do a resumé around the site, check what you need and decide which way you think is going to be the best way to do it.
We then do a site survey, to make sure everything is safe and correct — and crack on!
7. What advice would you give to someone who's installing a Roof Maker rooflight for the first time?
Start by checking everything is in the box that's supposed to be there — you'll get a checklist to help you do this.
The easiest way to tackle the installation is to watch our YouTube video. If you're not sure, ring the company, speak to technical and they'll be able to help you.
Planning and understanding the process are the most important steps. Once you know what to do and how it should look when it's finished, the installation itself should be easy.
8. Why do customers choose Roof Maker rooflights over other brands?
The made-to-measure sizes are definitely a plus. This means people can take an old rooflight out and replace it with a different size. Any size they want, within reason.
And they do look good when they're finished. Customers often talk about the wow-factor when their rooflights are installed. A lot of people say they never expected it to look like that.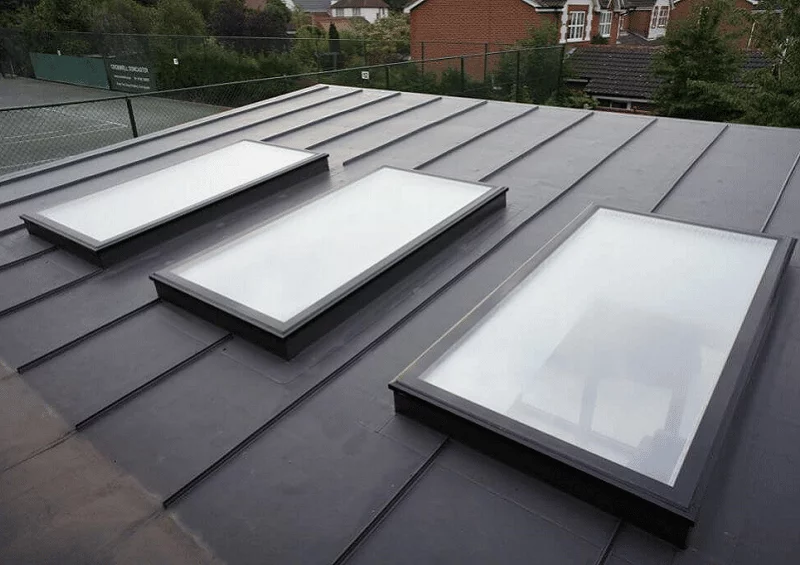 9. What makes Roof Maker rooflights particularly easy to install?
Because they're self-explanatory and they're quite easy to put together. Everything you need is all in the box and there are videos to guide you through it.
10. What should customers know about maintaining their rooflight once it's installed?
The rooflights have the Easy-clean coating, which works with the sun and rain to wash dirt away naturally and reduces the need for manual cleaning.
Apart from that, it just needs general maintenance, like a normal window. And it can be cleaned like a normal window with washing up liquid and a damp cloth. As long as you don't power-wash it, it isn't a problem.
11. What do enjoy most about your job?
Travelling and seeing the finished rooflights in place.
I like driving and seeing the countryside. And it's interesting seeing all the different projects.
The disappointing thing for us is that when we install the rooflights, there are usually kitchen fitters, plasterers, builders and other tradespeople still working on the project, so we never get to see the room when it's completely finished unless it's on the website as a case study.
12. What's the most challenging project you've undertaken?
One of the first and biggest installations I did. It was in Birmingham and we were there for three days.
The actual construction was nine metres long and a metre wide. This rooflight ran down the centre, then there were about four or five others all dotted round. It would have been nice to see the finished space, but we never got the chance.
We also did one in Edinburgh railway station at the side of a Wetherspoons, but that was a different style of rooflight. We were there for a week installing that.