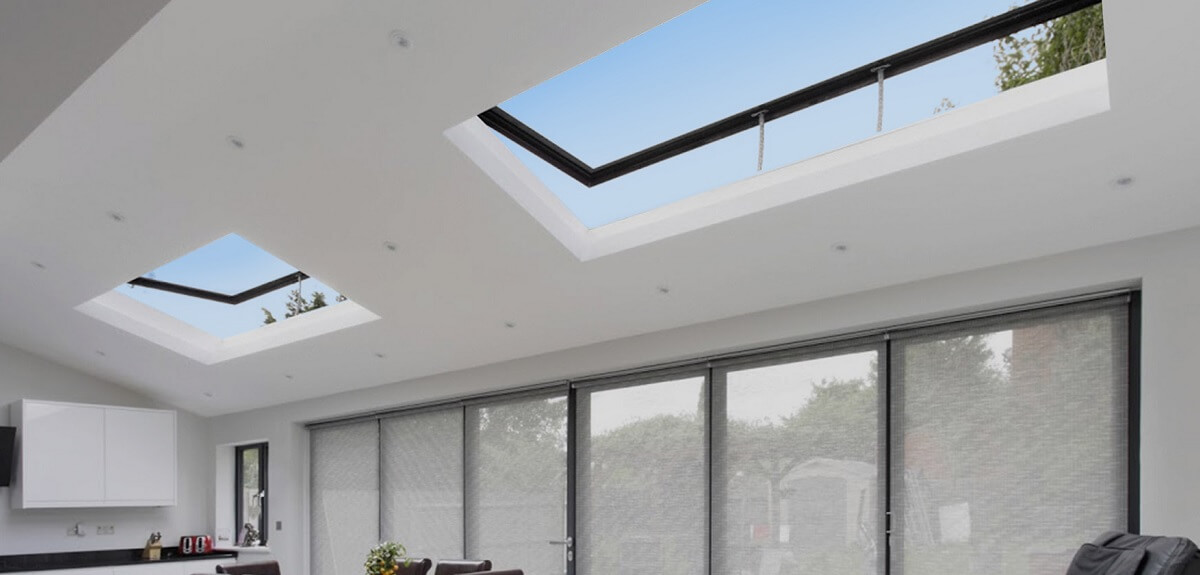 Everything You Need to Know When Buying a Skylight
Deciding to install roofliughts into the roof of your house or commercial property is a commitment, and there are a number of things to consider before buying a skylight.
If you're asking, "What should I look for when buying a skylight?", then you've come to the right place. Here, we take a look at everything you need to take into account when purchasing your rooflight.
Where Will Your Skylight Be?
Which room(s) do you want your skylight(s) to be installed in? Will it be your living room, kitchen or bedroom? Or perhaps you want to add an interior skylight in, to add extra light into your basement?
Most people choose to install skylights to allow additional natural light to enter their home. However, one thing to be aware of is the greenhouse effect this can cause (i.e. your room overheating in the summer months). You can tackle this by installing a special type of glass if necessary, which we will cover later on.
Don't forget that the room you choose to install your rooflight in can also play a part in the style and size you ultimately offer; making it the first thing to consider when purchasing a skylight.
Which Style Rooflight Is Best for You?
Our rooflights come in several different styles, each with their own unique features and benefits. It's worth taking a look at them all, before deciding which is the most ideal for you:
Non-opening and low maintenance, our bestselling rooflights provide exceptional heat insulation and noise reduction. This particular design has just been awarded the Passive House Standard, which means they help to lower your energy bills, and reduce CO2 emissions.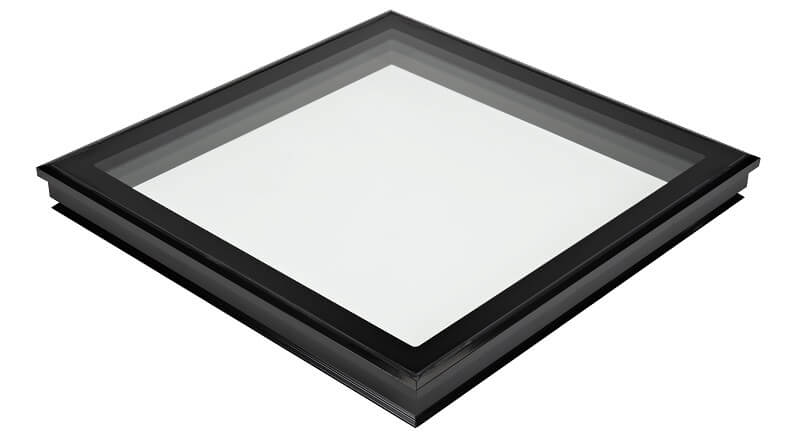 ---
We've designed these rooflights for pitched (sloping) roofs. The frameless views from the inside give these windows a contemporary feel, which is perfect if you have a modern home.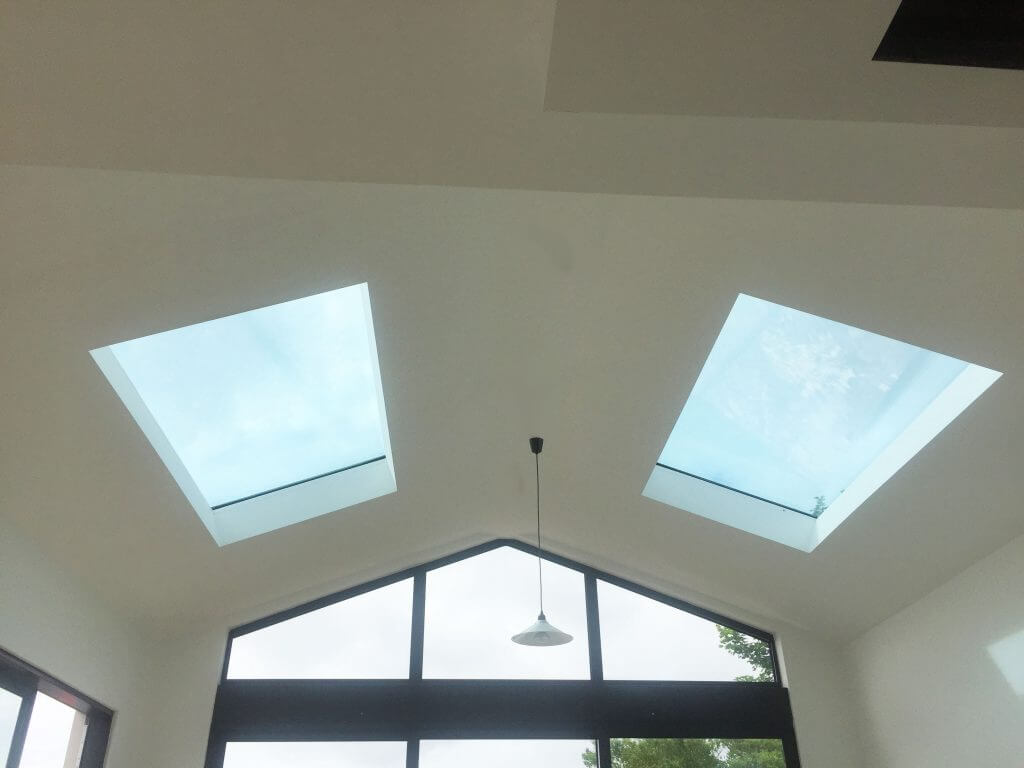 ---
The shape of these attracts the sunlight from various angles throughout the day, so you'll always have tonnes of natural light flooding into your home.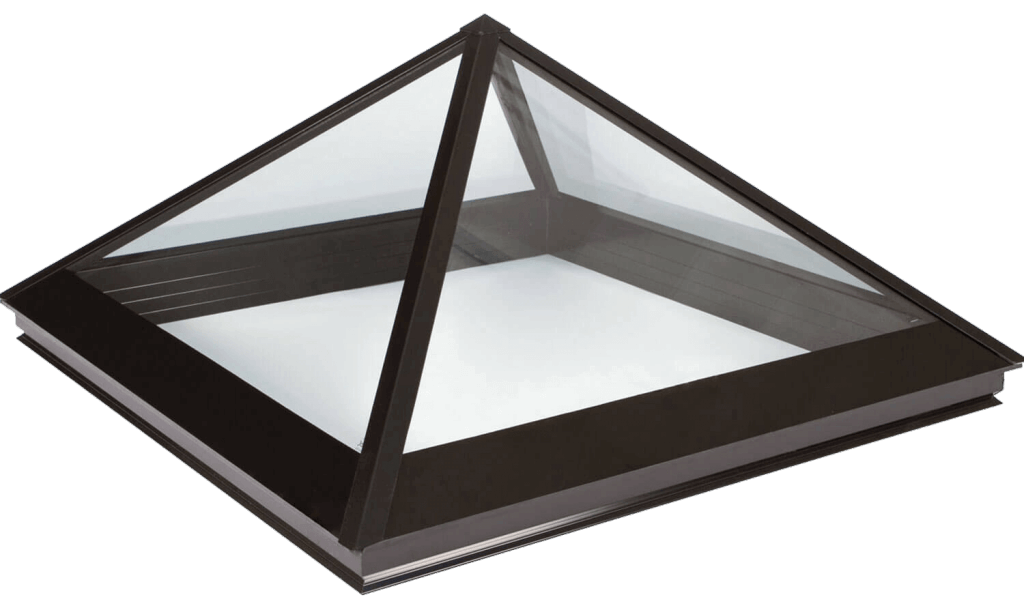 ---
If you're looking to add a touch of the unexpected into your property, then the quirky shape of these rooflights will do just the trick.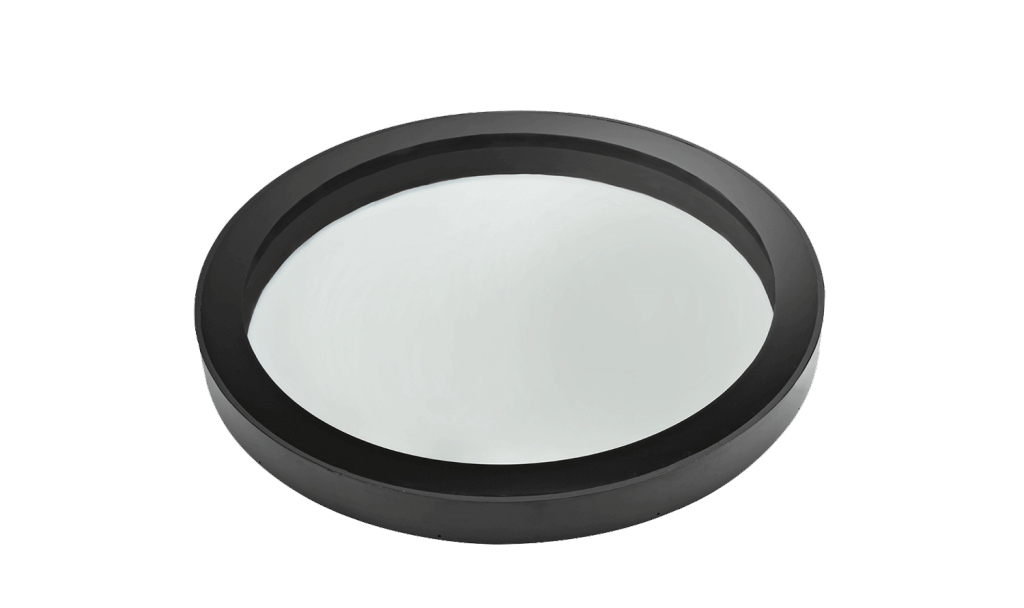 ---
The same as above, but with slimmer glass to maximise daylight.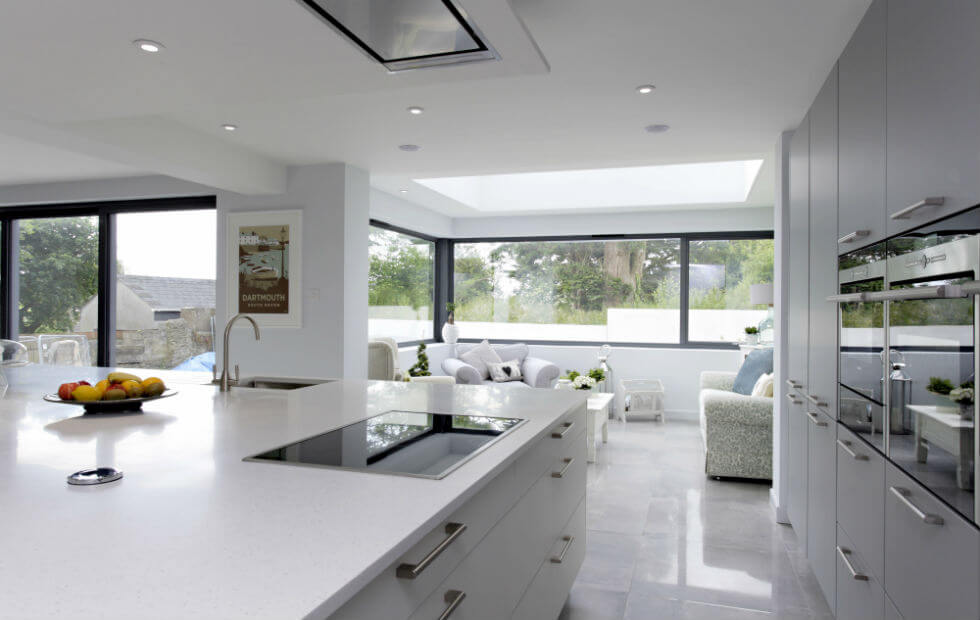 ---
When the days are warmer and sunnier, you may prefer to open your rooflights. We offer a range of opening pitched and flat skylights.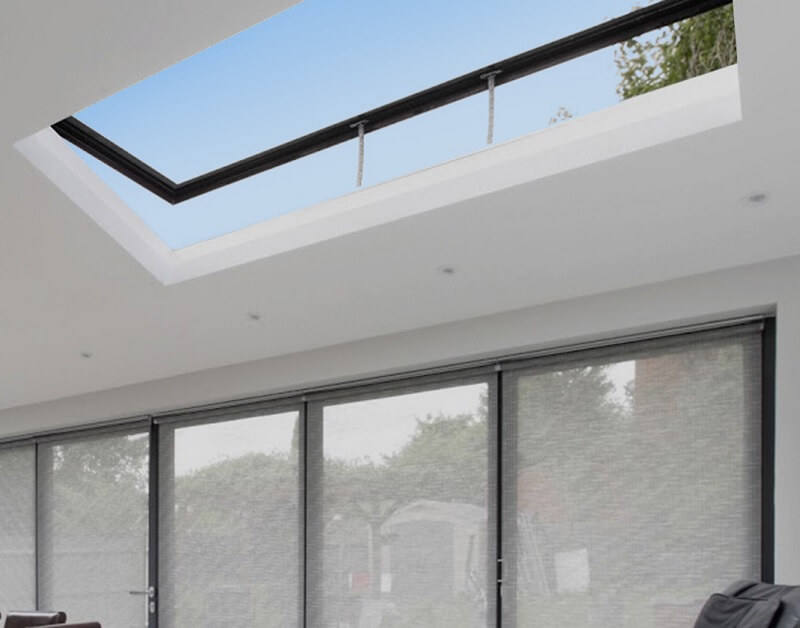 ---
Not sure which style skylight is best for you? This infographic will help you to decide.
Our fixed flat rooflights are available in black and grey frames, and you can choose any RAL colour combination you like for our slimline rooflights. We also offer matching bi-fold and sliding doors, so if that's something you're interested in, you'll probably want complimentary colours.
Which Size Rooflight Should You Get?
Rooflights aren't one-size-fits-all. Whilst we offer a range of standard sizes, we can also create bespoke skylights made to order. Simply tell us your desired size, and we'll send you a quote.
Don't forget to measure the area where you want your rooflight installed before you ask for a quote. We've created a guide to measuring for rooflights here, in addition to how to measure your roof pitch – both of which are essential to know before your skylights are installed.
Please note that we do have maximum sizes for rooflights – find out what this is in our FAQs.
What Type of Glass Should You Install?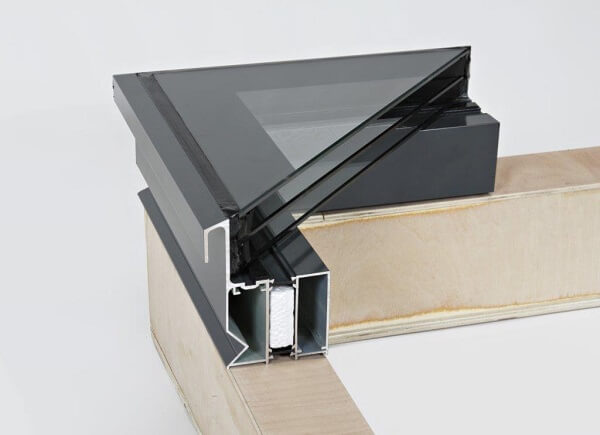 Once you've chosen your rooflight style, it's time to select the type of glass to install. We offer four different types, each with their own unique features. Choose from the following:
Energy Saving: This glass prevents heat from escaping during the winter months, helping your room to stay warm, meaning you pay less for your energy. Ideal if your rooflight faces north or east.
Temperature Control: Combat against the greenhouse effect by preventing your room from becoming unbearably hot. This is ideal for rooflights that face south or west.
Noise Pollution: If your home is by a busy road, this glass will prevent excess noise from being heard.
Security: Our Reflex+ glass doesn't shatter easily, which is great for an added layer of security.
No matter which glass you choose, you can rest assured that they all filter out up to 100% of harmful UV rays, are low maintenance with Easy clean glass, and are built to last, with a life expectancy of 30 years.
There's also the option to choose between double glazed and triple glazed windows – although please note, double glazed is only available in standard sized rooflights.
How Much Do Skylights Cost?
A big question we're often asked by people buying a skylight is 'how much do they cost?'.
The cost of your rooflight(s) depends on many different factors: the style you choose, the size, whether it's double or triple glazed, other properties of the glass (e.g. noise control, solar control), tinting, and delivery vs collection.
We'll provide you with a quote that takes into account all of your requests, so you're 100% clear on the cost of your rooflight.
How to Install Rooflights
Once you've finishing buying a skylight and received your rooflight from us, you can either install them yourself, or have them fitted by a builder. Currently, we don't offer installation services. All of our rooflights come with their own detailed set of fitting guidelines.
You can find out how to install rooflights yourself here, or watch installation tutorials over on our YouTube channel. However, if you're at all unsure then we would recommend hiring a builder, to ensure a professional finish.
And if you're wondering where to buy your skylights from, then the answer is us! We're experts in skylights, and are always on hand to help with any questions you may have – just give us a call on 0116 214 9960, or head on over to our blog.