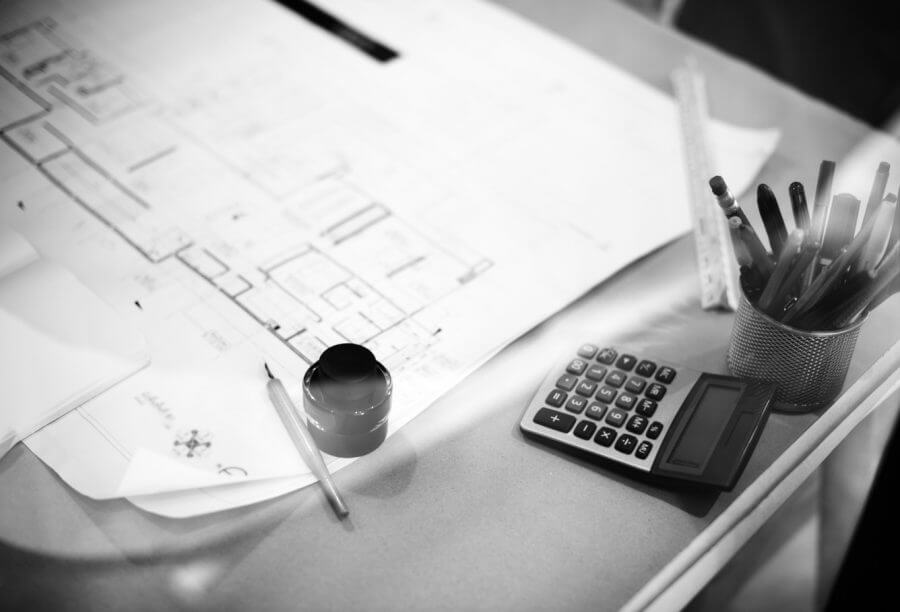 How To Get The Most Out Of Your First Meeting With An Architect
Whether you are building a new home or renovating an existing one, an architect will be a key player throughout your project. This blog post is designed to help you get the most value possible from your initial meeting with them.
Don't worry, you don't need to attend the preliminary meeting with your architect knowing all the answers already. A big part of it will be a discovery exercise, but you do need to be prepared ahead of time.
The overall success of your project will rely on having an architect you can trust, you get along with and who's got your best interests in mind.
Here are our top tips to help you get the very most out of your first meeting with an architect:
Check their credentials
By law, anyone who calls themselves an architect must be properly trained, qualified and worth their salt – and that takes a lot of hard work and dedication. Furthermore, anyone who wishes to use the title 'architect' must be registered with the Architects Registration Board (ARB).
Therefore, you are well within your rights to enquire about a potential architect partner's credentials and experience. Ask to see examples of their previous work and see if they have any previous customer testimonials. After all, this is your dream home and will represent a significant investment, so you want to ensure you are working with a true professional and not some fly-by-night cowboy.
You can check yourself whether an 'architect' is registered with the ARB by searching on the Architects' Register.
Understand what you are in for
Building a new home or even renovating an existing one isn't an overnight process. It's something that could take anything from a few months (in the case of a renovation) up to a few years for a new build – and your chosen architect is going to be with you throughout the entire journey (in theory).
That's why your relationship with them really matters. You'll know after your very first meeting whether they are someone you are going to get along with. Okay, so you'll sometimes butt heads on certain things, but as long as you get along most of the time, that's the important thing.
The bottom line is you both need to assess whether you're going to be a good fit before you even start discussing the project in hand.
Be prepared
An architect's time is precious (and so is yours), which is why you should go to your first meeting with them fully prepared and ready to discuss what it is you're looking for.
Write down all your must haves/wants, as well as a list of flaws with your existing home. This will help ensure you are getting exactly what you desire and not leaving out some key elements. It's also a good idea to take plenty of newspaper/magazine cuttings of home designs you really like. Likewise, Pinterest and Instagram images can show the architect the kind of home you're looking for, making it far easier for them to understand as opposed to you just trying to explain.
Don't be afraid to push back
Being clear from the offset will make for a much more enjoyable and, ultimately, successful project. So, if there's something you are not really happy with during the first meeting with your architect, tell them! At the end of the day, this is your project and your architect will absolutely want you to be happy with the end result – especially as it could affect their reputation.
While the architect will have lots of ideas and professional experience – which is often invaluable – decisions ultimately rest with you.
Don't be shy about talking money either
We Brits don't like talking about money. It's a bit of a taboo for us, but it shouldn't be when you're looking to undertake a large-scale home project.
You need to be clear from the start what your budget is and also understand exactly how the architect's fees will be calculated. Some work on a daily/hourly rate, while others may charge a fixed percentage of the overall build cost. Some architects even just charge a fixed fee for the entire project. Whichever method the architect you're meeting uses, be sure that you are clear and fully understand what's involved. There's nothing worse than getting an unfavourable financial surprise at the end of your project.
Manage your expectations
As we've already mentioned, this is your project and so you need to ensure your expectations are managed throughout. For example, pertinent questions to ask are thing like: how long is it going to take? Will you be the only architect involved? How often will I be updated about progress? Who will be responsible for what?
Just ask the architect to be honest with you. Of course, you want your new home or renovation done as quickly as possible, but remember that projects like this can't and shouldn't be rushed.
Ask what they need from you
Finish off your meeting by asking the architect what else they need from you (in addition to your glossy cutting and Pinterest ideas) to move the project forward. More often than not, the architect will require other information relating to things like deeds, which you will more than likely need to provide.
Something as simple as finding out who owns a wall or what permission needs to be obtained before you start work may fall under your remit.
Aim to come away from your first meeting with a list of action points for you both. It will ensure everyone is on the same page and vastly increase the chances of you hitting the ground running in your second meeting.
If you're undertaking a new home build or renovating an existing property, will a rooflight or roof lantern be part of your plans? If it will, call Roof Maker on 0116 269 6297. Our rooflight experts will help you to choose the right solution for your needs. Alternatively, visit our showroom or get a quote online.