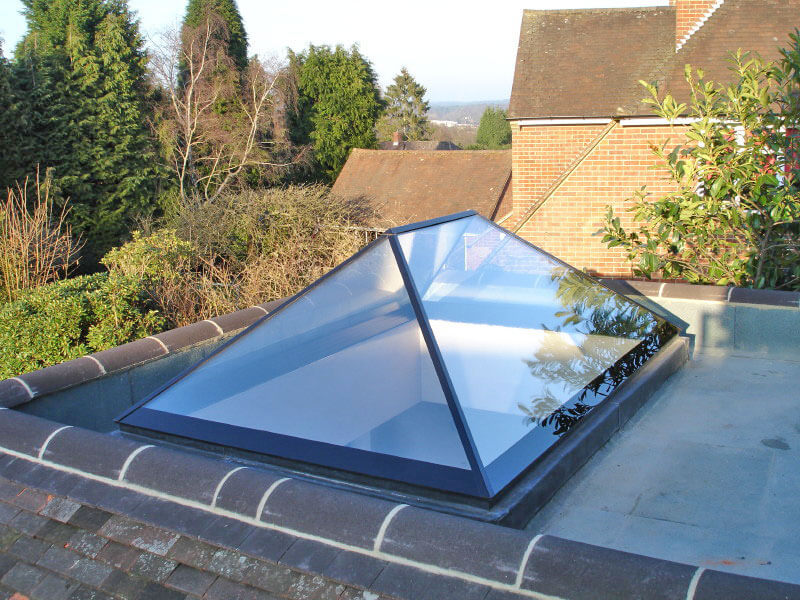 Do your rooflights come in different colours?
Here at Roof Maker we offer a wide range of different skylight colours for their frames, and indeed different tints across our wide range of glazing options.
Tints Colours
Whether you can have your exact requirements can depend on the model you're looking at. But remember, our rooflights do come in a number of different tints and frame colours that you can choose from.
All our rooflights are available in following tints:
Clear Tint – Standard free option and our most popular choice 

Light Blue Tint – Prevents the sun's harsh glare and protects furniture from fading over time. It can also be a bit easier to live with if you're sensitive to strong light

Privacy Tint – Provides privacy because you can't see through this glass from either side but natural filtered light is still let in. Perfect for bathrooms, windows overlooking busy areas or perhaps if live next to a tall block of flats

Aluminium Frame Colours
Our fixed flat rooflights are available in the following two frame colours:
Satin Black (RAL9005)

Satin Grey (RAL7016)
For the slimline rooflights, you can choose any RAL colour combination you wish to have. Just get in touch with us to find our more details.

You'll also find more information on the different options for skylight colours and how much they cost in each of the individual product descriptions. Or, if you want more help deciding, get in touch or use our handy product selector.

For more information, talk to our experts
If you require further information about skylight colours, or anything else, one of our experts will be only too happy to help. Simply call 0116 269 6297 to speak to one of our team today.