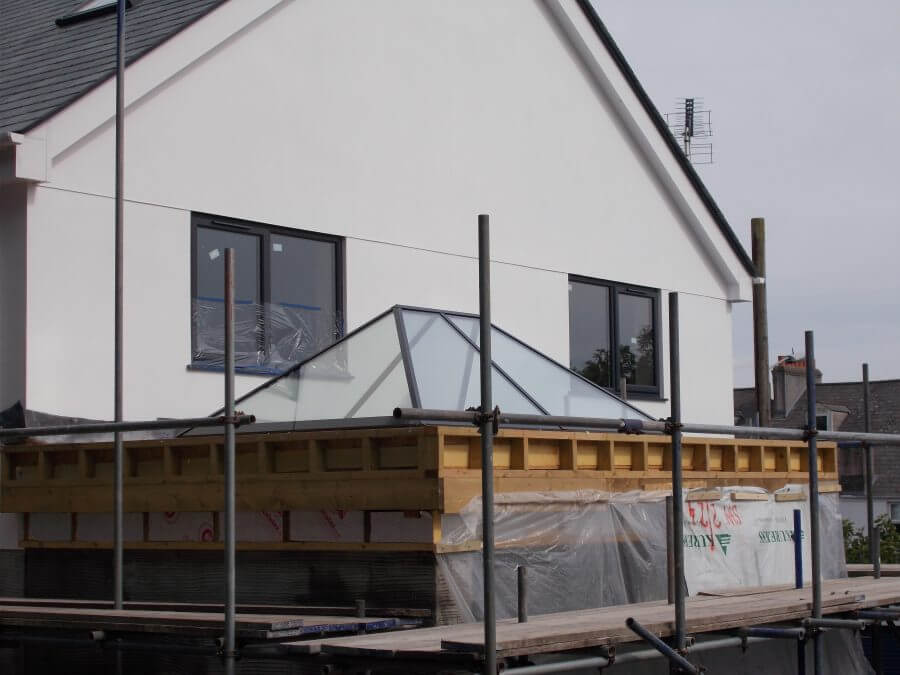 Tips For Saving Money When Extending Or Renovating Your Home
Renovating a house or adding an extension to your home is always going to be costly; that's a given. But there are ways you can keep said costs to a minimum and realise your dream home project without breaking the bank.
Whether you're just redecorating a room or adding a completely new one, these 7 tips will help you stretch your funds as far as possible.
1. Define a budget
First and foremost, whenever you are considering adding an extension to your home or undertaking some renovation work, you must define a sensible budget. If you don't, you'll have nothing to gauge your spending against and, as a result, won't be able to make informed purchasing decisions.
While home improvements are exciting and most of us can happily spend thousands or tens of thousands of pounds in our heads while flicking through glossy magazines, you know how much you can realistically afford to spend at the end of the day.
2. Track ALL of your costs
How can you see whether you are managing to stick to your budget if you don't track ALL of your costs? The bottom line is what gets measured, gets managed and failure to track your spending will inevitably lead to your costs spiralling out of control, resulting in you spending a small (or large) fortune.
The good news is that tracking your expenditure doesn't need to be a headache or complicated. A simple spreadsheet (use Google Sheets if you don't have MS Office), or even a good old-fashioned pen and paper will do the job.
3. Do what you can yourself
Whilst we would never advise people to undertake building work themselves if they aren't 100% confident or have previous experience, there are some jobs – especially a lot of the grunt work – you can do to help curb costs. For example, if you're having a new carpet fitted you can reduce the total cost by removing the old carpet yourself.
Just remember, a good rule of thumb is to never carry out any electrical, plumbing, gas-related or structural work yourself.
Encouraging DIY is something we are very passionate about here at here at Roof Maker. That's why our rooflights are designed to be quick and easy to be easy to fit. In fact, you can even find step-by-step fitting installation for our products in the Technical Document Hub on our website, or installation video tutorials on our YouTube channel.
But don't just take our word that Roof Maker rooflights are easy to fit. Check out some of the case studies on our website.
One that really sticks out is homeowner Paul's unique copper roof extension in the Wickham Market area. Paul chose the Slimline® roof lantern because, in his eyes, it offered the best solution.
The best part of all is that Paul and his partner fitted the roof lantern themselves and it turned out to be a real showpiece.
4. Enlist the help of friends
What are friends for if it's not to help with home improvements? Okay, so quite a lot more actually, but that's still no reason not to enlist the help of your friends who are handy when it comes to DIY.
If you can't afford to pay them, why not agree to reciprocate in the future and help them out with any work they need doing. Even if it's just to lend some emotional support, friends can be a huge strength when you're improving your home.
5. Choose only reputable contractors
It's inevitable that you'll need to call in some professional contractors when carrying out a renovation or adding an extension. However, our advice is to opt for a contractor or tradesperson who comes highly recommended and has plenty of experience.
Using substandard contractors will almost certainly result in a substandard outcome, which is likely to cost you more to fix than you would have spent hiring a true professional in the first place.
6. Repair, recycle, reuse
Another great way to save money when undertaking a renovation project or home extension is to repair, recycle and reuse as many things as possible throughout the course of the work. For example, maybe you've got an old chest of drawers that has seen better days and you'd love to replace it with a new one. But why not give yours a new lease of life by adding a fresh coat of paint or varnish and changing some of the smaller details like the drawer/door knobs.
You'll be surprised how many things can be recycled and turned into really useful additions in your new living space. The only thing holding you back is your imagination!
7. Take advantage of seasonal sales
Even if you're not going to be undertaking some renovation work or adding an extension in the near future, still keep your eye out right now for items that you might want and are on sale. This is especially applicable in the Black Friday and January sales, where you can pick up some real bargains.
Make a list of everything you'd love to incorporate in your new space and keep your eyes peeled for special discounts and end of season sales.
Are you considering buying a rooflight or roof lantern for your home? If you are, call Roof Maker on 0116 269 6297. Our rooflight experts will help you to choose the right solution for your needs. Alternatively, get a quote online.