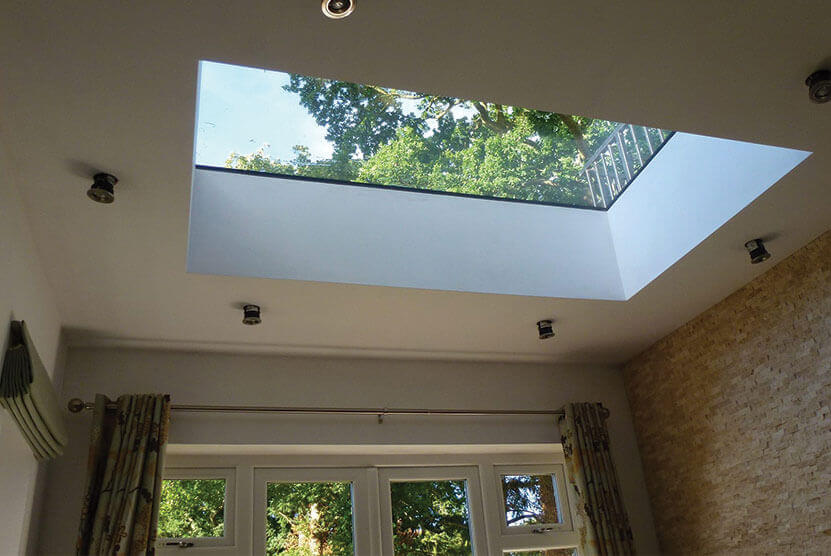 July 24, 2017
Our slimline roof lanterns can go up to 2000mm in width with a corresponding length of 4000mm.
For lengths between 4000mm and 6000mm, the maximum width is 1600mm. For units more than 6000mm in length, the maximum width is 1200mm.
The largest O-lite round rooflight we currently offer has a 1500mm diameter.
 We also offer the fixed flat rooflight as a modular product. Please phone our sales team on 0116 214 5839 for advice on the maximum sizes.
 Please note, larger roof lanterns require additional glazing bars.
For more information, talk to our experts
If you have further questions about anything you have read here, Roof Maker's expert team will be happy to advise you. Just call us on 0116 269 6297.