The problem with wooden roof lights
Wooden roof lights are lightweight and can look stunning — especially in a more traditional property.
But wood is a natural product and, even when treated, it can be susceptible to temperature changes and moisture. Over time, this can cause a range of problems, including warping, cracking, swelling and shrinkage.
Maybe the wooden roof light doesn't open and close as easily as it should. Or, worse, it's become draughty or is leaking water into the room below.
This is when action is needed.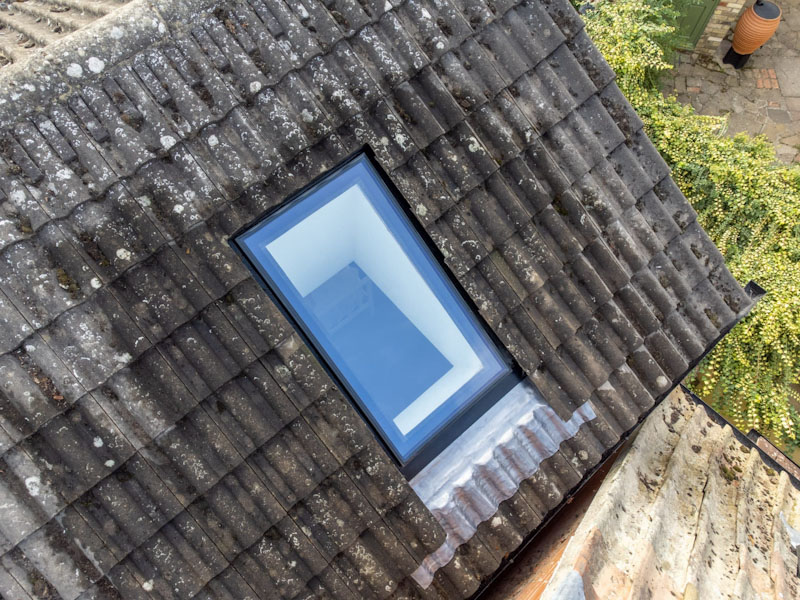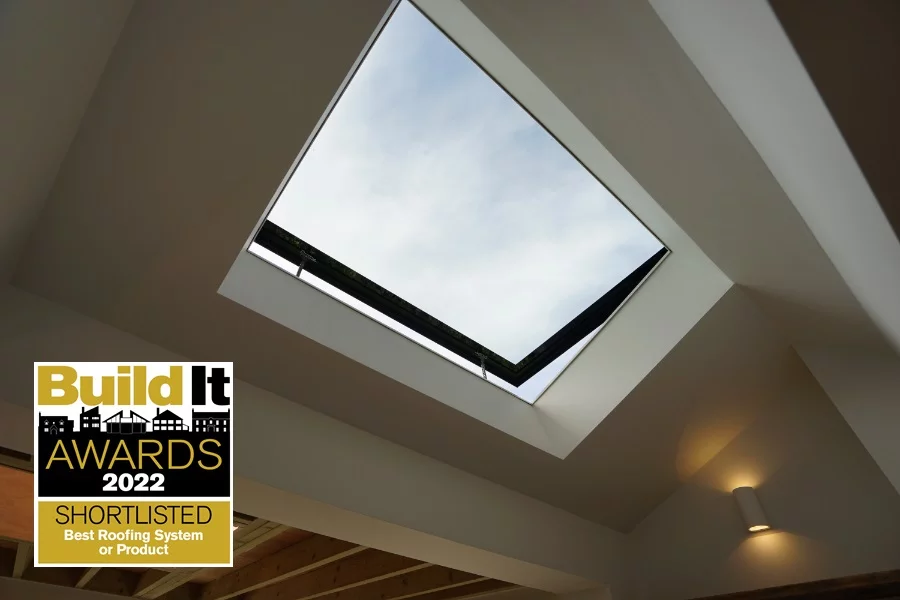 To remove or replace the wooden rooflight?
If a wooden roof light has become problematic, there are two options. Remove it completely and tile over the hole. Or install a replacement.
Removing the roof light will mean the losing light in the room. It could be replaced with a like-for-like wooden roof light, but this is likely to develop the same issues in time.
More technically advanced roof lights tend to be heavier, which could mean the existing roof isn't strong enough to support one without some reinforcement.
And wooden roof lights are often made in non-standard sizes, so finding a technically advanced replacement of the same size might be difficult.
An alternative that negates both of these issues is the Roof Maker Luxlite LP a lightweight pitched roof light that combines high performance with classic style.
Why choose Luxlite LP?
Luxlite LP is a more streamlined evolution of the popular Roof Maker Luxlite.
This non-opening pitched roof light has a lower profile, so it sits closer to the surface of the roof. The glass surface either sits below the level of the roof tiles or flush with them.
And it has a number of benefits:
It's made from premium aluminium and is light enough to replace a wooden roof light of the same size without needing to reinforce the roof
It's triple-glazed as standard, offering exceptional insulation to prevent heat loss and keep the room warm
If the wooden roof window is a non-standard size, Luxlite LP can be made to measure for the exact dimensions required
It appears frameless from inside, giving the maximum amount of daylight for the size of the hole in their roof.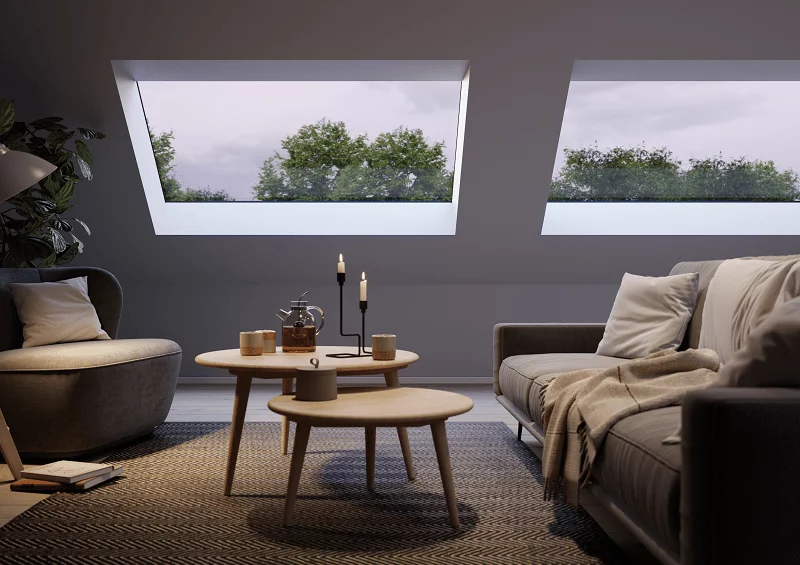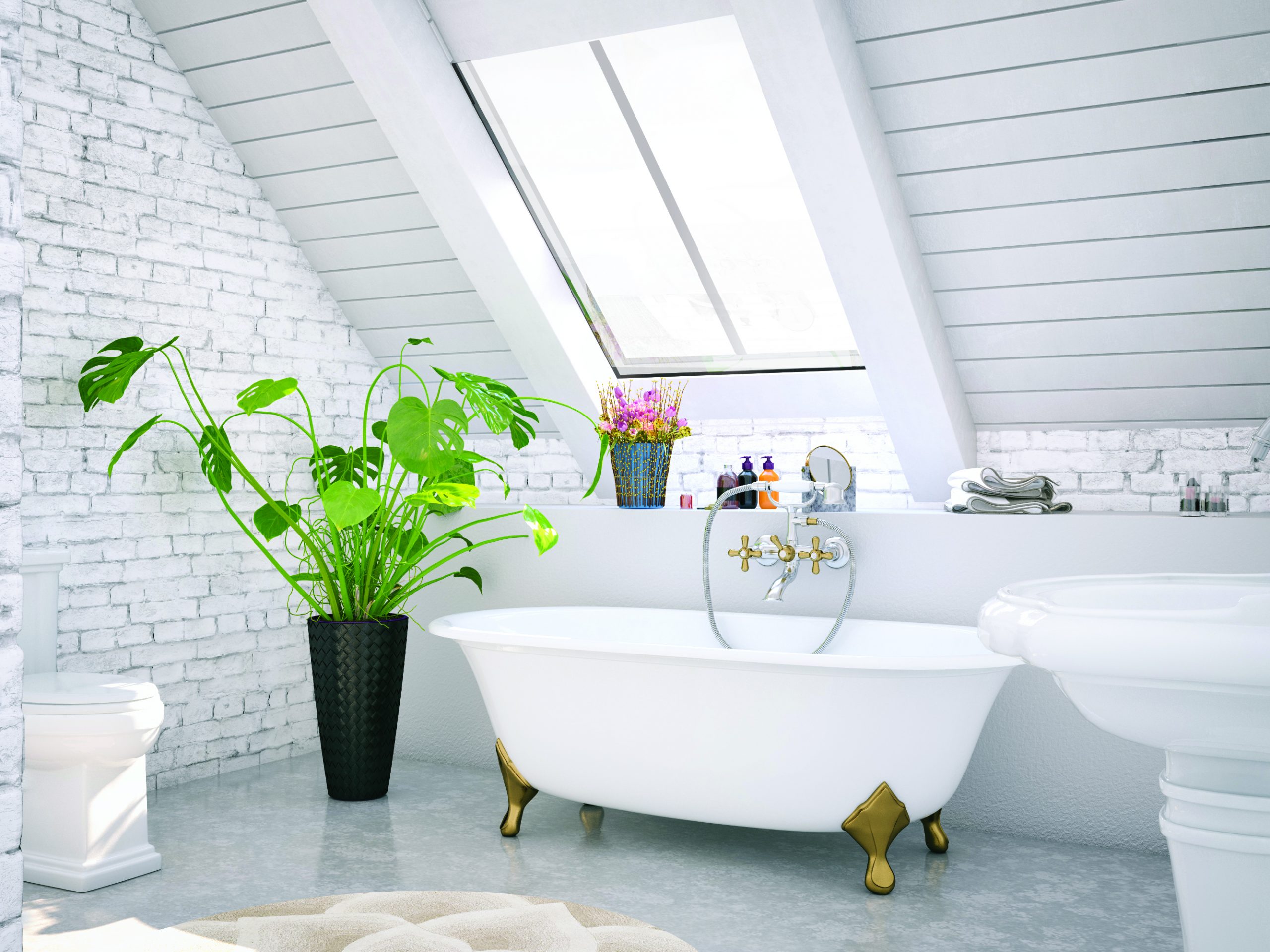 How to replace a wooden roof light with Luxlite LP
Replacing an old wooden roof light for a Luxlite LP is easy and, for an experienced installer, the whole process takes just a few hours.
Ordering the Luxlite LP
Measure the size of the hole carefully — you'll need these dimensions to order the Luxlite LP
Use the online quote builder to customise the Luxlite LP specifications and get a quote
Call our team on if you have any questions or need expert advice
When the order is placed a confirmation of the delivery date will be given within 72 hours.
The installation equipment you'll need
Silicone Adhesive Sealant (This should be high quality — we recommend Dow Corning 791)
Drill bits and screws, as required
Materials to prepare a wedge (This outlined in our Luxlite LP installation guide)
Lead flashing (Code 4, or a suitable alternative, as outlined in the Luxlite LP installation guide.)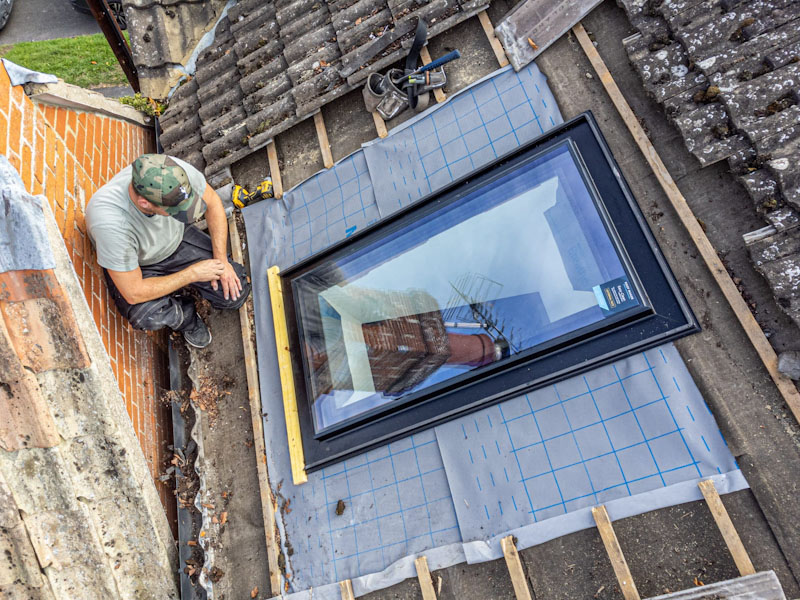 Replacing the old wooden roof light with Luxlite LP
This is a brief overview of the process. Full instructions are available in the Luxlite installation guide, which you should read carefully before starting work.
1. Carefully remove the old wooden rooflight and set aside
2. Ensure the existing trimmers and underfelt around the hole are still in good condition
3. Prepare a wedge, fit it below the hole and cover it with flashing
4. Remove the wooden transit feet from the Luxlite LP, then move it into position so it's centred over the hole
5. Seal the connection between the Luxlite LP apron and the hole with silicone
6. Fix the Luxlite LP to the roof using the screws provided.
Why choose Roof Maker roof lights?
Roof Maker's unique suite of products combines innovation, quality, performance and durability.
We offer:
Expertise in roof lights for period properties and conservation areas
Comprehensive instructions for quick and easy fitting
Made-to-measure sizes, giving you the exact dimensions you need
Low U-values for exceptional thermal performance
Marine-grade powder coating in choice of RAL colours
A market-leading 20-year unit seal warranty.
If you have any questions or would like more information, call our experts on 0116 629 6297 or email [email protected]